ORGANIC FARMING
Positions: Farm Crew 2021
Farm: Nour-ish Farm
Location: Qualicum Beach, Vancouver Island BC
Housing: On-farm accommodation available (see below) 
Are you looking to take your farming experience to the next level??  Are you excited for the opportunity to spend a season indulging yourself in fulfilling hard work, watching the veggies you grew come to life and fill the bellies of so many appreciative people and reward your taste buds with the deliciousness of organic yummy vegetables?  Does spending your summer on beautiful Vancouver island, surrounded by beaches, lakes, mountains and rivers sound appealing??    Are you passionate about farming and ready to take on lead positions on a farm?
If we got your attention, then I think you may be the right fit for our farm!! :)   Nour-ish Farm is located in scenic Qualicum Beach, we grow amazing veggies intensively and efficiently on about 2.5 acres of land and this year we are including cut flowers. This will be our 10th season successfully farming following organic practices and we sell at the local farmers market, a box program and our farm store on the property.   We pride ourselves on working smarter and not harder and value a work/life balance.   We are looking again for awesome dynamic individuals that want to further their farming skills by joining our farm team for the 2021 season and hopefully beyond, we value our farm hands and know that having a team that works well together where everyone puts in a great effort enables us and our team to finish work at a normal time which allows for time to enjoy fishing, hiking, biking or just a walk or swim at the beach.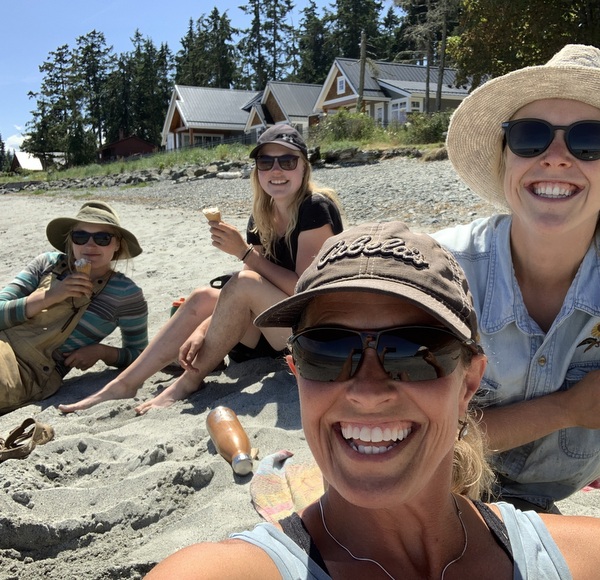 What we have to offer you!!
On farm accommodation available and yummy delicious veggies (details can be discussed during an interview)
We are located 8 minutes driving to downtown Qualicum Beach, we are surrounded by hiking/biking trails, have great beaches and lakes close by, awesome mountains to climb, fantastic fishing, caving and the list goes on......
Help you become a successful farmer, providing you with more than just growing food skills but sharing with you all the challenges, successes and business savvy including marketing skills that it takes to run your own farm one day or manage a farm along with having fun doing it and not getting burnt out!
Ice cream at the beach on a stinking hot day:)
A non smoking farm, organic practices and a happy lifestyle
A kickass harvest area that runs efficiently, tools that aren't broken, a sweet veggie propagation starter house with friendly cute cats that patrol it:)
Who you are:
You enjoy and are able to work outdoors in all weather conditions
You are strong physically and mentally, endure heaving lifting, accept repetitive tasks, and be ok with squatting, bending and standing for long periods of time.
You are upbeat, motivated, enthusiastic energy and a sense of humor
You are a team player with good communication skills along with being able to work solo
You are respectful, a creative problem solver and receptive to constructive feedback yet able to communicate other solutions if need be
You have preferably worked a minimum 1 year on a production market garden farm for profit    (full time position)
You want more responsibilities to learn all the ins and outs of farming and are able to complete tasks from beginning to end without constant guidance but are confident in doing your job well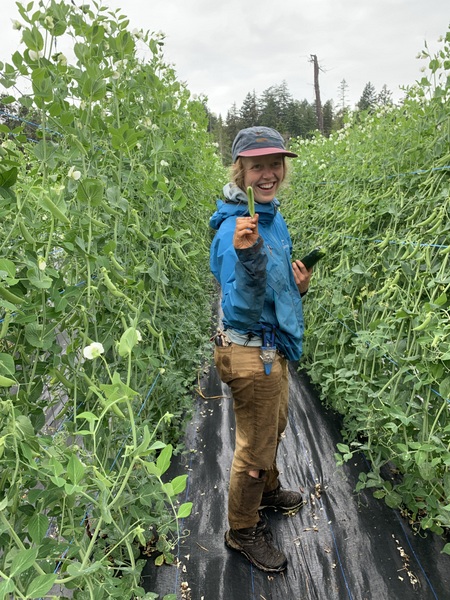 What your duties and responsibilities will be for the full and part time position:
Seeding, transplanting, weeding, harvesting and processing, greenhouse growing 
All the requirements and steps required to accomplish successful small scale vegetable production
Some farm infrastructure projects, farm maintenance, poultry chores, flower care
      Duties and responsibilities for the full time position (Full time position includes the bonus pay) :
Working alternating farmers market hours and being flexible with extra hours of work if need be
Observations of overall farm operations and working together as a team to discuss any problems or solutions to be able to achieve weekly farm goals, and finish scheduled tasks ensuring the farm is running efficiently
Willing to learn and  operate a walking tractor (BCS) and a tractor
Maintaining quality standards and records in field work and post harvest at a quick pace
POSITIONS AVAILABLE AND DURATION 
2 full time seasonal positions — April 5th- mid October(approx) Wages: $15.20/hour + 4% vacation pay + a performance bonus paid at the end of season (eg. wage can range from $15.20-20.00/hr, most likely the higher end:)
1 part time seasonal position — May 17-Sept (approx) Can end up being full time hours  Wages: $15.20/hr + 4% vacation pay
STILL INTERESTED??   
We are looking forward to hearing from you!! Please send your cover letter and resume to nourishfarm@gmail.com
In the subject line please put "I want to farm" and then tell us why in your cover letter :)
Please let us know which position you are applying for, full time or part time?
To learn more about us, please visit http://www.nourishfarm.ca and find us on facebook or instagram
https://www.facebook.com/nourishfarmorganics
https://www.instagram.com/nourishfarmorganics
Please indicate you saw this posting at GoodWork.ca.