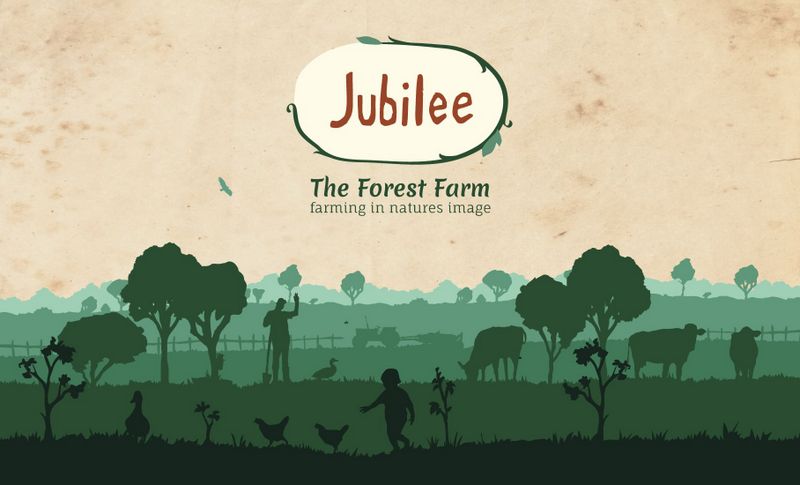 ORGANIC FARMING INTERNSHIPS
Position: Farm Internship, Room & board provided, stipend
Dates: May 20th – Oct. 21st
Farm: Jubilee Forest Farm
Location: Prince Edward County, Ontario (with on-farm accommodation)
Located in Prince Edward County, Jubilee promises to be no ordinary farm! We are a family owned, pasture based, beyond organic, informational outreach farm, striving to produce nutrient-dense foods in a way that heals and nourishes the land and those who partake of its bounty.
Please see our website for more info about our farm production and guiding principles: jubileeforestfarm.com
We are looking for one full-time intern position to start May 20th through to October 21st with the possibility of continuing on with an apprentiship leading to a farm management position.
We are looking for a bright-eyed, bushy-tailed, self-starter, eager-beaver, situationally aware, go-get-'em, teachable, positive, non-complaining, grateful, rejoicing, get'er done, dependable, faithful, perseverant, take responsibility guy or gal 18 years and older.
It is our hope that you will leave with the skills to start up your own farming enterprise. You will learn about:
keeping a homestead dairy cow
how to operate farm equipment
pasture/forest raised pigs
beekeeping
growing fruit and nut trees
raising pastured poultry
laying hens
salad bar beef (grass-fed beef using managed intensive grazing)
organic grain growing
direct marketing and sales
the day to day operation of a permaculture/ restorative agriculture/ Joel Salatin style farm. +++so much more!
This is not for the faint of heart.  You will be needing little to no screen time.  This is hands on, in the dirt, blood, and mud, real life stuff. Our interns become like family — you'll be pushed, challenged to the brink, as well as loved to the end of the earth.
Requires a 2 day checkout prior to acceptance.
Work 5-6 days/week, weekends off except every other Saturday. We work 7-9 hours/day on average, some days are longer during the busy season. Room and most board provided and you can eat, within reason, from the Jubilee larder (no filet mignon lunches, please). Prepare your own breakfast and lunch. Evening meals Monday-Friday provided communally with the Bakkers. This position includes on-farm housing- a private room/space with bathroom and kitchenette in our raised basement with private entrance. Stipend of $100/week. It's the most education for the money you'll ever receive!
Warning: you will be sore, ache, dead tired, and might even be sick for 3 days in your first two weeks. Once you get acclimated, you'll be more physically fit than you've ever been in your life. But it won't feel good getting there.
Due to immigration regulatory hurdles, we regret that we cannot extend this opportunity to non-Canadian citizens.
How to Apply & When:
Please send us an email with your resume and a brief cover letter. Please list previous experience with organic farming, length of experience & location (if any). Drivers License is a must.
Please indicate you saw this posting at GoodWork.ca.