APPRENTICE POSITION(S)
Position: Organic Farm Apprenticeship on a certified organic farm
Type: full time May-November with accommodation, stipend, more (see below)
Organization: Healing Farm
Location: Martindale Valley, Saanich, near Victoria BC

Work Period: May 1 – November 2018 / could be longer
Work days: 5 days/week – weekdays may vary
If you are looking to apprentice on a beautiful, quiet and peaceful farm, Healing farm will certainly offer you this. We are  located at the south end of the Martindale Valley on the Saanich Peninsula.  This Certified Organic (IOPA #1704) 18 acre farm has a diverse natural environment.  From mature stands of Douglas Fir, Cedar and Hemlock to multiple varieties of fruit and nut trees; berries; grapevines and vegetables;  as well as chickens, eggs, honey and maple syrup.  Healing Farm has an approved commercial kitchen and a licenced egg grading station.  The farm produces valued added products including dehydrated fruit leather, chips, juice and nuts.  Fresh produce and value added products from the farm are sold at stores, markets, restaurants and at the farm gate.  Healing Farm works with schools, community groups and societies to demonstrate and provide hands on experience and education as well as farm tours on ecology, conservation, pollination, food safety, animal husbandry and environmental ethics.  As an apprentice, you will be provided the opportunity for education and "hands on" experience in all of the above subjects.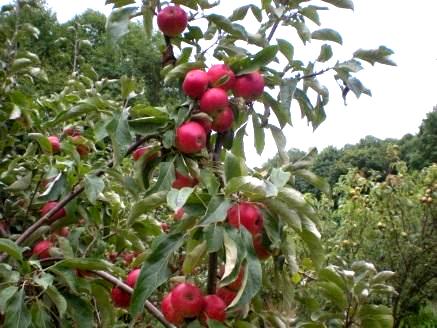 The owners, Mike and Sharyn have been farming organically for 25 years and want to share their knowledge and experience with potential new farmers.  We have one 'senior' cat – Thelma and several visiting cats.
Applicants will have the opportunity to learn:
Greenhouses and garden vegetables for a range of different crops – timing, planting, weeding, watering,  harvesting, sorting and preparing crops for sale
Fruit and nut tree management – pruning, grafting, planting, thinning, netting, picking, sorting, processing, selling.  Learning to identify over 100 varieties of fruit and nuts including when they are ripe
Vineyard – trellising, pruning, picking, sorting, juicing, processing, selling
Other fruits – blueberries, raspberries, blackberries, currants
Poultry – raising and care of 400 chickens from day old to maturity – poultry stewardship including barn management, collection, washing, grading, candling and packaging of eggs
Beekeeping – honey and mason bees – care and management
Maple Syrup collection and processing
Irrigation (micro-drip), timers and maintenance
Composting – process and applications
Value added products including food safe requirements and processing techniques and procedures
Use of power equipment – tractors, mowers, cultivators, dehydrator, cider press, UV pasteurizer, powered nut cracker and honey extractor
Record keeping and inventory management of produce held in walk in coolers and deep freezers
Be part of educational tours on the farm and opportunities to attend markets, workshops and events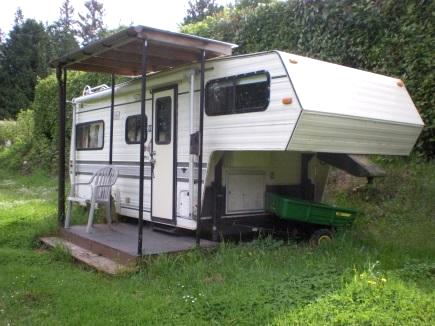 Separate accommodation is available on the property.  It consists of a modern trailer, giving you your own privacy.  It has an attached deck so you can relax and enjoy the peacefulness of the property. You will be responsible for cooking your own meals but will have full access to farm veggies, fruit and eggs. A stipend of $400/month will be provided.
You may also come on a daily basis if you have your own housing elsewhere.  Our property backs on the Lochside Trail so easy access for biking and walking.  We are also close to Beaver/Elk lake which offers many hiking trails.  We are located 20 minutes from downtown Victoria, 15 minutes to airport and BC ferries.
What we are looking for:
A person interested in organic farming
Is willing to learn new things
Is in good health, physically fit and mentally stable.
Is able to work in a team or alone.
Is mature and wanting to live and work on a farm.
Will be content working and learning with 2 seniors who are fit and still put in a good day's work
Does not do drugs and does not smoke – this has to fit your lifestyle
Willing to work the same hours that the farmer works. Hours may vary and  some days longer than others.  Minimum of 40 hours/week is required.  You will have 2 days off per week
Willing to sell at Farmers' Markets.
Likes variety on a very diverse farm
No pets
Please apply to:
info@healingfarm.ca or phone 250-652-6456. Email preferred.
A resume that lists your experience, education and interests as well as your expectations and questions would be appreciated.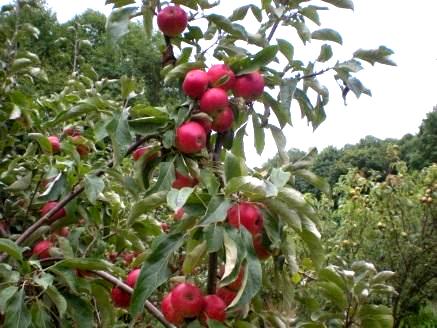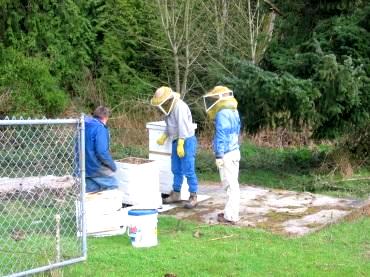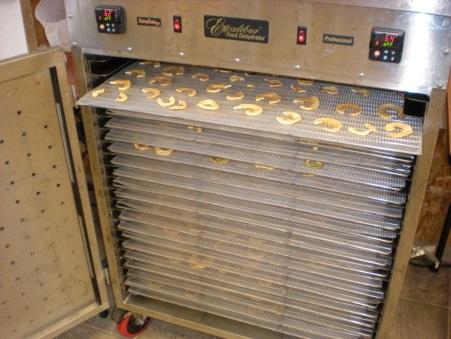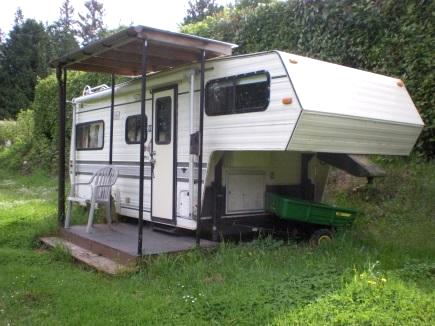 When applying, please indicate that you saw this posting at GoodWork.ca.