TRAINING POSITIONS
CRAFT SOUTH WEST ONTARIO
ECOLOGICAL FARMING TRAINING POSITIONS
Opportunity: Ecological Farming Training
Organization: CRAFT South Western Ontario www.craftsouthwestontario.ca
Locations: across southwestern Ontario: near Guelph, Kitchener, London, and more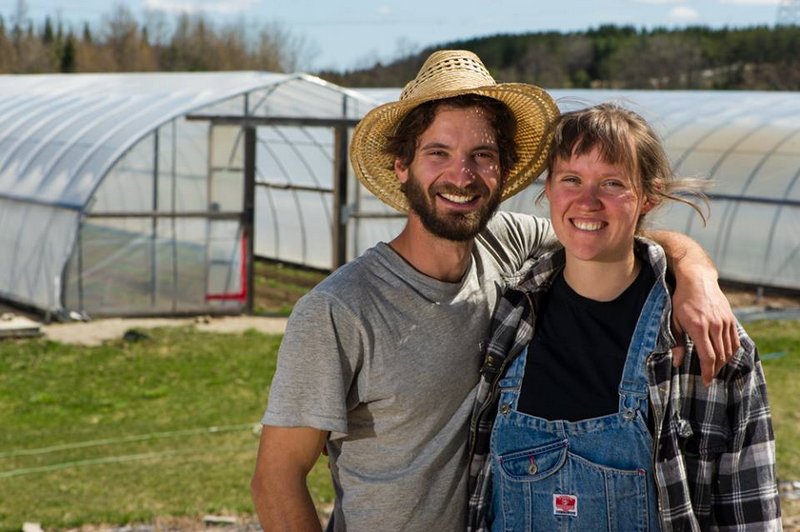 If you're ready for a full, hands-on experience that will immerse you in ecological farming then you've come to the right place. CRAFT (Collaborative Regional Alliance for Farmer Training) is your gateway to a farming training experience that will change your life. Whether your dream is to have your own organic farm one day or you just want to learn some food-growing and hands-on skills that can be applied in other parts of your life, farming training is a powerful experience that will equip you with the tools and insights to make a real difference in the world.
CRAFT South West Ontario is a collaboration of organic and biodynamic farms whose aim is to provide opportunities for individuals to learn about ecological agricultural production through a training experience. Each CRAFT farm offers their own education model in conjunction with monthly CRAFT field days. These on-farm training days are open to interns from all CRAFT South West Ontario farms and include a potluck lunch, a group activity, a workshop, and a field tour.
Each CRAFT farm operates independently and offers its own training program with individualized agreements around such things as living and eating arrangements, stipends, work hours, training methods, and program start and end dates. For more details, see the farm descriptions below and contact individual farms directly to apply or ask further questions.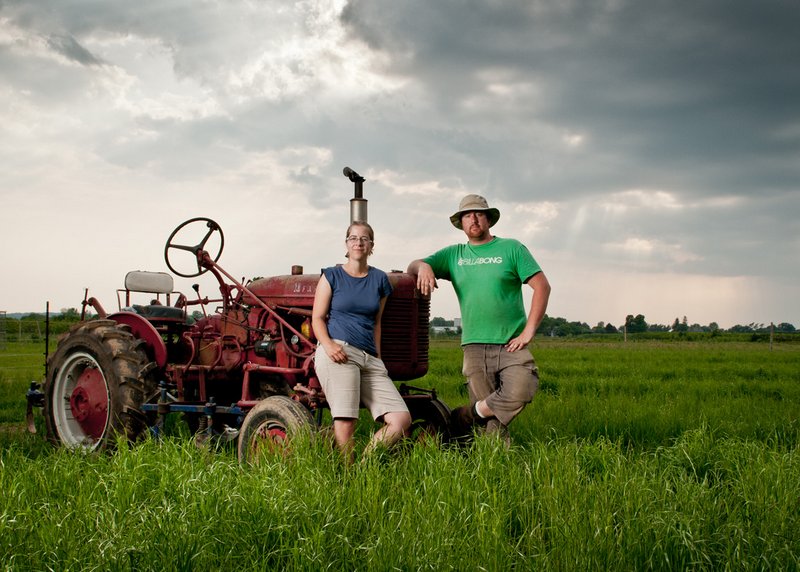 Creek Shore Farms (http://www.creekshorefarms.ca)
5 acres of land. We sell primarily through our summer and winter CSA programs, as well as at a farmers' market and farm gate sales. You will have opportunities to spend time learning and doing field work, including planting, weeding, harvesting and soil management. Our farm relies heavily on equipment, much of it custom built or modified.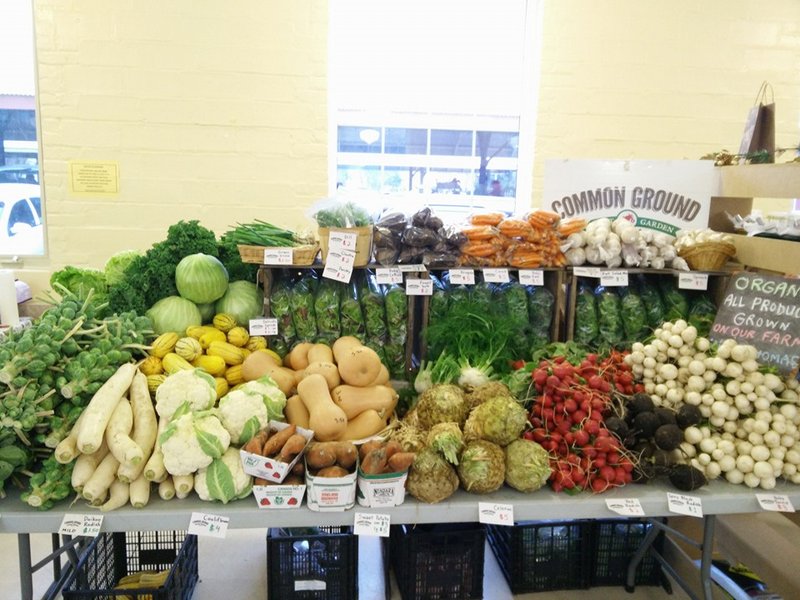 Common Ground Farm (http://www.commongroundfarm.ca)
We are located just north of Lake Erie, near London, Ontario on a 40 acre farm with 10 acres of deciduous forest and 24 acres of tillable land. We run a 120 member CSA and attend 2 farmers' markets in the London area. We have 4 hoophouses and approximately 4 acres under cultivation.
Everdale (http://www.everdale.org)
Everdale is CRAFT's only tuition-based program. We follow an intensive training curriculum that includes classroom seminars, project work and field trips, as well as experiential learning and one-on-one mentorship on our diverse 50 acre farm. Applicants can choose a 1 month, 2 month, or 7 month learning experience.
Fertile Ground Farm (http://www.fertilegroundcsa.com)
Join our organic vegetable farm operating on a beautiful 100 acre property 15 mins from Waterloo. We grow a wide variety of vegetables and pastured poultry for our 250 member CSA, as well as a few local cafes and retail customers. Our team includes a mix of staff, interns and volunteers. We are committed to community-building and drawing people into the story of their food.
Fiddle Foot Farm (http://www.fiddlefootfarm.com)
5 acre CSA & market garden, organic and biodynamic principles & practices, mixed livestock, season extension. Scenic Niagara Escarpment location, north of Orangeville.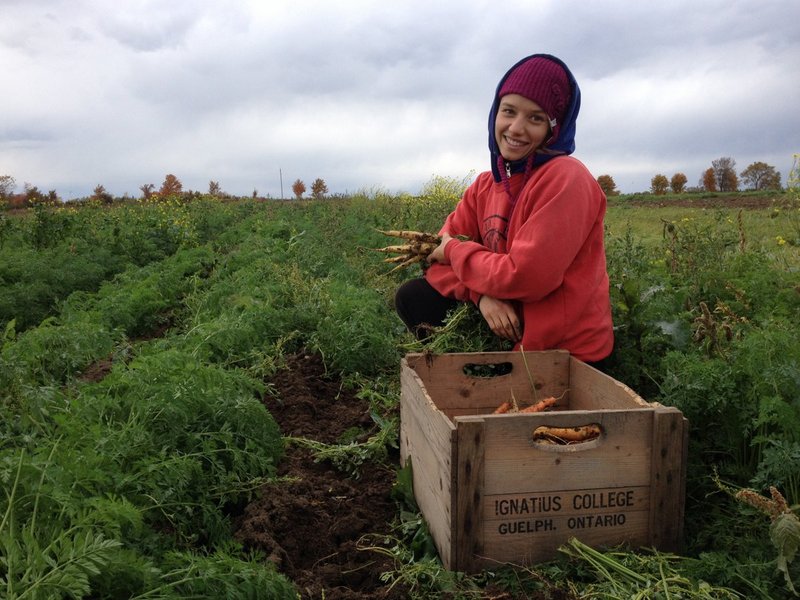 Ignatius Farm & CSA (http://www.ignatiusguelph.ca/ignatius-farm)
600 acre farm located within the Ignatius Jesuit Centre, 15 min bike ride from downtown Guelph. 250 member CSA, 150 community garden plots, 1 farmers' market. Structured education program including bi-weekly field trips, workshops and hands-on farm training. Team-oriented farming.
Kawthoolei Farm Organics (http://www.facebook.com/KawthooleiFarmOrganics)
10 acre certified organic farm in beautiful southwestern Ontario, 40 minutes from Stratford and London, half an hour from Lake Huron. We grow a great variety of vegetables, fruits, and organic sprouts. We create many value-added products throughout the season from our gardens. Sprouting lessons are guaranteed. Our latest venture are Quail, which we raise for their eggs. These gals are so much fun. You can help us out at London Covent Garden Farmers' Market and the Stratford Slow Food Market. We also supply restaurants and stores that carry fresh organic food. Looking for 2 Interns in 2018. Email pakokku

yahoo.ca* .
ManoRun Farm (http://www.manorun.com)
40 acre farm operating a 120 member CSA, going to 2 Farmers Markets and offering an expanded education program that includes vegetable production, animal husbandry, food preservation, tours of local farms and one day per week to work on your chosen intern farm focus.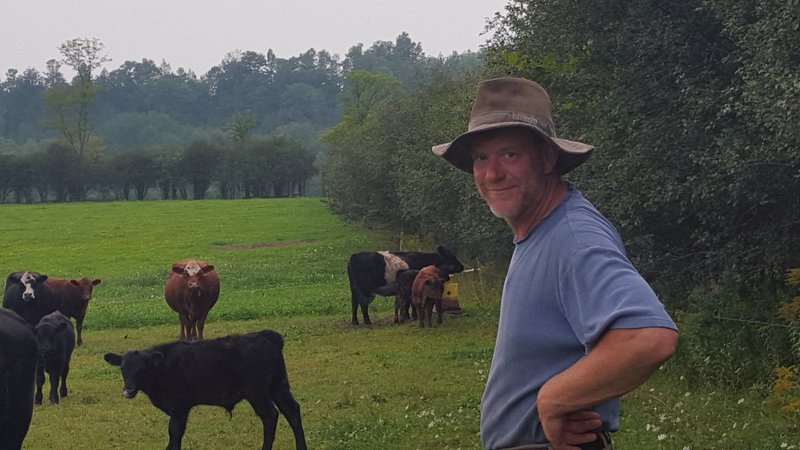 Marvellous Edibles Farm (http://www.marvellousediblesfarm.ca)
We are looking for interns who share our philosophy of accessible and affordable food and who will be involved in every aspect of our farming operation, from seed starting, planting out, irrigation, weeding, harvesting, post harvest care, marketing and preserving the excess harvest. For those interested we are happy to mentor the business side of farming, and what it takes to own and run a small farm without having to work out of the farm.
Meeting Place Organic Farm (http://www.meetingplaceorganicfarm.ca)
Join us for a season of learning as we continue the transition of bringing our daughter into our horsepowered mixed livestock operation. We'll share our 40 years of experience in growing & preserving our own food, raising pastured livestock, working with draft horses, and Holistic Management practices that guide it all. Certified organic.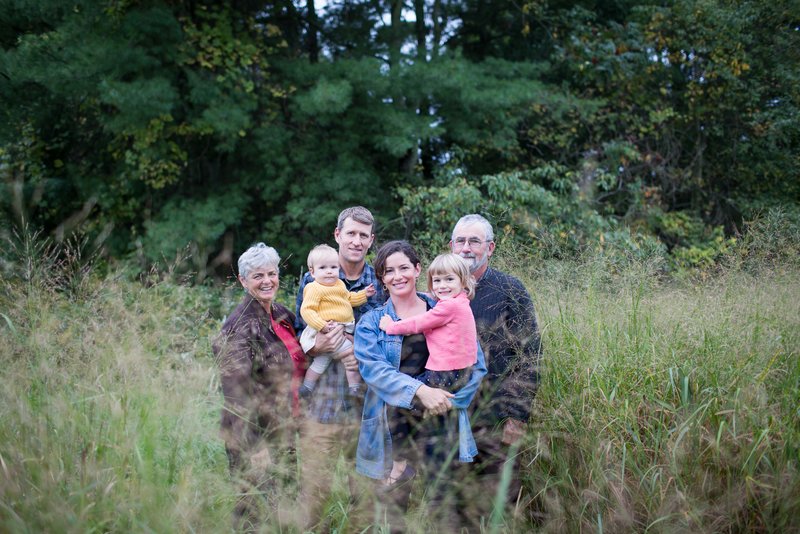 Orchard Hill Farm (http://www.orchardhillfarm.ca)
Are you passionate about high quality food and love animals? Our horse-powered 100-member CSA might be for you! We also grow hay, oats, barley, wheat and rye - for animals feed and for a local bread baker. We are farming with two generations - Ken and Martha Laing have been farming the land organically for the last 35 years, and their daughter Ellen, a former chef, has taken over the management of the garden, with her husband and 2 young children. Be prepared for some delicious meals. Exceptional learning experience for the aspiring flavour focussed farmer, and/or horse enthusiast.
Persephone Market Garden (http://www.persephonemarketgarden.ca)
100 acres of forest, swamp, meadows and 1.5 acre market garden, located between Owen Sound and Sauble Beach. Kristine is the primary farmer, supported by Thorsten and children Oskar and Marilla. Marketing through a CSA, with a delivery season of 20 weeks (June-Oct), Eat Local Grey Bruce Cooperative (online farmers market), and direct to restaurants. We primarily use a walk-behind tractor and hand tools, though a larger tractor is used for some jobs (like turning the compost). Crop rotation and intercropping are our primary pest (weed, disease, insects) management strategies and our fertility management is based on integration with livestock (a flock of about 30 sheep), along with cover cropping.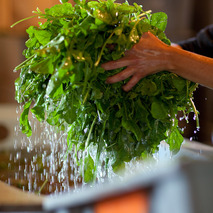 Plan B Organic Farms (http://www.planborganicfarms.ca)
50 acres of Certified Organic mixed veggies, 5 greenhouses for season extension. We also harvest from a 4 acre organic vineyard, for our 500+ member CSA and 3 weekly farmers' markets. Located in rural part of Hamilton.
Shared Harvest Community Farm and Education Centre (http://www.sharedharvestdunnville.com)
7 acres mixed veggies grown bio-intensively with the use of our own botanical amendments, 32-week 80-member CSA, wholesale, farmers' markets in Toronto and Hamilton, certified kitchen, canning, fermenting food, chickens, community education centre, stilt walkers, greenhouse and we are a not-for-profit org. We also host monthly open mics, dinner and music nights, Turnip the Beets Music Festival and a week-end harmonica retreat. Focusing on community building and healthy living. Come get on board!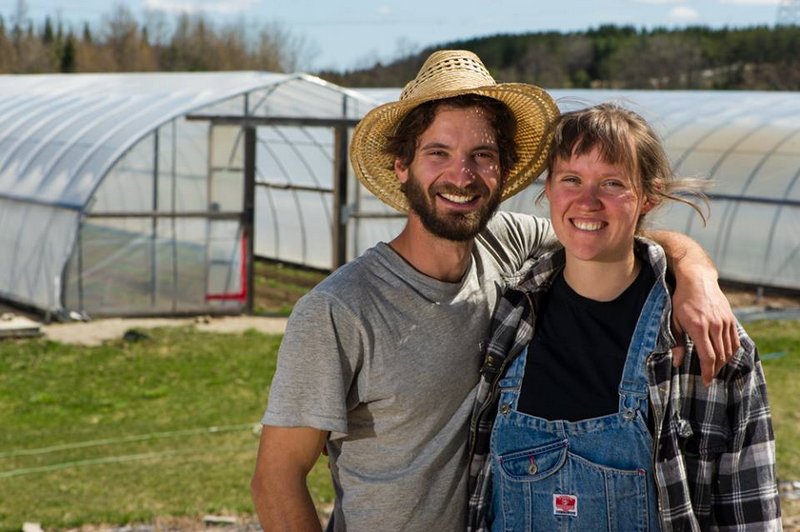 Zócalo Organics (http://www.zocaloorganics.ca)
Organic farm, 30 minutes from Guelph, growing vegetables for a 100 member CSA and specialty salad blends for 12 restaurants in both field and greenhouses. Jean-Martin Fortier's, "The Market Gardener" is our style of growing; maximizing production and profitability on a small acreage with walk-behind tractor and hand-tools. Accessible and inspiring learning for beginners.
To learn more about CRAFT and for a list of participating farms visit: http://www.craftsouthwestontario.ca
For more information about training opportunities and to apply, please contact individual farms directly.
When applying, please indicate that you saw this posting at GoodWork.ca.
*Email: The e-mail address above has been masked to prevent spam. Please copy the address or type it manually, add the @ sign, remove "mask" and any spaces.