ORGANIC FARMING
Position: Field Crew
Charitable organic farm: Stable Harvest Farm
Location: Langley, Vancouver / Lower Mainland BC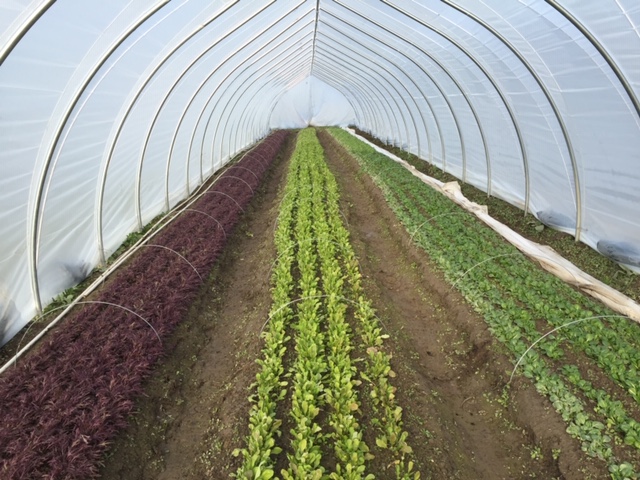 Dates:
1 full-time position starting March 30th and ending November 6th.
2 full-time positions starting starting April 27th and ending October 16th.
Job Overview:
We are looking for strong, hard working and physically fit farmers to join us in our first season of operation.
The Farm:
Stable Harvest Farm is a charitable operation servicing the Langley and Surrey food banks, as well as other communities in need, with high quality fresh organic produce. The farm is in its first season of operation, and looking toward having the operation in full production by mid/late June. The farm will be starting out with a 2.5 acre market garden with plans for expansion in the successive season. The focus of the farm is on high quality production and regenerative agriculture.
Job description:
Spring jobs include, prepping beds, setting up irrigation, transplanting, weeding, site maintenance etc.
Late spring and early summer is full on harvesting, packing, processing. Our focus is on space efficient multi harvest crops, so physical fitness is key to maintaining quality. Succession planting for continual supply. Greenhouse trellising and pruning.
Fall and end of season is final harvest push of storage crops. Cover cropping. Farm clean up, and ground prep for 2021 season.
Qualifications:
Able to work outside in all weather conditions.
Physically fit and able to work full out 8hrs a day 5 days a week.
Hard working and able to work at a fast pace
Quality driven work ethic
Work positively in a group setting (harvest, and field operations are executed in a team setting)
Able to lift 50 pounds
Canadian Citizen
1 year experience in agriculture (or background in high level athletics)
Hours/Term/Pay
We offer 40 hours per week at $18/hr.
5 days a week Monday-Friday.
How to apply
Email us your resume with references and cover letter. Outline your previous experience and why you're interested in agriculture and a position at our farm.
Looking forward to hearing from you.
Kristjan
Please indicate you saw this posting at GoodWork.ca.