ORGANIC FARMING
Positions: Organic Farm Internships (2 positions)
Term: full-time, May 1 – Oct 31, with room and board included + $400 stipend/month
Farm: Graham's Farm Market 
Location: Minden, Haliburton Highlands, Ontario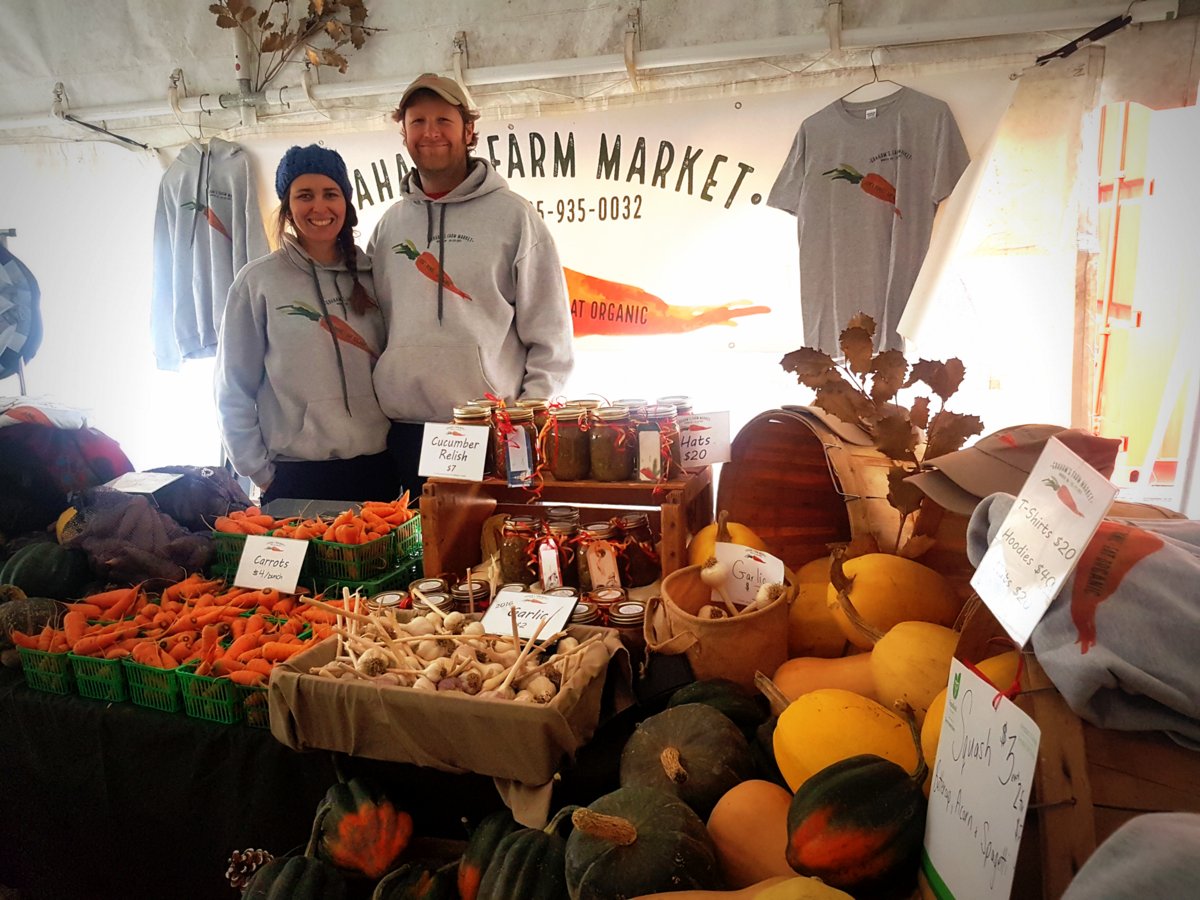 Graham's Farm Market is looking for folks who are enthusiastic, willing to learn with hands-on experience and have a serious interest in farming.
About Graham's Farm Market
Graham's Farm Market grows nutrient dense local organic fruit, vegetables, farm fresh eggs, meat birds, cut flowers and preserves. We sell through 3 local farmers' markets, farm gate, and to local restaurants. We focus on the principles and practices of small farm operations using innovative farming techniques with sustainable agriculture on 65 acres along the Gull River.
Growing a variety of fruits and vegetables on 6 acres, our farm serves as a model of sustainable, organic agriculture & appropriate land stewardship. We will provide opportunities to participate in responsible environmental leadership, growing organic food, & fostering a sense of community, while working together & enjoying the outdoors.
Internship Details
Interns will work as part of a team alongside the farmers, employees, and volunteers on a daily basis learning about all aspects of the farming operation.
You will be exposed to and learn daily routines such as the following:
Greenhouse operations – seeding, maintenance, and tomato production
Proper care for plant health, seeding, weeding, planting, trellising and gentle harvesting
Cleaning, loading, and preparing for markets and sales
Irrigation, soil enrichment, cover crops, vermiculture, composting
Retail and Customer Service (Farmers Markets and roadside sales)
Poultry care and management (Laying Hens)
Cooking and preserving of vegetables (Food safety)
Equipment care and use
Landscaping and property maintenance
Business Planning and Marketing
Interns should have a willingness to learn, ability to adapt to changing weather conditions, independently problem solve, be a self motivator, have a strong work ethic and positive attitude.
Knowledge, Skills and Abilities:
Attention to detail, clean and meticulous
Efficient worker, fast paced, highly motivated.
Great customer service skills for farm gate and market sales
Ability to work in a team environment.
Comfortable with repetitive individual tasks
Willingness to learn
Organized and willing to fill out worksheets and daily journals
Communicates effectively
Ability to lift 50lbs for short periods of time
Keen interest in learning about 'Where Food Comes From'
Location
Our farm is located on the Gull River in Downtown Minden, in the Haliburton Highlands (Cottage Country). We have lots of waterfront river access with a dock, patio, and fire pit. Our central location within town means easy walking to all amenities.
We have 2 intern positions with room and board included + a $400 stipend (monthly) for 2019. These positions run from May 1, 2019 until October 31, 2019. This a full immersion hands-on experience for 5.5 days per week.
For more details about our farm check out our Facebook page.
We look forward to hearing from you. Please email grahamsfarmmarket@gmail.com with your resume, contact info, and why you would make a good fit for the position. Please use this subject line: Farm Internship
When applying, please indicate that you saw this posting at GoodWork.ca.