ORGANIC FARM HELP
Position: Organic Orchard Workers
Organization: Snowy Mountain Organics
Location: Cawston (between Keremeos and Osoyoos, south of Penticton / Okanagan Valley)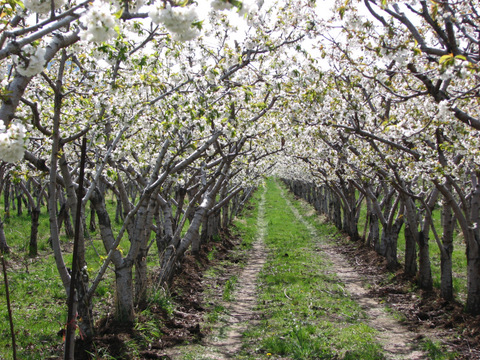 Organic Orchard apprentices/ interns/pickers needed starting the season with a big crop of cherries to pick followed by apricots peaches plums pears apples etc. We need help with picking, packing thinning and summer pruning. Located in rural Cawston, Snowy Mtn Organics has 12 acres of fruit trees and does marketing in the lower mainland every weekend from cherries until late fall early winter. We will also need help at the markets We prefer our market helpers to have some experience on the farm.
Housing is limited, RV'S and camper are welcome as are hardy tenters. June cherry picking starts early 5 am to beat the heat.
Please send applications/resume to:
snowymtnfarm@gmail.com
Piece work for cherries 3.50 per 10lb bucket or 13.50 per hour
---
About Snowy Mountain Organics
Growing organically since 1984 - Feeding the ourselves and the children organic food has long been a priority. We also believe in feeding and promoting a healthy living soil. We specialize in growing organic fruit and vegetables to sell at local B.C. Farmers Markets. Planting with farmers markets in mind. We have many varieties of each kind of fruit from early to mid and late season this elongates the growing season of each fruit. We look forward to bringing you fresh picked cherries, apricots, plums, peaches, pears and apples from our wonderful orchard and many varieties of tomatoes, garlic ,basil peppers, and squash from the garden. On Saturdays you can find us at the West End Farmers Market , & Hoping to attend the Burnaby Market On Sundays We will be attending The Coquitlam Farmers Market, and Ambleside with the occasional visits to White Rock Market as well. This year the fruit is ripening at least 3 weeks ahead of schedule with apricots and peaches already. https://www.facebook.com/Snowymtnorganics
When applying, please indicate that you saw this posting at GoodWork.ca.