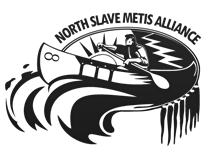 JOB POSTING
Position: Regulatory Analyst
Organization: North Slave Metis Alliance
Location: Yellowknife, Northwest Territories
North Slave Métis Alliance is an Indigenous organization that represents s.35 Aboriginal rights-bearing indigenous Métis people of the Great Slave Lake area. Our mandate includes protection of our members' Aboriginal rights, environment, and cultural heritage.
A Regulatory Analyst will have two primary roles: 1. To assist in the general operation of the Environment Department, 2. To act as NSMA's lead representative in our Giant Mine Remediation Project file.
We are looking for an enthusiastic individual who is organized and tech-savvy, with a broad comprehension of issues that northern Indigenous people are facing today.
With your background in environmental management, you will be involved in many facets of land and environmental management in the NWT, including: Giant Mine remediation, wildlife management, regulatory interventions, environmental assessment, language and culture protection, and various related research projects.
Responsibilities
Represent NSMA members in projects related to the Giant Mine Remediation Project
Review, analyse, and report on documents related to the Giant Mine Remediation Project
Receive, review and organize regulatory and research permit applications
Use appropriate technologies and approaches, improve communication and engagement with members and external industry/government/research partners
Organize events and consultation meetings for members
Assist in conducting research and technical audits on environmental impact of projects, analyse data and performing quality control checks
Document filing and book-keeping for the Environment Department
Proposal writing
Participating in fieldwork, including: visiting mine/contaminated sites, community on-the-land trips, and environmental monitoring programs
Other duties as required by the Manager of Environment
Requirements
Have an understanding and awareness about the histories and contemporary challenges of Indigenous peoples in Canada
Excellent and proven organizational and communication skills
Demonstrated ability to comprehend and critically analyze scientific documents
Familiarity with quality assurance, documentation, environmental rules, regulations and best practices
Advanced MS Office skills
Physical fitness to participate in site-visits and on-the-land activities
Must be able to fly in small aircrafts and helicopters
A minimum of Bachelor's degree and 2 years of relevant work experience
Class 5 driver's licence
Desired Skills and Qualifications
Bachelor or Master's degree in biology, chemistry, engineering, environmental science, geography, environmental anthropology, or similar discipline
Website/graphic design and video-editing skills
GIS skills
Understanding of and/or experience in the resource management regime in the NWT
Basic understanding of the nature of Aboriginal rights in Canada and ongoing land claims negotiations in the NWT
Possession and Acquisition License (PAL)
At our discretion, NSMA will give preference to its members and people of other Indigenous descent
Location
The position is based in Yellowknife, NT
Term
This is a full-time position
The position is a renewable 1-year term contract, starting immediately
Reporting
This position reports to the Environment Manager
Compensation
The starting salary for this position is $70,000/annum; consideration will be given to experience and skills. NSMA offers an attractive benefit package.
Interested candidates should email their resume to Shin Shiga, Environment Manager: shin.shiga@nsma.net .
*Position will remain open until filled
**Please note that only candidates selected for interview will be contacted
When applying, please indicate that you saw this posting at GoodWork.ca.