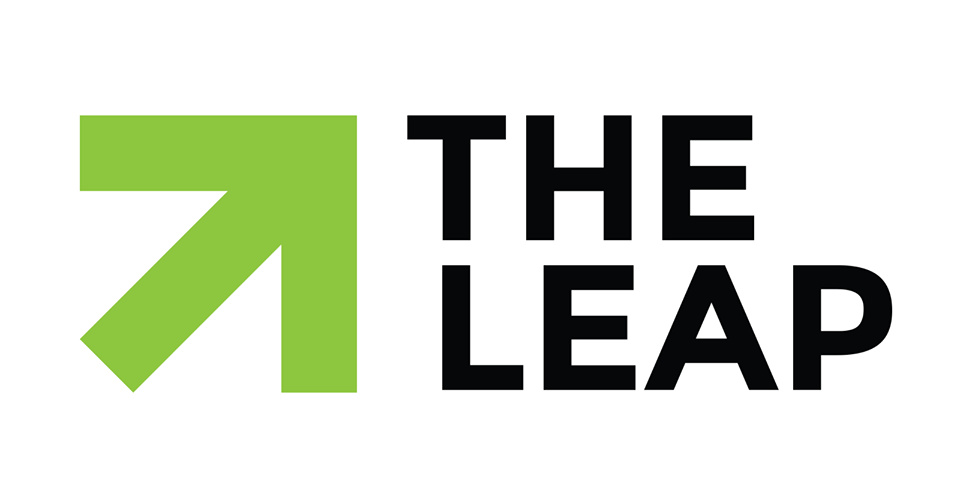 CLIMATE CHANGE JOBS
Position: Operations & Finance Director
Organization: The Leap
Location: flexible / remote from any time zone in Canada
Hours: Full-Time | Posted January 2020
About The Leap
The Leap is dedicated to advancing a radically hopeful vision for how we can address climate change by creating a more just world, while building movement power and popular support to make it a reality. The Leap was founded by Naomi Klein and Avi Lewis in 2016 to advance the principles of The Leap Manifesto, a collaborative document now considered a predecessor to today's Green New Deal. Since 2018, we've worked to push the development and implementation of the Green New Deal in the U.S., Canada and around the world through communications work, convening and collaborations with allies.
We are hiring a full-time Operations & Finance Director to support The Leap's work across our international team. This crucial senior role is responsible for implementing and evolving the backbone structures of The Leap's work and the heart of our culture. They will report to the Executive Director and work closely with colleagues and partners across our U.S. and Canadian organization.
About the Job
The Operations & Finance Director will lead and shape The Leap's day-to-day processes in operations, finance and team culture. This role reports to The Leap's Executive Director and is a key senior member of our seven-person, international team. The successful candidate will combine extensive work experience in finance and administration, with a passion for strengthening team culture and practices by balancing social justice principles with legal responsibilities.
The Operations & Finance Director implements and advances the backbone processes, structures and culture of an evolving cross-border organization. Our three year-old organization has a strong baseline of structures in operations, finance, H.R. and team culture that can be maintained or improved upon. We strive to embody the culture of care and justice we're fighting for in the world through policies like a four-day workweek, solidarity support for movement allies, participatory budgeting and agile collaborative practices. If you have a deep passion and knowledge for how good structure, process and culture can create revolutionary outcomes, this is the job for you.
Core Responsibilities
The Operations & Finance Director's core responsibilities include:
Management & Strategy
Work closely with the Executive Director in the day-to-day financial and operational management of The Leap.
Collaborate with the Executive Director, Strategic Director and Advisory Board in setting The Leap's annual strategy and goals, evaluating their progress and gathering support and partners to meet them.
Operations
Lead the implementation of The Leap's current operations and H.R. policies and develop new ones as necessary (e.g. benefits, handbook updates).
Lead organization-wide planning processes; design and facilitate team meetings and retreats, retrospectives and the tracking of Objectives and Key Results (OKRs).
Act as the main liaison with The Leap's fiscal sponsors in the U.S. and Canada.
Advance The Leap's team culture and care practices through organization-wide training, anti-oppression work and conflict resolution processes.
Lead hiring, onboarding and offboarding processes for staff members.
Finance
Set The Leap's annual financial strategy and OKRs with the Executive Director.
Lead the development of the organization-wide annual budget and project budgets.
Work with our bookkeeper to track cash flow across projects.
Code and submit expenses in Canada & U.S.
Track financial goals & prepare reports and recommendations for the ED and Board.
Collaborate with the Executive Director to prepare budgets for foundation applications and report on successful grants.
Required Skills & Qualifications (must have)
A passion for The Leap's mission and work in the world.
5 + years experience in nonprofit operations / financial management, including:

managing a budget of over $1M annually
developing and implementing nonprofit human resource policies through a social justice lens
creating organizational budgets and tracking expenses & cash flows
creating and tracking organization-wide workplans and planning processes

Experienced facilitator with strong listening, collaboration and conflict resolution skills.
Strong competency in Quickbooks, Salesforce, Netsuite, Slack, GSuite and creating and tracking spreadsheets (e.g. Excel, Google Sheets).
Possession of strong emotional intelligence.
Desired skills & qualifications (nice to have)
Relevant degree in Finance, Management or Administration.
Experience working with fiscal sponsors in the U.S. or Canada.
Experience working with a remote team.
Working knowledge of climate justice issues and players in the U.S. and Canada
A great sense of humour, and an ability to thrive and "roll with the punches" in a fast-moving, agile organization.
The Leap is an equal opportunity employer, and we are committed to building a diverse and inclusive team. People from marginalized communities, including women, Indigenous peoples, visible minorities, people with disabilities, people identifying as LGBTQ2, and poor and working class people are strongly encouraged to apply. Please indicate in your statement of interest if you would like to be considered for employment equity.
Why work for The Leap?
A small, collaborative team based in the U.S. and Canada.
Four-day workweek.
3 weeks of vacation in Year 1 + holiday office closure.
Competitive benefits & retirement matching.
Opportunities for professional development.
Ability to work remotely.
Commitment to collaboration, innovation and a culture of care within the team.
Our team combines decades of experience in media-making, research, programming, organizational development, and grassroots activism, along with far-reaching relationships in all of those sectors. We all participate in developing and implementing our organizational strategy, and advancing the caring and collaborative culture we want to see in the world as we work towards our shared goals. Learn more about the team: https://theleap.org/our-team/
Application Information
Position Type: Full-time with three-month probation period.
Reports to: Executive Director
Application Deadline: This position is open until filled.
Start Date: As soon as possible
Compensation: $75,000-$80,000 CAD + benefits & device policy.
Location: Remote from any time zone in Canada. We have team members in New York, New Jersey, Toronto, and Edmonton and encourage applicants from other areas. Access to a computer with camera, phone and reliable internet are a must.
To apply, send the following to Executive Director Katie McKenna at leap@theleap.org :
A cover letter outlining relevant experience and why you'd like to work with The Leap.
A detailed resume.
Please include Operations & Finance Director in the subject line and send attachments as PDFs.
We thank you for your interest in working with The Leap. Only those candidates invited for an interview will be contacted.
Please indicate you saw this posting at GoodWork.ca.