QUEBEC JOBS & SUMMER JOBS
Hiring: Forest ecotourism rental help
Organization: Hébergement les Pieds sur Terre
Location: Saint-Calixte, 60km north of Montreal, Quebec
Duration: preferred minimum commitment is 2 months
We are a small alternative accommodation business located in the woods 60 km north of Montreal.
We are looking for 1 or 2 people, and open to couples, to help us with daily cabin maintenance task and/or with wood construction.
Compensation: Live rent-free + salary
Your own Tiny house — We provide tiny house for yourself (and your partner if you come as a couple). This is your separate living space equiped with a small kitchen bathroom livingroom and internet.
Paid work hours : 15 to 30 hours of work / week paid 16$/h.
This is a very quiet place, ideal for someone needing time away from the city or a couple looking for a new experience. We have 34 acres of forest and large gardens which you can enjoy on your time off.
Attributes we are seeking in you:
Good physical condition
Friendly outgoing personality
Self-motivated and autonomous
Good attention to detail and organizational ability
Thrive in a forest, peaceful outdoor environment.
Skills and Experience:
Basic house cleaning skills
Comfortable with lifting 10L water jugs and firewood boxes for delivery to our cabins
We can also involve you in special projects if you have experience in wood work and construction and are comfortable working as a helper or handle medium projects on your own.

Need to Have:
We primarily need help with daily cabin maintenance and delivery: delivering water and firewood, cabin check up and clean up, jacuzzi maintenance.
We have clients staying on our site every day and we also live on site, yet you will have a very decent amount of privacy and time off. Our clients mainly speak french, it is a plus if you can speak the language but is not mandatory.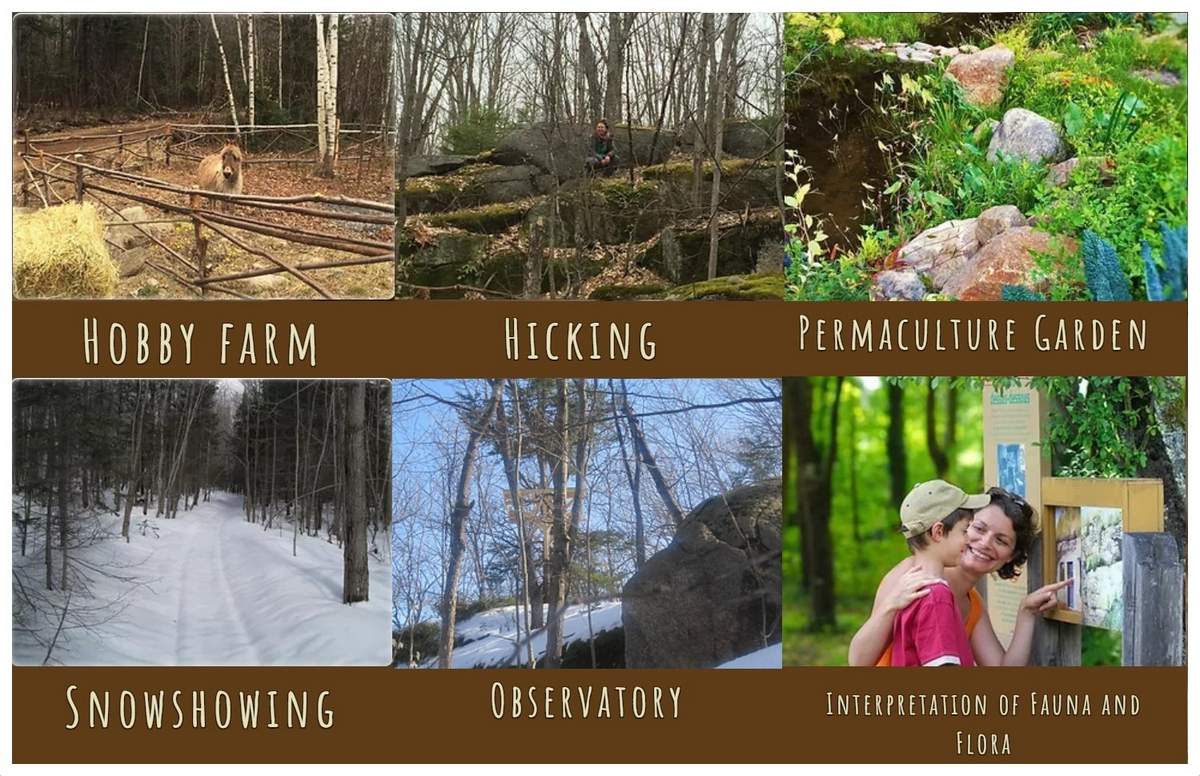 Digital nomads are welcome:
This position is also ideal for digital nomads with part time online job. We provide high speed internet connection.
Work hours are usually between 10/11 am to 3pm. Work days may vary based on your needs and ours. From 5 to 6 days / week.
If you are applying as a couple, work hours could be partially split between the two of you and some extra projects could be initiated to provide extra hours to reach a satisfactory work schedule for both of you.
Duration:
This position is presently open and we are ready to welcome you as soon as you are ready to join us!
We are looking for someone willing to commit a minimum of 2 months on site with the possibility to extend for a few more months as we operate 12 months/year.
To apply, please email us your resume along with a personnal message explaining why you think this would be the right fit for you: contact@hebergementlespiedssurterre.com
Please indicate you saw this posting at GoodWork.ca.