COMMUNICATIONS & MARKETING
Position: Digital Marketing and Communications Lead – Ecotourism
Company: Maple Leaf Adventures 
Location: Victoria, BC
Description
Reporting to the owner in charge of revenue generation and brand communications, this role is responsible for the look and feel of Maple Leaf Adventures' external and internal communications, as well as being responsible for a portion of the lead generation for sales and recruiting. This position also assists in the communication of the company's brand values.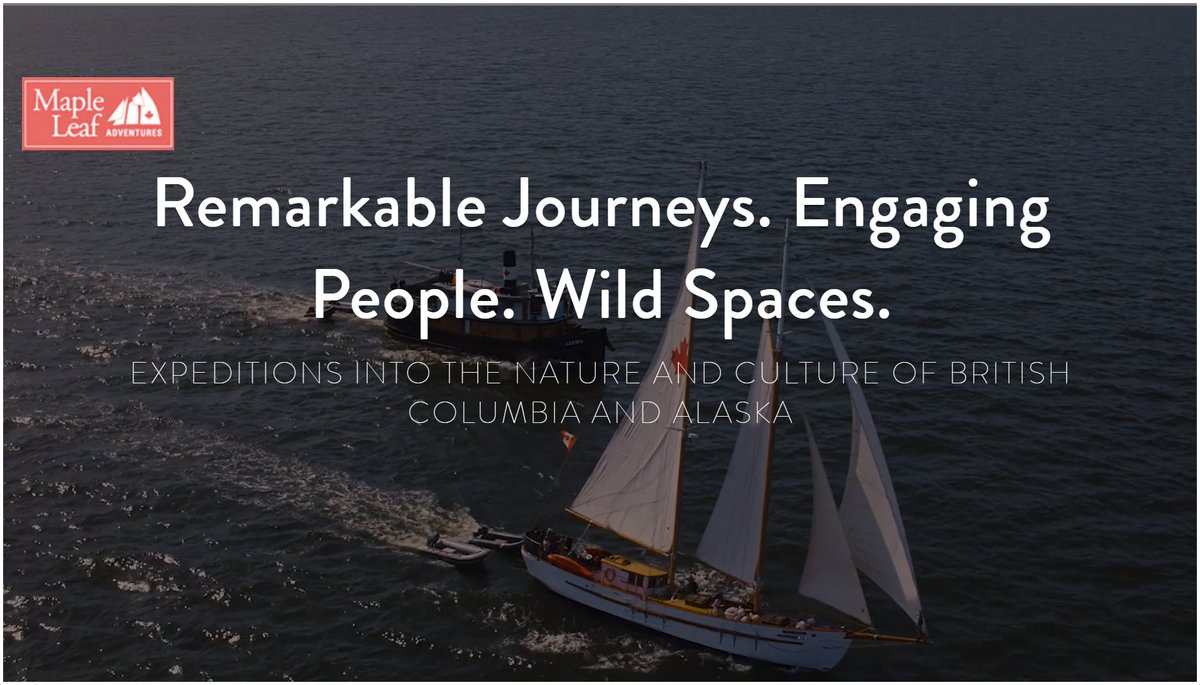 This role has the responsibility to plan, budget, execute and measure the company's marketing communications for advertising (online including search /SEO and offline), earned media, newsletter, and other content marketing, branding activities, and marketing materials (online including website and offline) for our core audiences in Canada, US, UK, Australia and Germany. This position will assist with strategy, and will create marketing plans and budgets, as well as be hands on to develop materials and execute tactics. As this is a role in a small business, this role will at times cover for other team members (up to 5% of time) in sales or customer service roles when needed.
This is a full-time, in-office position, in downtown Victoria, BC. It is not a remote position. The ideal candidate will also be able to work as a crew/guide aboard our vessels for a few weeks each year.
Statement of Values
At Maple Leaf, we are committed to fostering a deep understanding of our coast, its ecology and its people, one guest at a time. For more than 100 years, our ships have plied our coastal waters, through ecosystems that were at first pristine, then subjected to extractive industries, and are now being restored under modern shared-use planning. As a regenerative travel company that believes actions speak louder than words, we collaborate with others along the coast to build a kind of travel that stewards and respects the coast and its people. We believe in innovation and conservation, at the same time.
To measure our progress, the company uses a "quadruple bottom line" approach, maximizing a balance of financial, social, environmental and enjoyment goals.
Qualifications Required
Strong understanding of conservation history and issues on the BC coast, and experience with conservation activities.
Strong understanding of the political landscape of the BC coast.
1+ year's experience working in a position of responsibility within a regenerative tourism business.
1+ year's experience working in maritime industry, with basic understanding of vessel types and passenger carrying requirements.
Business degree in marketing or equivalent experience.
6 years marketing experience, with 5 years demonstrated excellence in media relations, SEO, online marketing, branding activities.
Experience with marketing audiences in our international (non North American) markets, specifically UK, Germany and Australia.
Excellent writing skills with demonstrated excellence in article and marketing copy writing.
Excellent visual communications skills applicable in both print/offline and online media.
Demonstrated previous responsibility for lead generation.
Demonstrated previous responsibility for a budget.
Demostrated previous responsibility managing external contractors.
Experience with video creation and familiarity with Adobe Premier or equivalent.
Experience administering a sales database and a website, including using tools such as Wordpress, SalesForce CRM database, Unbounce and newsletter editors.
How to Apply
Please send resume with cover letter explaining why you're a great candidate for this position to hq-jobs@mapleleafadventures.com . Please do not call or drop by the office as we are not set up to receive applications or queries that way. Thank you.
Please indicate you saw this posting at GoodWork.