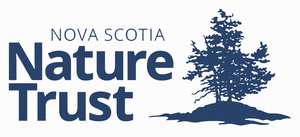 HALIFAX-DARTMOUTH JOBS
Position: Technical Assistant (Stewardship)
Organization: Nova Scotia Nature Trust
Location: Halifax/Dartmouth, Nova Scotia
The Nova Scotia Nature Trust is a small, highly effective land conservation charity, protecting Nova Scotia's most outstanding natural areas through private land conservation. We have secured 14,000 acres of conservation lands in recent years and have an ambitious program to secure further lands for nature. Securement is just the start – they need active stewardship to ensure the lands entrusted to our care are protected in perpetuity. To help us put the right care in place for our new properties we are looking for a Technical Assistant to help us bring together the wide ranging information needed for our baseline reports and stewardship plans.
We are looking for a highly organized and methodical office worker to help us bring together all this information. You don't need to be an expert ecologist, but you do need to be in your element handling environmental information in map and tabular formats and presenting it in our documents. You will enjoy working closely with other Stewardship team members and volunteers to help achieve this challenging yet rewarding task.
This is a really exciting time to join the Nature Trust. You will be working to protect some of Nova Scotia's most precious places just as we secure them. Your work will ensure those who will provide its protection have all the knowledge and insight they need to be able to steward it well. Each day you will be making a tangible and lasting difference to protect Nova Scotia's wildlife.
This short-term full-time contract position will last until 31 March 2019. It might make a great secondment opportunity, or be an exciting early career winter-season contract. Whatever your background, if you are a methodical worker with an eye for detail and enjoy working with maps, this could be just the role for you!
Read the full job description for details and application instructions:
https://nsnt.ca/wp-content/uploads/TA-Position-Description.pdf
Please indicate you saw this posting at GoodWork.ca.