NATURALIST JOBS
2020 ALGONQUIN WILDERNESS TOUR COMPANY POSITIONS AVAILABLE
Positions: Algonquin Log Cabin Guides and Naturalists
Terms: Per diem wage plus tips, lakeside accom., more (see below)
Company: Voyageur Quest
Location: based out of Algonquin Park Access Pt #1, east of South River, Ontario
Contracts: May-Oct or Aug-Oct 2020 (see below)
Voyageur Quest is a wilderness tour company that specializes in Algonquin Park. Our facilities - the Algonquin Log Cabin, the Algonquin Cottage Outpost, Algonquin Island Retreat and Voyageur Outfitter are all located at Algonquin Park's northwest corner. Our head office, reservations and logistics are centred in our Toronto office. For more information — please visit http://www.voyageurquest.com
ALGONQUIN LOG CABIN GUIDES AND NATURALISTS
Voyageur Quest is looking for Algonquin guides/naturalists to work 3 and 5-day lodge based interpretative programs at the Algonquin Log Cabin and Algonquin Cottage Outpost. Applicants should have strong leadership skills and be comfortable speaking about Algonquin flora, fauna, night sky and local culture in front of an adult commercial, outdoor education and family market. Good interpretative and program skills are essential.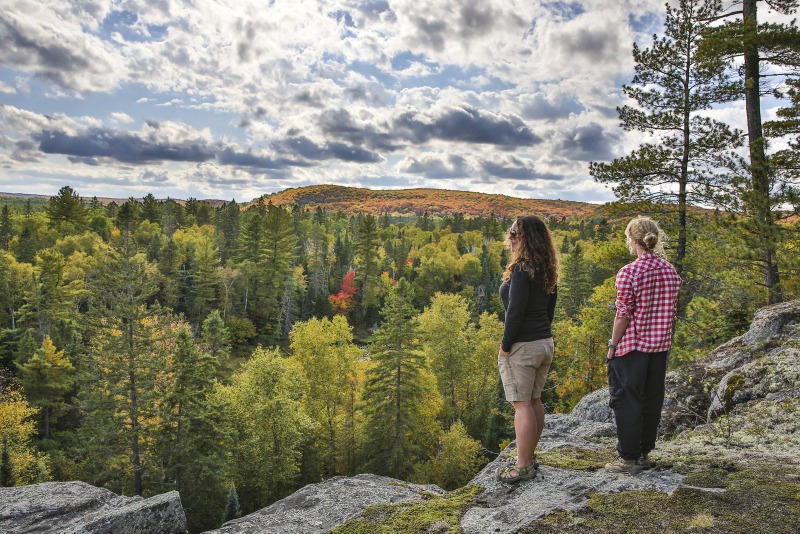 Applicants should have the following certifications, skill and experience:
Wilderness Advanced First Aid (WAFA) or Wilderness First Responder (WFR) or equivalent
Lifeguard Certification - Bronze Cross, NL or Swift Water Rescue
Strong Nature and Wildlife interpretation and oral presentation abilities
Canoe tripping and instruction experience
Strong guiding and leadership experience in a wilderness environment
Commercial hospitality experience and a strong desire to optimize customer satisfaction
Clear and satisfactory criminal record check
Driver's License and a car is an asset to get you to and from the Algonquin Log Cabin and for your days off.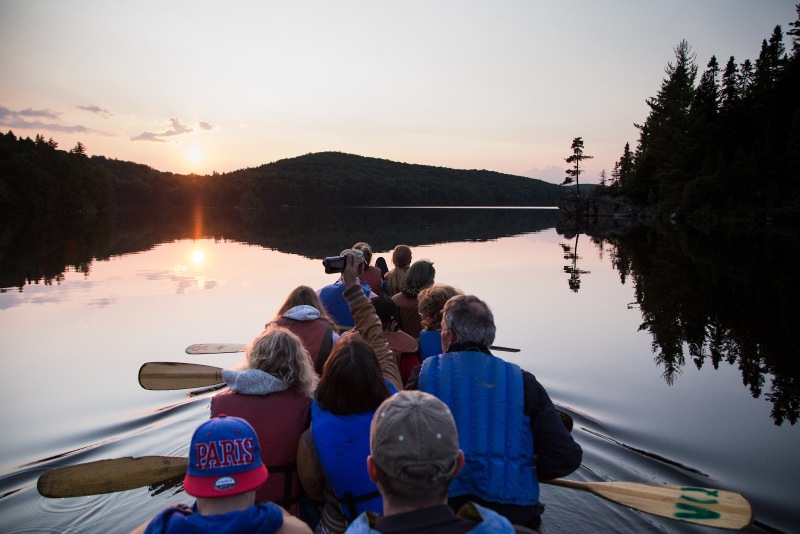 Contracts Available:
Early May to mid-Oct 2020 OR August 1 to mid-October 2020
Algonquin Log Cabin training dates approx May 3-9, 2020

Compensation:
$150-200 per day (commensurate with certifications, experience and leadership) plus guests tip to staff directly.
Seasonal Lakeside shared accommodation available while on trip, staff dinners and sauna!
Interested candidates should e-mail a résumé and cover letter and references as soon as possible to EVA with cover letter to:
info@voyageurquest.com
subject: Guides and Naturalists
Please indicate you saw this posting at GoodWork.ca.