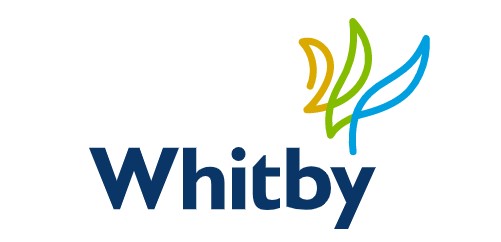 WHITBY JOBS
Position: Energy and Sustainability Programs Coordinator
Municipality: Town of Whitby
Location: Whitby, Durham Region / GTA, Ontario
Who We Are

In Whitby, we are dedicated to our work, our community, and each other. We work hard, we have fun, and we celebrate our successes.
The Town of Whitby is a community in transformation that is located in the heart of Durham Region in the eastern Greater Toronto Area. Whitby is the second-largest municipality in the region and one of the fastest-growing communities in Canada. Located on Lake Ontario and only an hour east of Toronto, the population of Whitby is expected to grow from 140,000 to more than 200,000 by 2031. Whitby's Official Plan has been updated to establish new directions for Whitby's planned growth and development; the protection of our natural and built environments; urban design intensification; sustainability; community improvement; and, new employment within this time frame.
The Town of Whitby combines a small town atmosphere with the sophistication and amenities of a larger urban centre. Whitby boasts two beautiful heritage downtowns, one of the finest recreational harbours with an award-winning marina, year round sports and recreation activities, parks, trails, and a robust arts and culture scene, all of which are part of the extraordinary amenities that Whitby residents enjoy every day.
Whitby has an exciting and aspiring future, with a community that is welcoming, growing and transforming. On our team, you can expect to make a difference through your work and have a direct impact on shaping our growing community. Creating an inclusive environment where employees experience job satisfaction and have rewarding careers is important to us. We live our values and foster a culture of collaboration, accountability, respect and engagement where people enjoy coming to work.
We want to be the preferred employer for the most talented people who care about the Town of Whitby, and are excited and proud to serve our vibrant community.
Let's grow together.
What You Will Get To Do

The successful candidate will have a positive impact on our corporate culture by demonstrating the Town's CARE core values (Collaborative, Accountable, Respectful, Engaged) through daily interactions with individuals at all levels of the organization, external contacts and elected officials.
By effectively building positive rapport and relationships both internally and externally, the successful candidate will help us achieve our mission that together we deliver services that make a difference in our community.
Reporting to the Project Manager- Sustainability & Climate Change, the Energy & Sustainability Programs Coordinator works collaboratively with internal and external stakeholders to reduce GHG emissions, energy consumption as well as utility and fuel costs across all operations of the organization. While also supporting the development and delivery of a range of corporate and community environmental sustainability programming to aid Whitby in becoming a healthy, sustainable and complete community.
Responsibilities include:
tracking, analyzing the Town's greenhouse gas emissions, energy and fuel consumption;
developing and maintaining the Town's RetScreen and Energy Star profiles;
preparing and submitting data in order to comply with O.Reg 507/18 Electricity Act- Public Sector Reporting;
monitor, model and provide recommendations for behaviour and business process improvements;
review , project specifications for reducing greenhouse gas emissions and energy consumption.
providing support for capital project improvements and budgeting processes along with supporting managing of delivery of related projects;
leading and coordinating utility incentive applications;
chairing the Corporate Energy Team and support staff in order to optimize the use of utilities and promote energy conservation;
partnering with external organizations and utility companies to research, implement and monitor energy optimization;
support development and implementation of Whitby's Energy and Greenhouse Gas Reduction Plan, Corporate Sustainability Plan and Climate Change Master Plan;
review and prepare comments for Site Plan and Plan of Subdivision applications to support the implementation of the Whitby Green Standard;
act as the staff liaison for the Town's Whitby Sustainability Advisory Committee;
develop and deliver a range of environmental engagement programs to staff and the broader community; and
other duties as assigned.
Who You Are

Our Community Advancement team is looking for an enthusiastic, solutions-oriented team player who takes initiative and thrives on a high performing team. You are self-motivated, self-starting and utilize a proactive approach to work. You value partnerships. Your excellent communication and interpersonal skills coupled with your experience enables you to skilfully build, establish and maintain positive working relationships. You demonstrate tact, diplomacy and sound discretion when working with a broad range of partners.
You bring to the team your strong reasoning, analytical, numerical, research and presentation skills. You have an uncanny ability to see the forest for the trees - you love to research and analyze complex issues, come up to with innovative solutions and formulate data-driven recommendations.
What You Bring To Our Team

As the successful applicant you will possess:
a post-secondary technology diploma or engineering degree specializing in Electrical Engineering, Mechanical Engineering, Energy, Environment, Building Environmental Science, or a related discipline;
a professional designation as a Certified Engineering Technologist (CET), Certified Energy Manager (CEM), a licensed professional engineer (P.Eng.) with a strong background in energy management, or an Energy Manager in Training (EMIT) to be completed within the term of employment;
a minimum of three to five (3-5) years of relevant experience with focus in energy management, climate mitigation, mechanical or electrical engineering, as well as experience in community engagement, and environmental sustainability programming;
good understanding of specifications that govern the installation and operation of mechanical/electrical equipment, such as, but not limited to: ASHRAE and the Ontario Building Code;
a demonstrated working knowledge of RetScreen, Energy Star Portfolio, Energy Management Software,
a valid, unrestricted Class "G" driver's licence maintained in good standing with access to a personal vehicle; and
demonstrated working knowledge of information systems, including a working level knowledge of MS Office (Outlook, Word, Excel, PowerPoint).
What We Offer You
Salary: $54,655 - $68,286 per annum
benefits and retirement plan offered in accordance with Corporate programs and/or the applicable Collective Agreement
flexible work arrangements allowing you to manage your priorities and your time effectively.
We are an Equal Opportunity Employer
At the Town of Whitby, our values guide everything that we do. We celebrate our differences, which is why we are committed to building an inclusive and barrier-free environment for our team. If you need a specific accommodation during the recruitment process, please let us know, and we will be happy to provide. Any information received relating to accommodation will be addressed confidentially.
Acknowledgement will only be forwarded to those applicants who are invited for an interview.
Personal information provided is collected under the authority of The Municipal Act, 2001 and the Municipal Freedom of Information and Protection of Privacy Act.
Union Affiliation: CUPE Full-Time
Hours: Monday to Friday - 8:30 a.m. to 4:30 p.m.
To Apply:
Apply via our website here. 
Please indicate you saw this posting at GoodWork.ca.