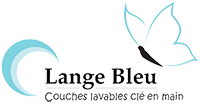 CONSEIL D'ADMINISTRATION
Titre du poste : Membre du Conseil d'Administration
Organisme : Lange Bleu
Lieu de travail : Montréal, Quebec
"Lange Bleu - couches lavables clé en main" cherche membres pour son Conseil d'Administration. Notament des gens en légal, finances et communications qui s'interessent à la reduction des déchets pour les familles et CPEs et en aider aux familles au faible revenu. Pour plus d'information, svp, écrire a info@langebleu.org .
Lange Bleu travaille à réduire à la source les déchets enfouis ou incinérés au Québec, notamment dans les secteurs de la petite enfance. Ses activités sont réalisées dans une perspective de développement durable et d'économie sociale, visant une diminution des impacts sur l'environnement et la santé humaine, une plus-value sociale et un développement économique pour les populations et les territoires touchés par son action. Ses moyens d'action sont : La sensibilisation, L'éducation, L'innovation, La conception, La gestion de projets innovants.
---
BOARD POSITIONS
Positions: Membre du Conseil d'Administration
Type: board of directors position / unpaid
Organization: Lange Bleu
Location: Montréal, Quebec
"Lange Bleu - couches lavables clé en main" seeks members for its Board of Directors. Notably people in the legal, financial and communications sectors who are interested in reducing waste for families and CPEs and helping low-income families. For more information, please write to info@langebleu.org .
Lange Bleu works to reduce buried or incinerated waste in Québec, particularly in the early childhood sectors. Its activities are carried out in a perspective of sustainable development and social economy, aiming at a reduction of the impacts on the environment and the human health, a social surplus value and an economic development for the populations and the territories affected by its action. Its means of action are: Awareness, Education, Innovation, Design, Innovative project management.
When applying, please indicate that you saw this posting at GoodWork.ca.