MARKET GARDENING / FARMING
Position: Market farmer
Organization: Hidden Trails Farm
Location: Hammond, (Ottawa east), Ontario
Housing: on-site housing available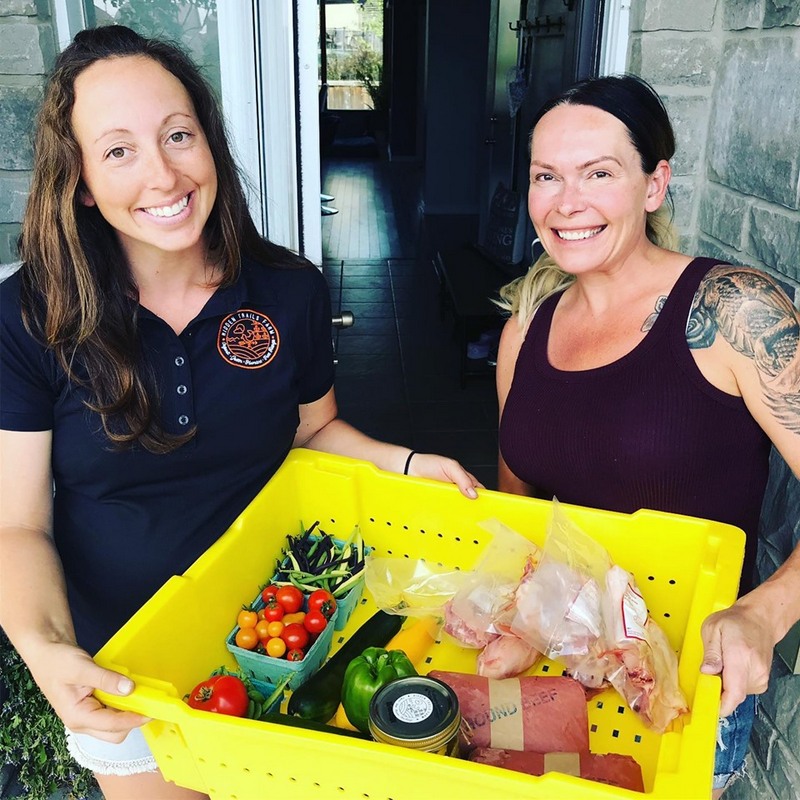 This posting is for 2020 season starting May 1st at the latest.
Our little farm is growing and in need of dedicated and energetic individual willing to work hard and have fun! We produce over 60 types of vegetables and berries as well as raising egg laying hens, meat chickens, turkeys and pigs. Non-certified organic. We make our own compost and go towards growing our animal feed. We have rain water recycling systems and a passively ventilated greenhouse.
Over 80% of the workload will be around gardening and that includes: Planning, seeding, preparing beds, weeding, harvesting and cleaning. Our farm offers door to door delivery to customers and is present in 2 farmer's markets in Ottawa. Our new market farmer will help at the market if interested.
We are looking for a candidate with a valid DL without any demerit with or without experience in farming but definitely willing to learn and work hard. Some previous exposure to power equipment is a must however (lawn mower, brush cutter, chainsaw, tractor etc). The work week is flexible and variable. We can also provide housing and access to the property's in-ground pool and trails etc.
Apply to:
ben

hiddentrailsfarm.com*
subject: Market farmer
Please indicate you saw this posting at GoodWork.ca.
*Email: The e-mail address above has been masked to prevent spam. Please copy the address or type it manually, add the @ sign, remove "mask" and any spaces.