NORTH COAST & SKEENA RIVER BC
Hiring: North Coast Cumulative Effects Field Coordinator
Organization: North Coast Skeena First Nations Stewardship Society
Location: North Coast/Lower Skeena River, BC (Local applicants are strongly preferred as regular travel to field sites and coordination with local First Nations technicians will be required) /Prince Rupert, BC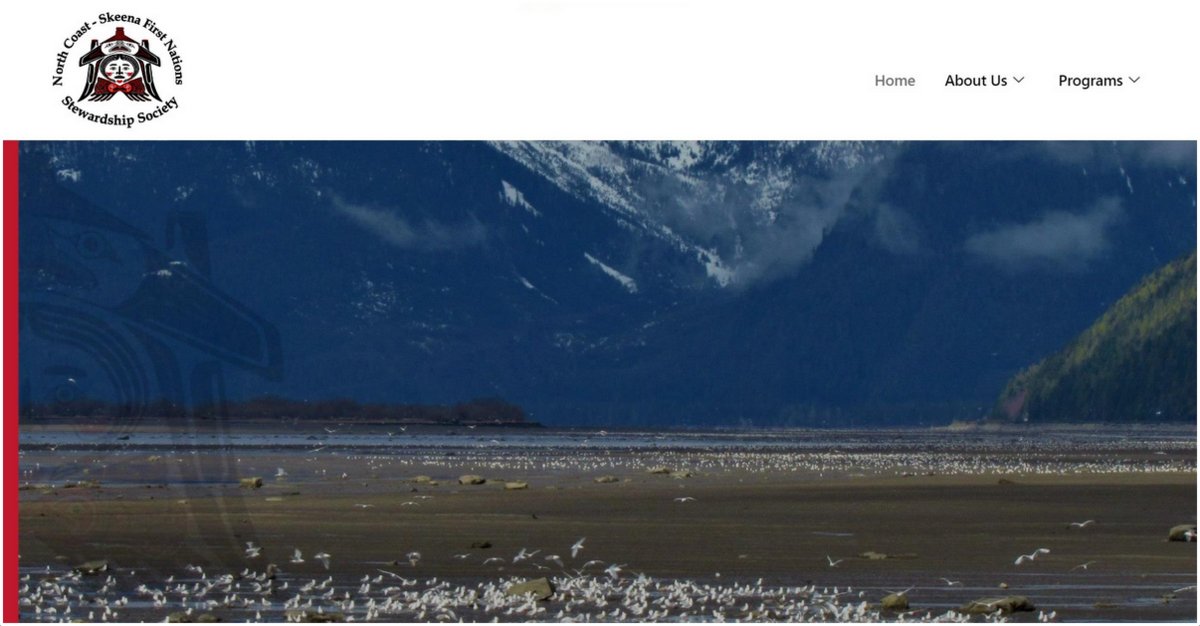 The North Coast-Skeena First Nations Stewardship Society (NCSFNSS) is a non-profit society that enables First Nations communities on the British Columbia North Coast and lower Skeena River to collaborate on projects of shared value. The current focus addresses common marine and coastal issues and processes as they relate to fisheries and cumulative effects (CE).
The integrated MaPP/ESI North Coast Cumulative Effects (NCCE) Program is seeking applications to fill a full-time Field Coordinator position to coordinate the implementation of the NCCE field monitoring program.
This work will be completed through close collaboration between the participating North Coast Nations and the Province of British Columbia from the two integrated North Coast CE initiatives under the Marine Planning Partnership (MaPP) and the Environmental Stewardship Initiative (ESI). Additional background and context can be further provided upon request.
Responsibilities:
Taking direction from the Program Director of Cumulative Effects Strategic Initiatives, the NCCE Program requires technical leadership and field coordination to support the delivery of the field monitoring program. The Field Program Coordinator is accountable to the NCCE Program technical Project Team and Strategic Management Team (North Coast Stewardship Forum - NCSF) for the completion of the major milestones and associated deliverables as they relate to the Field Program activities, including any and all of the following:
Engage with the NCCE Program Technical Project Team to generate a yearly field monitoring workplan (dates, field sites, sampling protocols, equipment, technicians) and budget (equipment expenses, field sample delivery and lab analysis costs, field technicians, travel expenses, data entry) for the NCCE Estuary and Kelp monitoring programs, and related monitoring activities. This includes:

Collaborate closely with the Data, Field and Value Leads to plan and implement tasks required under the workplan;
Work with the NCCE Program Technical Project Team to support site selection for the NCCE Estuary and Kelp, and related monitoring activities, and to confirm the selection of monitoring parameters including samples for lab analysis;
Presentation of the workplan and budget to NCCE Program Partners for approvals/endorsement, as required.

Coordinate and develop plans to enable implementation of the field program, including:

Work with the Data Science Lead and Restoration Lead to develop a yearly Field Safety Management Plan;
Submit permit applications to appropriate parties and ensure that all permits are received in a timely manner prior to the initiation of monitoring;
Support the development of contracts, including informing the Statement of Work, workplan, and budget, and coordinate specialized field contractor support as required to address capacity gaps or for provision of training opportunities to ensure completion of deliverables;
Conduct a NCCE Program Field Equipment Inventory / Checklist with the Restoration Lead, determine if additional equipment is needed and at what cost, and ensure proper maintenance and calibration of equipment on an ongoing basis;
Coordinate with Nation Partners to confirm Nation field technician capacity, vessels, and equipment in a timely manner.

Lead implementation of the field program, including:

Coordinate and lead the field monitoring sessions (in collaboration with the Data Science Lead and Restoration Lead) including kelp and eelgrass surveys, water quality sampling, UAV surveys, sediment sampling, salmon and any additional monitoring activities included in the workplan;
Provide support to the Data Science Lead, including ensuring field data are secured and entered into the North Coast Data Management System, Quality Assurance / Quality Control (QA/QC), including ensuring that hard copy field forms are complete at the end of each field day;
Coordinate and lead pre- and post-field day debriefings with technicians and training opportunities to support technician capacity and Field Program deliverables;
Coordinate with relevant laboratories for the delivery and analysis of field samples.

Track implementation activities to support invoicing and reporting, including:

Maintain records of Nation field technician participation and associated costs during in-field monitoring to support development of, and receiving of invoices;
Liaise with NCCE Program Partner First Nations to collect invoices for field and data entry technicians and coordinate with the NCCE Program Project Managers to arrange payments;
Develop reports regarding pre and post implementation debriefs to track and improve the program;
Work with the Data Science Lead and Restoration Lead to develop a yearly Field Program Report.

Ensure engagement and reporting with Program Partners to support the field program, including:

Lead or support engagement with NCCE Program Partner First Nations, non-Partner First Nations, provincial and federal staff (e.g. BC Parks, Fisheries and Oceans Canada, Prince Rupert Port Authority), and stakeholders as necessary;
Communicate on a regular basis with the NCCE Program Project Managers, including supporting quarterly and annual reporting, as required;
Participate in Project Team, Field Program Sub-Group, Tier 1 (Nation only), and Tier 2 (including Province and/or Federal governments) meetings as required;
Develop and promote partnerships, and liaise with technical staff from related initiatives to improve understanding and assessment of CE and carry out commonly defined goals;
Maintain confidentiality of sensitive data and information to ensure that the principles of OCAP are upheld.

Other related duties, as requested by the Program Director, CE Strategic Initiatives.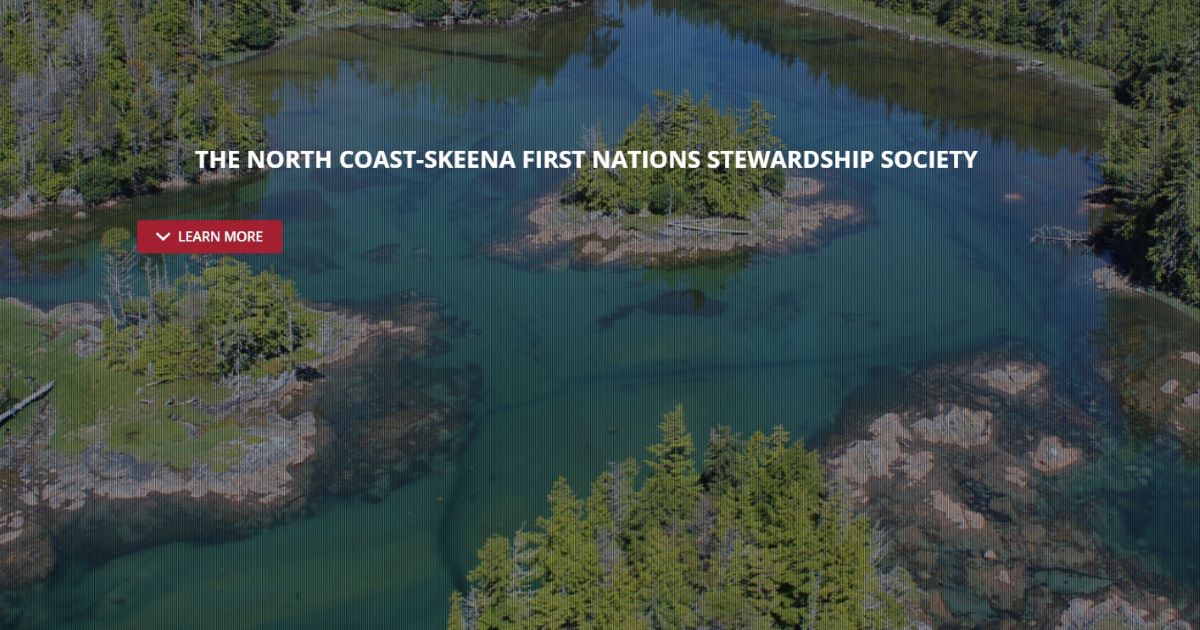 Experience and Skills Required:
Demonstrated experience designing and implementing field monitoring programs including permit acquisition and reporting, safety protocols, equipment management and data management
Extensive experience conducting field monitoring in challenging conditions in marine ecosystems
Leadership experience managing field staff with the ability to work effectively as part of a team
Ability to work independently with little supervision
Exceptional time-management and organizational skills and demonstrated ability to manage multiple projects and products with tight timelines
Flexibility and adaptability to be able to adjust accordingly to changing conditions (e.g. technician availability, weather, equipment, etc.)
Willingness to work longer workdays to support field implementation
Excellent technical and communications skills
Experience working with First Nations on collaborative initiatives is an asset
Familiarity and experience working on the BC North Coast, and with the North Coast First Nations, is of additional benefit
Must have access to a vehicle and a valid class 5 driver's license as some travel may be required
Must have valid Wilderness and Remote First Aid certification
Additional field certifications may be an asset
Education Required:
A combination of related skills and experience may be considered in lieu of:
Bachelor's or Diploma in marine ecology, field monitoring, environmental technician, or related field
Extensive experience plus certificates in environmental monitoring / monitoring technician
Participation in the Guardian Watchmen Program
Location:
Local applicants are strongly preferred as regular travel to field sites and coordination with local First Nations technicians will be required. The successful applicant will need excellent computing skills, telephone and internet access, and the ability to travel.
Salary:
This position is based on a 35-hour work week and commensurate with experience. NCSFNSS offers a competitive salary and benefits package, flexible hours, strong administrative support, and promotes a healthy work/home balance.
To Apply:
Please submit via email a three-page application which includes:
• Cover letter/statement of qualifications that outlines how you meet the qualifications;
• Resume or Curriculum Vitae;
• References.
Send by email:
RE: Field Coordinator
To: Holly Booker, Cumulative Effects (CE) Strategic Initiatives, Email: holly.booker@ncsfnss.ca
Cc: Maya Paul, Program Director, Cumulative Effects Strategic Initiatives, E-mail: maya.paul@ncsfnss.ca
Please indicate you saw this posting at GoodWork.
This position will remain open until a qualified applicant is identified. NCSFNSS thanks all interested applicants, but we will only contact those candidates selected for an interview.