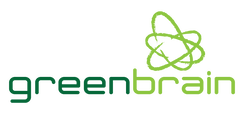 JOB POSTING
Position: Energy Advisor
Organization: Greenbrain Inc.
Location: London, Ontario
Job Summary
Greenbrain Inc. is looking for a professional, hard-working and proactive individual with outstanding customer service skills to join our team as an Energy Advisor. At Greenbrain we focus on the promotion and delivery of energy conservation and sustainability programs for local Hydro (electric) and Gas Utilities.
This role is perfect for you if you are:
A self-starter that is passionate about the environment and making our world a better place
Personable, engaging and enjoys having conversations with others
Disciplined and self-motivated with a willingness to learn
Enjoy learning about technology and passionate about the environment
An entrepreneurial mindset and drive
Looking for an opportunity to work with some of the best in the industry and build your resume
Responsibilities and Duties:
Visiting program participant homes and offices to assist in capturing data, installing energy-saving products and educating customers on the benefits of conservation
Make and receive in-bound and out-bound calls from interested customers, or schedule appointments using a specific scheduling software
Promote, answer questions and close leads at promotional events
Maintain accurate records of all data collected, using any provided software or paper-forms
Assist with data entry (if required) to assist in scheduling and completing leads
Work as part of a team to accomplish a common goal
Qualifications and Skills:
High school or equivalent, post-secondary education is an asset
1-year of experience in customer service, sales, or hospitality
Strong communication and interpersonal skills
Able to work individually as well as part of a team
Motivated and determined to succeed
Outgoing, engaging and personable personality
Clean driving record, and a G-Class License
This position is a full-time, contract role, starting immediately, with the option to extend into 2018. We are looking for someone to work 5 days a week for approximately 8 hours/day. Hours need to be flexible, and additional hours may become available based on demand.
We are looking for Energy Advisors in the following locations: London, ON.
Start date is mid-November.
Job Type: Full-Time, Contract for 5 - 6 Months
Salary: $20.00 /hour
To apply, please send your cover letter and resume to: 
careers@greenbraininc.com
When applying, please indicate that you saw this posting at GoodWork.ca.