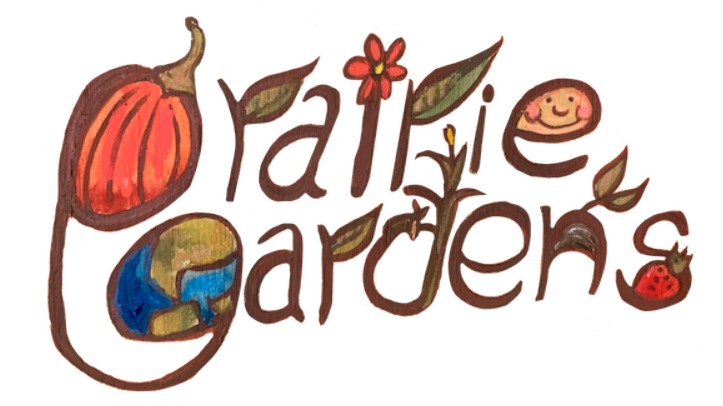 EDMONTON AREA JOBS
Do you love good veggies? Do you care about local food systems, and want to learn more about being a sustainable small family farm? Do you like working outside? Do you love pumpkins and Halloween?
If so, this is the job for you!
Positions: Market Garden - Agro-tourism Farm Hands (2)
Farm: Prairie Gardens
Location: Bon Accord, Alberta (25 mins north of Edmonton)
Housing: on-farm accom. available in the summer
Dates: June - October 2021
About Us
We grow 30 acres of market garden veggies on our 600 acre farm located in Sturgeon County, AB, near the small town of Bon Accord. We inspire our CSA families and Chef's Collaborative to explore the wonders of seasonal produce, year round at our farm. We produce gourmet quality produce for our summer, fall and winter vegetable shares (CSA), and the six restaurants we regularly supply fresh produce to year round.
We also offer agro-tourism experiences, farm tours, U-pick berries and pumpkins, a farm-to-table and tree to table workshops, farm picnics, chef-lead cooking classes, and chef's table dinners, corn and sunflower mazes here on the farm. We are building an outdoor kitchen with a wood fired brick oven, tandoori oven, and yakitori grills with recycled bricks, beams and timbers– which you will get to learn how to construct by helping us build. The operation is run by a mother – daughter team – and we love to share our experience and knowledge with you to help you grow (literally and in your personal lives)!
Our team works closely together from seed to market to bring our customers high quality, sustainably grown local vegetables. You will be part of the planting, harvesting, weeding, tractor and equipment operations, and marketing. You will help with our CSA program and our farm market - which means you will see customer's satisfaction with the veggies that you helped grow! This is a physically demanding job at times, and we encourage fast paced work, but we also think that this is part of the fun!
One of our chefs within our chef's collective recently landed a great contract for gourmet picnics at a local botanical gardens, and needs more of our produce! Yay!
We are looking for two capable, enthusiastic, and energetic people to join our team to help grow and harvest the extra heirloom tomatoes, edible flowers, and farm fresh herbs he will need for this project - with the four other young farmers and support staff already working.
Our fields are surrounded by the beautiful Sturgeon County farms, blooming canola fields and our farm forest – which we regularly see deer, moose and other wildlife. We are 2 minutes from Bon Accord and 25 minutes from Edmonton, a vibrant foodie scene, with cozy cafes, restaurants and fun local bars. We have 2 holiday trailers onsite, with a lovely fire-pit area, and a joint use laundry room as accommodation is available on site until the weather gets too cold (early - mid October).
Requirements:
Horticultural or Vegetable enthusiasum is a great asset
Physically strong
Adaptable, tourism or tour guide experience an asset
Ability to work quickly
Ability to work in extreme weather situations
Ability to maintain pace
Enthusiastic and positive attitude
Ability to work with people
Enjoy local culinary / tourism scene
Carpentry or brick layer experience an asset
Sense of humour
Previous farm experience is preferred, but we will consider candidates with experience in physical work, like tree-planting or landscaping, or tourism work like tour guiding, food services, or cooks.
Bilingualism is an asset (French, Mandarin, Spanish or other)
Tasks
Assist with planting, weeding, irrigating, harvesting, packing CSA kits and pest management. You will also take turns at running our farm market, assiting with agro-tourism experiences and providing farm tours.
Wage
$15/hour or commensurate with experience. We work an average of 40-42h/week, with two days off.
Extras
Vegetables are free. If you are flying in from across the country, we will pick you up at Edmonton International Airport. We have a staff vehicle for local transportation. Accommodation (private holiday trailers with kitchenettes) available on farm during the warm months, for small amount of rent. If you are a local - and live in the neighboring communities of Fort Saskatchewan, Morinville, Redwater, St. Albert and Edmonton, all are within a 25 km commute if you own a vehicle. You will need a driver's licence, as there is no bus service.
We offer farm educational sessions, and on farm learning is inevitable! We have experienced farmer, chefs and builders to learn from. You can learn about best harvest and postharvest handling practices, cooking if a wood-fired oven, crop-planning, pest management, fertility and irrigation methods and more.
We do like to keep employees on board from year to year, if all parties feel comfortable, so long term employment is a possibility.
To Apply:
Email your resume and cover letter to: tam@prairiegardens.org 
Please indicate you saw this posting at GoodWork.ca.