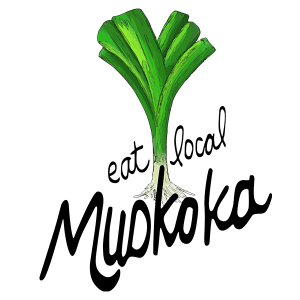 ORGANIC VEGGIE FARMING
Position: Organic Vegetable Farm Internship
Terms: $16-18/hr, 6 mth contract, 35 hr/wk, May-October / flexible
Farm: Eat Local Muskoka
Location: near Fenelon Falls and Lindsay, Kawartha Lakes, Ontario
Are you an enthusiastic, physically strong person? Do you love good food? Do you care about the environment? Do you like working outside? If so, this is the job for you!
We are seeking 2 full time employee to join our crew for the 2022 season working with 4 other young farmers!
Eat Local Muskoka is a farmers' co-operative working with eight organic vegetable farmers in Muskoka and Kawartha Lakes. Our goal is to improve our local food system while inspiring our customers to explore the wonders of seasonal produce.
Now in our seventh year of operations, we're looking for staff to assist with growing, harvesting and distributing for our CSA (Community Supported Agriculture) program. Since building relationships with the people we feed is really important to us, most of our produce is sold through our CSA, supplemented by some local restaurant, farm gate & retail sales. We operate our home farm on a beautiful 100 acre off-grid property near Fenelon Falls. Here we have 2 acres of intensive 'Market Garden' vegetable production and strawberries. We have 2 seedling greenhouses and 3 high tunnels. We work with draft horses and a BCS tractor to compliment the hand tools and physical labour needed to grow high quality, organic produce.
Requirements
We're able to train for farm specific skills, and are focused on personal development, and building a sustinable team with room to grow!
Must have quick hands, positive attitude, strong observation skills and ability to see tasks through start to finish. Experience with market garden tools & BCS tractors are valuable assets. Expect the work to be physically and mentally demanding, with long hours outdoors in all weather. Strong back and knees are essential as the work involves plenty of lifting, bending, crouching and kneeling. Most tasks require quality work at a quick pace, often under pressure.
Responsibilities include:
Planting, weeding, harvesting and washing/packing vegetables
lift and carry 40-50lb bins regularly
pest control & irrigation
greenhouse and high tunnel work
possible BCS tractor work if appropriate
CSA packing, distribution, and delivery
Hours & Remuneration
We work Mon-Fri, typically 8am-4pm. Occasional evening and weekend work for chores and special events.
Full Time Field Worker: $16-18/hr, 6 mth contract for 35 hr/wk May - October, depending on availability
Extras: 1 wk unpaid holidays, 1 paid off-farm learning days for professional development, and plenty of vegetables for personal consumption. As this is a paid position, we do not offer official education, but on-farm learning is inevitable and we have a network of experienced farmers to learn from. We'll help you become a successful new farmer, providing you with more than just growing food skills but learning all it takes to run your own business along with having fun doing it! There is an extensive library of books to learn more in the off hours if you choose.
Although not required, we would love to find candidates who are interested in working with us for multiple seasons.
To Apply
Send resume and letter outlining your relevant work and farming experiences, as well as your motivations for working with us to:
info@eatlocalmuskoka.ca
(Only Canadian citizens/permanent residents or those with legal Canadian work permits will be considered.)
Housing/Transportation
Please note: We are a 10-20 minute drive from Fenelon Falls and Lindsay.
Please indicate you saw this posting at GoodWork.ca.