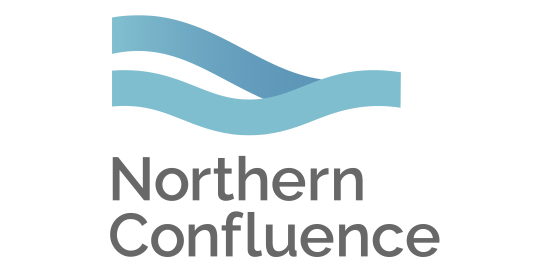 BC JOBS & SUMMER JOBS
Position: Summer Communications Specialist
Type: age 30 & under / summer
Organization: Northern Confluence Initiative
Location: Smithers / Northwest BC
The Northern Confluence Initiative is a small project based out of Wet'suwet'en territory in Smithers that is dedicated to conserving the salmon watersheds that sustain our communities, economies and shared futures. We focus on solutions.
We work in networks and collaborations. We focus on supporting improved land use decision-making through Indigenous-led initiatives and governance, and better provincial and federal laws and policies.
We are interested in hiring a youth who will help amplify stories and positive initiatives happening around B.C.'s northwest.
Job Title: Communications Specialist
Location: Smithers or Virtual from BC's northwest
The Northern Confluence Initiative is looking for a Communications Specialist to:
Research and develop story opportunities from the northwest, in particular positive land-management and conservation-based initiatives;
outreach to Indigenous and local leaders at the heart of these initiatives for interviews;
assist with podcast creation (interviews, sound recording and editing, transcripts, etc);
capture sounds and images of the region;
assist in developing and executing digital communications materials including website content creation, and social media;
collaborate with network partners on communications and story ideas;
administrative duties and other project-related tasks as required.
While there will be some mentorship and training opportunities with this position, we are looking for someone with the following skills and qualifications:
ability to work independently and collaboratively
an interest in communications and story telling
experience recording sounds or editing audio files would be an asset
comfort level outreaching to others
an interest in land-use issues and knowledge of the northwest
familiarity with Indigenous cultures
This position is funded in part by Canada Summer Jobs programs. In order to apply, you must be:
between 15 and 30 years of age
legally entitled to work in Canada.
Please email a cover letter and resume to nikki@northernconfluence.ca, ideally by June 27th. Your cover letter should outline your relevant experience specific to this position, and explain why it interests you. Preference will be given to Indigenous applicants.
Please indicate you saw this posting at GoodWork.
This position will be for 30 hours/week employment at $20/hr, for 8 weeks. Preferred start date is July 4th.
MakeWay is a national charity and public foundation with a goal to enable nature and communities to thrive together. Northern Confluence is a project on MakeWay's Shared Platform and the selected candidate will be an employee of MakeWay. MakeWay is strongly committed to creating a diverse workplace environment and we welcome and encourage applications from the communities we serve. We are proud to be an equal opportunity employer.