LAND TRUSTS & STEWARDSHIP
Position: Land Trust Operations & Stewardship Coordinator
Organization: Northumberland Land Trust
Location: Hybrid, with remote work from home and requires visiting properties in Northumberland County, Ontario
Northumberland Land Trust (NLT) is a non-profit charity based in Northumberland County, which acquires and manages nature reserves (currently 13) located throughout the County. See nltrust.ca for more details.
NLT is looking for an individual to start work, full time, on or about January, 15, 2024, on an initial one year contract. There is a possibility of extending this one year contract.
The position requires self-initiative and an enjoyment of working with publicly minded volunteers who love nature and want to protect our natural environment. The position includes management responsibilities and you will report directly to the President. The full scope of the position is open to negotiation and dependent upon your experience and education. Post secondary education or experience in non-profit business management and/or natural resources/conservation management would be important assets.
You should be prepared to work remotely from a home office and travel to attend volunteer and Board meetings, the later of which are currently held in the Grafton area located just east of Cobourg. You will also be required, from time to time, to visit our nature reserves, which are located between Port Hope in the west, Brighton in the east and Campbellford in the north.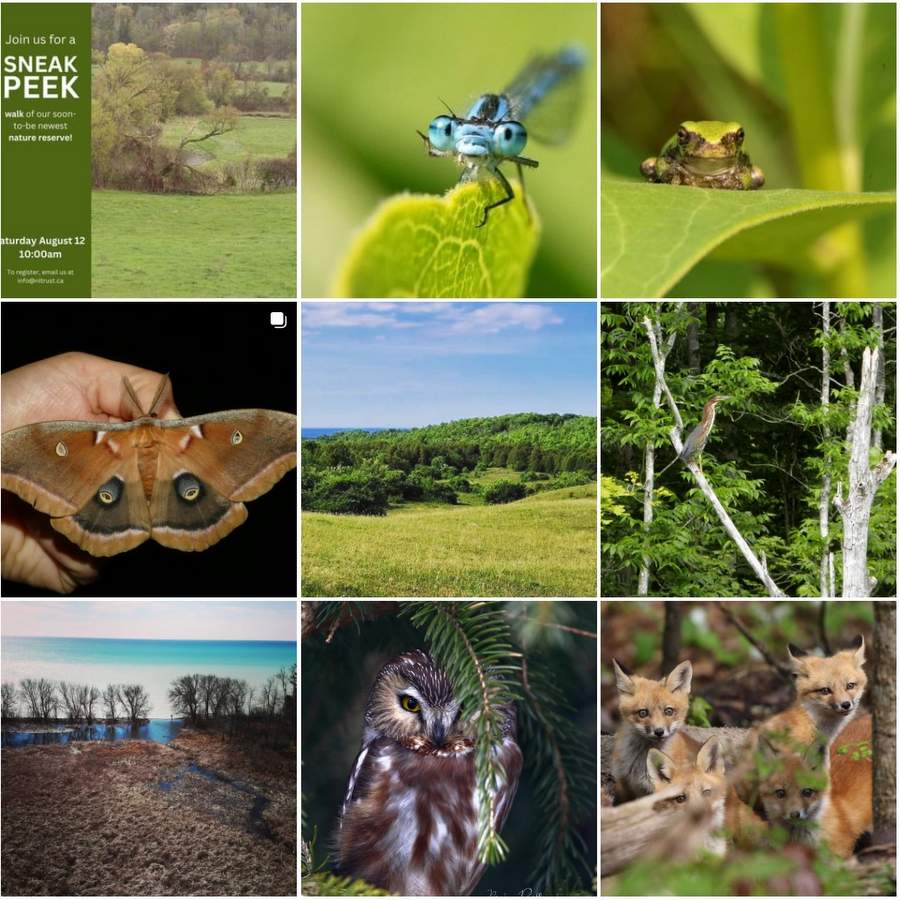 The expected number of hours a week is 40, generally five days a week (occasional weekends), on a flexible basis. The following lists the key requirements of the position, recognizing that you and the organization must prioritize your work activities within your available time:
Fundraising and Public Communications

Lead fundraising efforts, including cultivating donor relationships, seeking grant opportunities and developing annual campaign efforts.
Maintain the donor management system to ensure up-to-date donor information and donation data.
Create and/or support the development of content for various communication channels, including website, social media, newsletters, press releases, and fundraising appeals.
Support ongoing website development and updates
Work with the social media volunteer to ensure that all platforms are being actively managed and updated with new events, news and other content.

Grant Writing

Seek out funding opportunities to support ongoing and new projects and complete institutional grant applications
Track and monitor grant projects and ensure reporting is completed on time and up to standards.

Organizational Management and Governance Support o Provide support to volunteers.

Support NLT executive with organizational financial management and budgeting.
Collaborate with the board of directors, supporting their efforts in strategic planning, policy development and governance.
Provide monthly reports to Board of Directors on work activities.

Land Acquisition and Stewardship o Support land acquisition and stewardship committees as required.

Implement work plans and ensure all work and projects are being carried out on time and within budget.
Respond to inquiries about potential land donations and prepare preliminary reports to the board for consideration. This may include completing background work such as municipal planning considerations, creating natural heritage maps, boundary maps, baseline biological review etc.
Coordinate severance applications and related legal work for donation transfers
Coordinate Ecological Gift appraisals and ecological sensitivity assessments
Support stewardship volunteers and contractors in relation to work carried out on the nature reserves, as determined by the Stewardship Committee or President, including budgeting and financial management.
Track annual applications for property tax exemptions (eg. Conservation Land Tax Incentive Program) and renew/submit applications as required.
Salary range: $50,000 - $60,000
For more information and to submit your resume with a letter of interest detailing your relevant qualifications and experience, please contact Rob Kennedy by emailing rob.kennedy@nltrust.ca  Please indicate you saw this posting at GoodWork.
Applications are requested by no later than Thursday, November 30, 2023 at 12:00 PM (noon). Please note that eligible applications will be considered for immediate interview upon receipt. We thank all who apply, but only candidates chosen for interviews will be contacted.