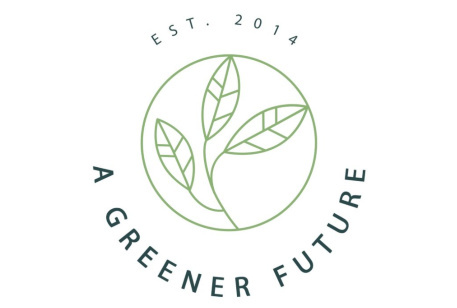 JOBS & SUMMER JOBS
Role Title: Program Assistant
Type: age 30 & under / summer
Organization: A Greener Future
Location: Remote and on-site work in Kingston, Ontario. Occasionally in other parts of the province.
Wage: $18.50/hour + 4% vacation pay
Start Date: April 24, 2023
Duration: 19-week contract (ends Sept 1)
Hours: 35 hours per week
Application Deadline: April 1, 2023
Contract: This opportunity is sponsored by Canadian Summer Jobs. Candidates must be between the age of 15 and 30 and be legally entitled to work in Canada. The selected candidate must have a valid driver's license and reliable access to a vehicle to travel between cleanup sites (travel costs will be reimbursed).
Overview: The cleanup season is just around the corner. We're looking for a Program Assistant located in Kingston to help us with volunteer management, event coordination, and logistics that come along with running our Love Your Lakes program.
Responsibilities:
Event Assistance
Assist in organizing and facilitating litter cleanups through A Greener Future's Love Your Lakes program
Recruit volunteers from the local community
Provide training to volunteers prior to or at events
Ensure that all required equipment is available to facilitate cleanups (gloves, bags, pickers, etc.)
Assist with sign-up/registration for volunteers or attendees interested in participating in a cleanup
Collect and manage data at cleanup events
Welcome volunteers, explain duties/goals, receive feedback, and thank volunteers
Educate volunteers about the connection between waste, environmental health, and climate change
Ensure volunteer safety, usage of PPE, and enforce any pandemic restrictions
Capture photos and videos at events
Administration
Keep a journal of daily tasks and fill out a timesheet
Various administrative tasks including answering emails and phone calls, keeping track of expenses, and attending meetings
Work closely with the team to meet goals and complete time-sensitive tasks
Data entry related to volunteer information and litter cleanup events
Aid in maintaining a respectful, inclusive and collaborative online and in-person workplace
We're looking for someone who…
Has an education or lived experience in program/project co-ordination, environmental sciences, or a related field
Is adaptable, communicative, thinks on their feet, and has great interpersonal skills
Enjoys working with people and bringing communities together for a cause
Has great presentation skills and can entertain a group of volunteers
Is able to communicate effectively with audiences of all ages, personalities and learning abilities
Has strong time management and organizational skills
Is self-motivated and enthusiastic about taking on responsibility
Has some experience with social media and an eye for phone-photography - the selected candidate will be responsible for taking photos and videos at events and coordinating with the Communications team to tell impact stories
Has reliable access to a vehicle and is willing to travel to sites to facilitate litter cleanups
Has a willingness to use tools including Slack, monday.com, and GSuite for project management and communications
Is passionate about keeping our local environments healthy and clean
Work Conditions
This job requires the ability to stand, walk, and be on your feet for extended periods of time
Must be able to lift at least 30 lbs
There will be exposure to variable weather conditions
Some work from home and some at nearby beaches, parks, and trails
Must have a home office with computer and reliable internet
Flexibility and availability in schedule are necessary
To Apply:
Please apply through our website at https://www.agreenerfuture.ca/job-postings/program-assistant-kingston. Please indicate you saw this posting at GoodWork.
Interviews will be held via Zoom.