Vegetable Farm Workers
Position: Vegetable Farm Worker – Planting/harvesting/packing
Organization: Patchwork Gardens
Location: Battersea, 20min North of Kingston
Patchwork Gardens is a 24-acre certified organic vegetable, growing the highest quality produce for local Kingston area grocers, CSA and restaurants.
Terms of Employment:
Wage: $14
Full-time — Monday to Friday 8-5, May to November
Part-time — Possible part-time positions available.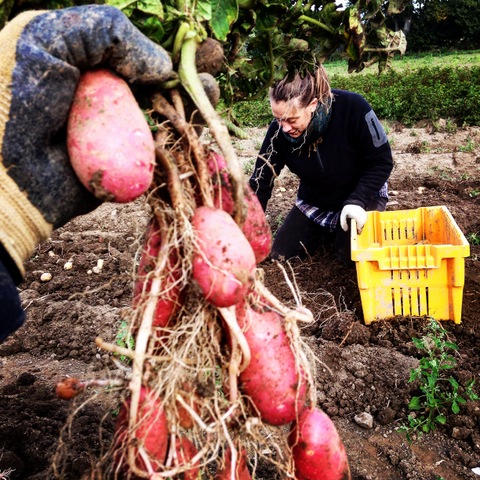 Patchwork Gardens is seeking persons who are excited about being apart of a local organic food scene. Successful applicants should view themselves as self-motivated, generally have a positive attitude, interested in good food, physically fit and are able to lift and carry 40+lbs, prepared to work in all weather conditions, and work well with others in a team environment.
At Patchwork Gardens the successful candidate will learn how a local, organic vegetable farm operates. Responsibilities would include harvesting, seeding, planting, packing vegetables and other farm related activities.
Working at Patchwork you will need: protective sun clothing, rain gear, transportation to and from farm (car-pooling may be possible)
To apply:
Apply with Resume, cover letter and 2 references to:
The cover letter should include why you are interested in working at Patchwork Gardens.
Please include what relevant skills, experiences , passions you have and what draws you to this kind of work. What interests, sports, and/or activities do you pursue? Where do you see yourself heading in the future?
If you have questions before you apply, please send us an email and ask away.
When applying, please indicate that you saw this posting at GoodWork.ca.