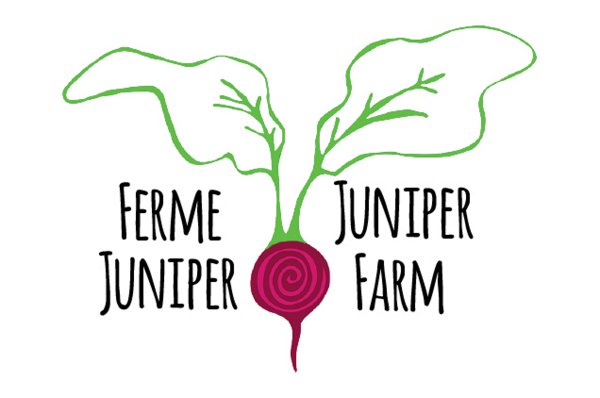 JOB POSTING
Position: Delivery Driver for an ORGANIC Veggie Farm
Organization: Ferme Juniper Farm
Location: near Wakefield, Quebec (30 mins north of Ottawa-Gatineau)
We have had a change in staffing and are looking for a delivery driver to start IMMEDIATELY!
Juniper Farm is a certified organic vegetable farm in Wakefield QC. We sell our veggies to through a subscription box program, to restaurants and retailers and at our onsite farm store. We need a driver to help us deliver our food boxes to designated drop spots throughout Chelsea, Cantley, Gatineau, and Ottawa. We also need you to deliver our sauerkraut and our veggies to retailers and restaurants in the Ottawa/Gatineau region.
We are looking for someone who can drive a cube truck in the city and countryside with confidence, be able to hop in and out of the truck, lifting many boxes of veggies (sometimes heavy, sometimes not) and taking them into garages, kitchens and storage rooms around the area. Interacting with our clients in a friendly and polite manner.
Compensation is $15.00/hr
Required Hours (negotiable)
Tuesdays - every other or every third Tuesday from 11am - 7pm
Wednesdays - from 11am - 5pm (approx)
Thursdays - from 11am - 5pm (approx)
Fridays - from 11am - 8pm (approx)
Please contact Alex immediately at 819-230-8347 or email fermejuniper@yahoo.ca
When applying, please indicate that you saw this posting at GoodWork.ca.