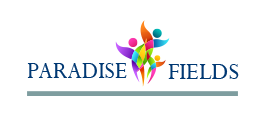 JOB POSTING
Position: Orchard Assistant
Type: full time, seasonal
Organization: Paradise Fields
Location: Hamilton / near Albion Falls & Binbrook, Ontario (accessible by bus & bicycle, see below)
We are seeking 2 people immediately to join our orchard crew. We offer a unique opportunity to shape a new farm as it begins. There will be many learning opportunities through the season as we grow and possibly year-round employment for the right candidate.
About us:
At Paradise Fields our goal is to grow the best produce available, focusing on soil as the foundation of healthy food and healthy communities. The farm is situated on 65 acres near Hamilton, Ontario and is completing the process of transitioning into Organic production. We employ a diversity of tactics and programs to foster healthy soils that grow nutrient dense produce. We are a new farm that is still in the establishment phase which began in 2016.
Last year we cultivated a 1.5 acre intensive market garden, 2 acres of row crops storage vegetables and planted 4 acres of apple trees comprised of over 50 heritage and commercial varieties. We serve the local community via our on-farm market and wholesale to restaurants and food banks. We grow cover crops, like clover, nettles and comfrey, which are harvested for mulch, compost and fertilizer used in our agro-ecology based nutrient management program. This year we expanded our orchards to include pears, asian pears, plums, plumcots, and planted trial plots of Hardy Kiwi, Seabuckthorn and Haskap.
Responsibilities:
Aiding the Orchard Manager with daily tasks
Orchard floor management (weeding, spreading mulch and soil amendments, planting wildflowers, creating pollinator habitat)
Assist with the Organic IPM (Integrated Pest Management) program
Training, tying, pruning and harvesting
Safe operation of power tools, chainsaws, and wood chippers
Work well in a collaborative environment
Being respectful of yourself, others and the land
Have excellent communication skills
Prior experience with commercial farming, organic gardening, or machine operation will be considered an asset but all necessary training will be provided. Applicants must be willing and able to work long hours in all weather conditions and stand/walk for extended periods, and lift up to 30Kg.
Accommodation:
No one lives at the farm permanently and accommodation is NOT available on-site. The farm is part of the Greenbelt and very close to the urban edge of Hamilton, ON. Local bus routes stop 3km from the property which translates to a 10-minute bicycle ride and pickups from the bus could be available. In rural situations a personal vehicle makes transport much simpler and we do consider it an asset but not a necessity.
Schedule:
A basic work week is Monday to Friday, 8:00 a.m. to 5 p.m., with allowances for longer and shorter days based on weather and workload that are common at any farm. There will be more indoor tasks as the year progresses. Staff may arrange to work some Sundays if they choose.
Term:
The position commences immediately and concludes in November. There will be a standard 3-month probationary period. As the farms' buildings are completed and the season wanes there will be room for discussion about winter employment opportunities. We have many projects in the pipeline and are looking for motivated folks to join our team.
Compensation:
$15 / Hour. We offer the opportunity to become a part of a farm in its early years and learn with the business as it grows.
How to apply:
Please forward your CV/resumé to:
info@paradisefields.ca
Only short-listed applicants will be contacted.
Thank you for your interest!
Applicants must be legally entitled to work in Canada.
When applying, please indicate that you saw this posting at GoodWork.ca.