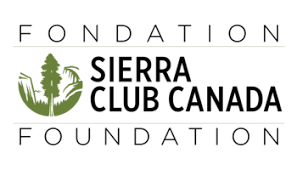 JOB POSTING
Position: Prairie Chapter Coordinator
Eligibility: age 30 or younger (due to grant requirements)
Organization: Sierra Club Canada Foundation
Location: Alberta, Saskatchewan or Manitoba
Sierra Club Canada Foundation and its Mission
Sierra Club Canada Foundation (SCCF) is a Canada Revenue Agency registered charity whose mission is to advance the preservation and protection of the natural environment in Canada and across the globe. We are unique in the environmental movement because we enable average citizens to organize activities that improve our local, national, and global environments.
About Prairie Chapter
The Prairie Chapter of SCCF has a strong focus on urban environmental issues, conservation of natural areas, watershed protection, and enjoyment of nature. Its strengths are active community leadership in environmental issues including urban biodiversity, equitable access to nature, outdoor and environmental education, parks and protected areas, environmental impact assessment, governance and regulation, and responsible resource extraction.
Terms of Employment
F/T Term Position,
Wages: $18 to $22 per hour, depending on experience & qualifications
Hours: 30 hrs per week
Location: Applicants must reside within the SCCF Prairie Chapter region - Alberta, Saskatchewan, or Manitoba.
Term: Beginning as soon as possible. Six-month contract ensured, potential possibility of extension
To Apply
Submit your CV or resume and a cover letter as a single document via email to HR@sierraclub.ca by December 9, 2018 midnight (MT).
Job Description
We are looking of an outgoing, energetic, and strategic individual to increase volunteer participation and engagement in our Prairie Chapter. The successful candidate will understand the principles of grassroots organizing, be capable of dealing with diverse constituents, and committed to meeting targets for the project.
Tasks will include:
Design and implementation of volunteer engagement strategies and protocols.

Coordination and leadership for participation in public events.

On-boarding of volunteers and volunteer education support.

Volunteer stewardship, including supporting and enhancing existing volunteer initiatives.

Engaging in equity, justice and diversity training initiatives and incorporating them in all aspects of tasks.

Social media and traditional media outreach.

Fundraising and financial reporting responsibilities.

Identification and planning of programs, program execution, and reporting.

Position reports to SCCF national directors.

Travel will be required for this position.
Qualifications:
Must be age 30 or younger to meet the required qualification for grant support;

Minimum of five years experience in volunteer leadership;

Bachelor's degree required and Master's degree preferred, in fields of humanities, natural sciences, education, law, or other fields with interests such as environment, sustainability, parks, recreation, government, and voluntary sectors, etc.;

Training &/or commiserate experience in diversity equity and inclusion;

Event organization and management skills;

Demonstrated responsibility, judgement, work ethic, and abilities to work in groups or alone;

Strong writing, verbal, and listening skills for exemplary communication;

English language required with second language an asset;

Basic First Aid certification an asset;

Class 5 Driver's Licence desirable for travel;

Customer Relations Management / digital campaign / management experience an asset.
SCCF is committed to equity and respect for all peoples and persons in all of our work. Diverse candidates and qualifications are welcomed. We will accommodate disabilities during recruitment and assessment processes.
When applying, please indicate that you saw this posting at GoodWork.ca.