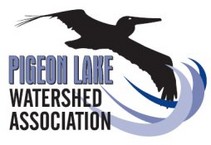 JOB POSTING
Position: PLWA Executive Director
Organization: Pigeon Lake Watershed Association
Location: Pigeon Lake, Alberta
The PLWA is seeking a proven leader for the role of Executive Director to lead our progressive charitable, membership organization. The PLWA works closely with the watershed residents, lake leaders and governments to bring about the changes needed to enhance, preserve and protect the lake and its watershed for current and future generations. Pigeon Lake is the largest central Alberta lake. While still a wonderful lake, its history of land use has sped up the eutrophication of the lake and annual algal blooms occur. The PLWA is a recognized leader in developing and implementing best watershed practices and now requires a position dedicated Executive Director. We seek grants and contributions to forge ahead on critical on-the-ground actions for the health of the watershed.
The Position: The Executive Director's job is to manage and deliver the PLWAs work and all that entails. The PLWA has taken on the role and responsibility to implement of much of the land and shore work from the Pigeon Lake Watershed Management Plan, working with the PLWMP Steering Committee, the PLWA Executive Committee and reporting to the PLWA Board. With limited support from the PLWA board, and a Treasurer and bookkeeper who are both CAs. The Executive Director will seek resources (funding, partnerships, staff and volunteers) to deliver on as much as is possible within the capacity that this person can create. This position should interest people looking to combine ecology and social systems focusing on water resources.
Position Type: Full time during the spring and summer. Open to negotiating the off-season hours as less days per week or extended holidays.
Salary Range: $50K - $60K annual compensation plus expenses depending on qualifications, experience and hours.
Location: Pigeon Lake - about one hour south west of Edmonton. Candidate is required to live at Pigeon Lake for periods of time during the summer. Meetings occur throughout the year, many in Edmonton.
The Successful Candidate: As the successful candidate, you are a quick learner with a track record of results by working well both independently and effectively with a full range of urban and rural community members, volunteers, governments, healthy lake partners and experts. Your background enables you to run the day-to-day operations and projects, as well as, providing effective related communications and community engagement. You have fund development skills. You are passionate about lakes and able to engage and inspire people to want to learn more about being healthy lake stewards: the privilege and responsibilities of living by water. You will become the face of the PLWA, representing the PLWA at conferences and meetings throughout the year.
Candidate Skill Sets include:
Strong interpersonal attributes, able to establish and maintain effective relationships.
Strong organizational and administrative abilities, able to balance numerous activities
Communications: Strong written and verbal communication skills
Critical and creative thinking: Proven ability to analyze issues and sustain effective recommendations.
Strong leadership skills, able to chair meetings, give direction, delegate tasks and work cooperatively with Committee members and watershed stakeholders
Demonstrated computer skills including word, excel, data base, presentations and website
Budgeting / fiscal management and a track record of effective grant writing.
A foundation of water quality / lake and/or ecology experience / knowledge.
Attributes include:

Passionate about Pigeon Lake and it's watershed
Self-starter, able to work with little supervision yet adheres to board policy and direction
Flexible schedule, able to attend meetings at odd times and locations
Able to provide and drive a motor vehicle
Experience Encouraged in:

Living by water / Ecology / water quality
Leading Change
Recreational lake experience
Stewardship organization and/or a not-for-profit a definite asset as would an understanding of municipal government
Some achievement in a complex organization or environment
Recruiting and managing staff and volunteers
Project Management
Pigeon Lake
Please e-mail your resume and covering letter to:
plwainfo

gmail.com*
When applying, please indicate that you saw this posting at GoodWork.ca.
*Email: The e-mail address above has been masked to prevent spam. Please copy the address or type it manually, add the @ sign, remove "mask" and any spaces.

Note: This posting is provided on an "As Is" basis and for general informational purposes only. People and Planet (also known as "GoodWork") is not responsible for the content, accuracy, timeliness, completeness, legality, reliability, quality or suitability of this posting. We do not screen or endorse the organizations or individuals involved. If you decide to accept an offer of employment, volunteering or any other arrangement, you do so at your own risk and it is your responsibility to take all protective measures to guard against injury, abuse, non-payment or any other loss. Please read our full Terms & Conditions.