EMPLOYMENT OPPORTUNITY
Position: General manager
Organization: OpenConcept Consulting Inc.
Location: Ottawa, Ontario
About OpenConcept Consulting Inc.
At OpenConcept we believe in using the internet as a force for good. We work to demonstrate that great things are possible with effective online collaboration. The team at OpenConcept is part of a global community of open source software developers, a community we actively engage with and support. We are also engaged in spearheading initiatives in Drupal, working to see that it is easier for our clients to have secure, accessible, responsive and interactive websites.
Our team of talented, fun and community-minded individuals develops web tools for social change, and has great experience working with a range of clients. We have worked effectively with small nonprofits, national unions, businesses and large government departments. Working in Ottawa, we have considerable experience building fully bilingual websites.
OpenConcept is a Certified B Corporation (B Corp) as well as a member of Carbon 613. We are working to be a fully carbon neutral business. We are a "not-only-for-profit" company and are committed to improving lives of people and fostering sustainability, and we encourage other businesses to do so too.
OpenConcept strives to deliver high caliber customized web solutions. All of the programming done by OpenConcept is licensed under an open license. This allows users the freedom to use, modify and distribute the software. We believe in the Open Web and are working to help achieve an inclusive, citizen controlled internet.
We are conscious of the fact that the tech community is dominated by white able-bodied men and we are keen to see this change. We support organizations like Ladies Learning Code and work to make it easier for organizations to have accessible workplaces.
For more information, please visit our website at https://openconcept.ca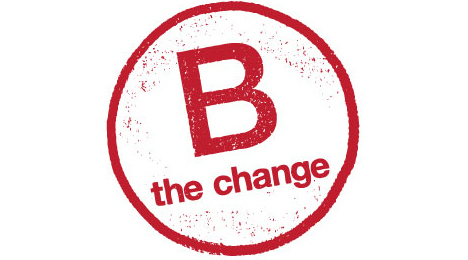 Working @ OpenConcept
Our casual/laid-back office is in an older house in Chinatown with lots of natural light, easy access to transit, and great restaurants. We value community and pay for a shared lunch everyday so you can get to know your co-workers.
Our work schedule is flexible because we value work/life balance. We have core work hours from 10:00 to 3:30. Some people come in as early as 8:00 and some come in later and stay until 6:00. If you want to work from home on occasion, that's fine too.
We have a buy your own computer, a health plan and cover some costs of courses and conferences to help you grow your skill set.
Position Responsibilities
OpenConcept is seeking a General Manager who is passionate about community, collaboration and business as a force for good. The General Manager needs to have experience in software development and most importantly understand how to effectively organize a small business.
The General Manager will work closely with the President of OpenConcept. Together, they will be responsible for the business' vision and strategic direction.The General Manager will be responsible for human resources, overseeing project management and engaging with our bookkeeper.
The General Manager will be expected to provide leadership in business operations:
Manage a small team of full-time staff and contractors. This includes managing performance and ensuring staff are empowered to do their work;

Together with the President, hire staff and ensure that the right people are in place to meet short, medium and long-term priorities. Ensuring the human resources are aligned with future strategic objectives and continually growing to meet the organizationès needs;

Develop and maintain human resource policies, including incentive structures. Ensure HR policies and practices are being adhered to;

Support the work of the Project Manager and provide direction and oversight;

Contribute towards business development and management of ongoing contracts;

Develop and execute a strategic operations plan;

Ensure that the various parts of the organization are working in a unified way towards a common goal;

Ensure that deliverables are met and provided on time for clients;
Establish, improve and maintain cost-effective operations in compliance with federal, provincial and local laws and organizational bylaws;

Ensure new or existing processes are adhered to in order to ensure smooth execution in a fast-moving environment;

Provide oversight and support to those responsible for financial management and payroll.
Qualifications:
A demonstrated passion for the principles and values driving OpenConcept;

3+ years of experience leading a team;

Demonstrated ability to develop and maintain productive working relationships with clients and staff;

Excellent English, verbal and written;

Excellent organizational and interpersonal skills;

Creative thinker with demonstrated initiative;

Experience managing resources (both financial and human);

Experience managing program delivery and business operations;

Experience managing projects and/or large events;

Experience in the tech sector;

Experience working with agile teams;

Attention to detail and ability to work under pressure;

Effectively communicate with technical people and simplify the messaging to clients.
OpenConcept is a small business, but with a huge potential. We are will negotiate compensation based on experience.
All applicants should describe how they see themselves fitting in with the values of OpenConcept. What attracts to to working for a B Corp? What is your experience leading technical teams? How have you tried to make your community or your world better?
Expressions of interest should be sent to careers@openconcept.ca
subject: General Manager Position
body: I am attaching a PDF or EPUB with my cover letter and resume.
along with cover letter and CV by March 4th. Please ensure all submissions are in either PDF or EPUB formats.
When applying, please indicate that you saw this posting at GoodWork.ca.

Note: This posting is provided on an "As Is" basis and for general informational purposes only. People and Planet (also known as "GoodWork") is not responsible for the content, accuracy, timeliness, completeness, legality, reliability, quality or suitability of this posting. We do not screen or endorse the organizations or individuals involved. If you decide to accept an offer of employment, volunteering or any other arrangement, you do so at your own risk and it is your responsibility to take all protective measures to guard against injury, abuse, non-payment or any other loss. Please read our full Terms & Conditions.