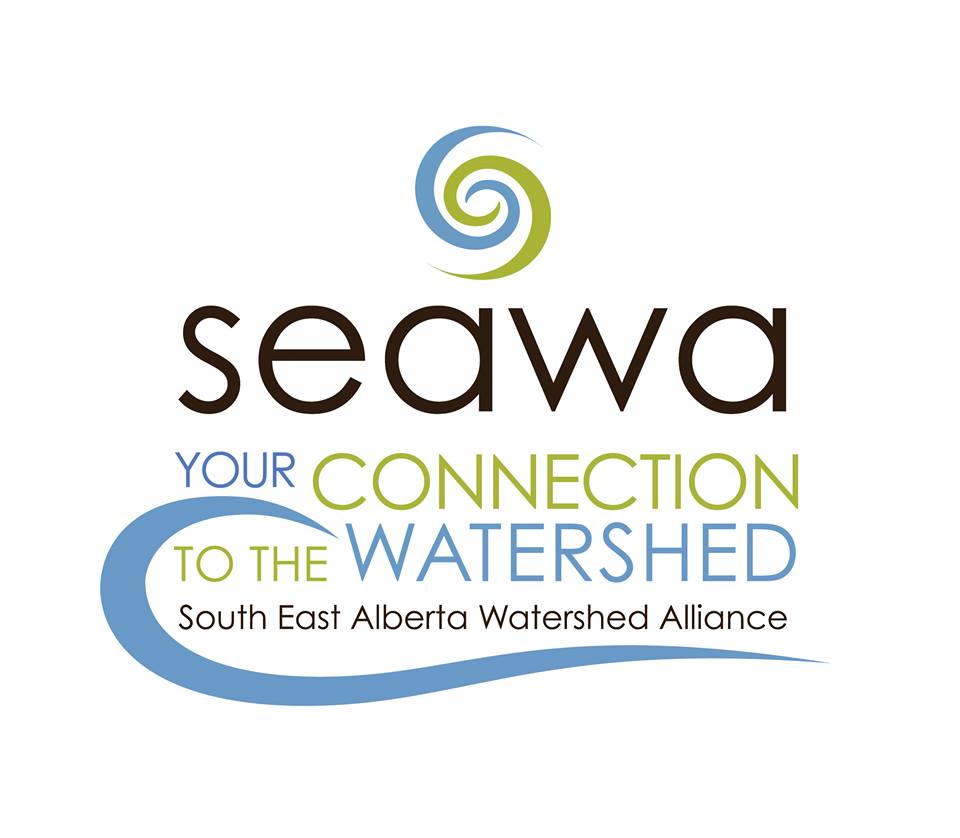 JOB POSTING
SEAWA is Hiring!
Position: Restoration Intern
Type: full-time position for new or recent grad (see below)
Organization: South East Alberta Watershed Alliance
Location: Medicine Hat, Alberta
The South East Alberta Watershed Alliance (SEAWA), is a collaborative, multi-stakeholder, not-for-profit society that serves as a Watershed Planning and Advisory Council (WPAC) for the South Saskatchewan River Sub-Basin within Alberta, and Pakowki Lake watershed. Both watersheds comprise the SEAWA watershed. SEAWA's work is guided by: Water for Life – Alberta's Strategy for Sustainability, South Saskatchewan Regional Plan, WPAC Programme Areas, and SEAWA Mission and Vision. For more information, please visit http://www.seawa.ca.
SEAWA work aligns with at least 5 of the 17 United Nations Sustainable Development Goals: 6 – Clean Water and Sanitation, #11 – Sustainable Cities and Communities. #14 – Life Below Water, #15 – Life on Land, and #17 – Partnerships to Achieve the Goals.

Job Description
The Restoration Intern works with the Executive Director and the Watershed Coordinator in the implementation of the work and communication plans of the ongoing riparian areas assessment and restoration project. This project is funded through the Government of Alberta's Watershed Resiliency and Restoration Program. The project started in April 2017 and will be completed in March 2019. This position works as part of the project team; all tasks are supervised, timelines are followed, and all outputs are subject to reviews and revisions to ensure that they are correct, the requirements of the Grant Agreement are met, and SEAWA's policies are adhered to.
Duties and Responsibilities
Under the overall guidance of the Executive Director, work with the Watershed Coordinator and assist in the following tasks:
Implement on-the-ground applied research studies and restoration work; this includes but not limited to: plots layout; collection of donor plant species from natural sites, transport, and transplantation to restoration sites; photos and documentation of 'before and after' restoration; taking GIS coordinates, elevations, and other observations
Collect soil and water samples and transport them for timely analysis to labs
Do soil, water, and water table field measurements and recording all relevant observation(s)
Collaborate with lab and field activities that are conducted with Medicine Hat College students
Collect field plant data and any other data
Check on all restoration sites regularly, record observations, and report any damage or maintenance need
Facilitate volunteer invitation and participation in restoration planting
Organize and ensure availability of materials, tools, and equipment for restoration work
Record all data into MS Excel, organize data in ways that facilitate statistical analysis and making graphs; input data into the statistical software
Review relevant literature and make an electronic file; organize other office files
Organize and hold educational forums, open houses, and participation on behalf of SEAWA at community events
Organize and hold committee meetings and take minutes
Write review of literature; review and format documents
Write a monthly report of all activities, write articles about activities for the SEAWA newsletter, and submit a formal final report at the end of the internship
Administrative and office tasks, and any other task assigned by the Executive Director.
A student completing the final year of a degree, or a new graduate of environmental science, physical geography, agriculture (plant science/horticulture), or a related natural resource field;
Experience in the following as demonstrated through academic courses or summer jobs:
Has taken a course in soil science or pedology
Has taken a course in botany, horticulture, or plant science
Use of field and lab equipment for basic soil and water sampling and analysis
Plot trials or field experiments
Native plants propagation and planting for restoration
Riparian areas ecology, hydrology, biogeochemistry, or restoration
Group-work field project(s)
Use of GPS device
Report writing as in term papers or lab reports including review of literature
Proficiency in the use of MS Suite -- Word, Excel, PowerPoint, and Publisher
Excellent technical and plain English communication skills - spoken, written, social media; and inter-personal skills
Wetlands ecology and hydrology
Grasslands natural region especially Southeastern Alberta - its landforms, climate, native plant species, wildlife, water bodies, agriculture, and irrigation system
Southeastern Alberta riparian native shrubs and grasses and their propagation
A keen interest in and appreciation of the natural environment -- water, soils, vegetation, landscapes and their conservation within the goals of sustainable development
A full-time position starting March 1, 2018 through to August 31, 2018. Hiring is dependent on SEAWA receiving the anticipated grant for this position.

Wage is $20 per hour at 35 hours per week.
18 – 30 years of age; unemployed or under-employed

Not receiving employment insurance

Not participated in any federal government-funded youth program within 1 year

Canadian citizen, permanent resident or granted official refugee status

Ability to work in a small urban centre such as Medicine Hat, AB
This position requires the ability to do field work
Work is approximately 60% field work and 40% office work
This position reports to the Executive Director
A Police Check and a valid AB driver's license are required and
Please submit your resume with a cover letter via e-mail to:
marilou.montemayor

seawa.ca*
by January 17, 2018 4:30 pm MST
We thank all applicants but only those selected for an interview will be contacted.
When applying, please indicate that you saw this posting at GoodWork.ca.
*Email: The e-mail address above has been masked to prevent spam. Please copy the address or type it manually, add the @ sign, remove "mask" and any spaces.

Note: This posting is provided on an "As Is" basis and for general informational purposes only. People and Planet (also known as "GoodWork") is not responsible for the content, accuracy, timeliness, completeness, legality, reliability, quality or suitability of this posting. We do not screen or endorse the organizations or individuals involved. If you decide to accept an offer of employment, volunteering or any other arrangement, you do so at your own risk and it is your responsibility to take all protective measures to guard against injury, abuse, non-payment or any other loss. Please read our full Terms & Conditions.