JOB POSTING
Position: Sled Dog Tour Guide Supervisor & Coordinator
Organization: Haliburton Forest & Wild Life Reserve Ltd.
Location: Haliburton, Ontario
About Haliburton Forest & Wild Life Reserve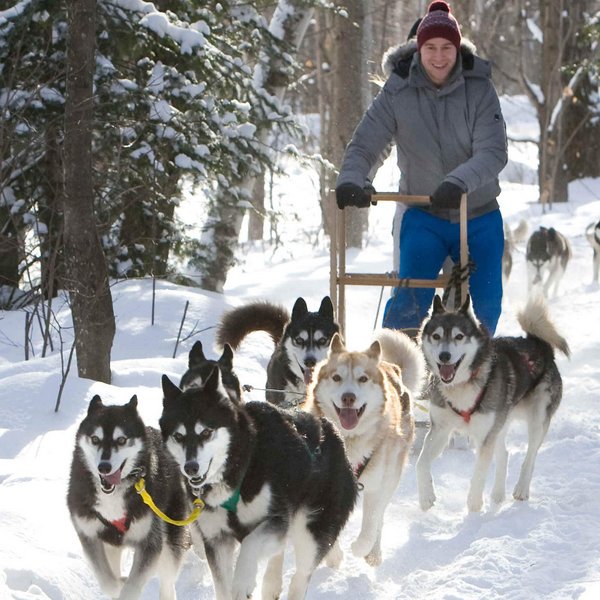 Haliburton Forest is an outdoor lover's paradise, with activities available year-round. Experience signature Canadian activities: from dog sledding in winter, to Wolf Howl Programs in the summer. With a property of 100,000 acres, Haliburton Forest gives guests room to explore Ontario's great outdoors. Whether you are witnessing it from the ground, or from the treetops, Haliburton Forest is a well-managed slice of Canada's natural forest and crystal-clear lakes. But Haliburton Forest offers more than just outdoor experiences. The forest is a rich part of Canadian history, and Haliburton Forest staff are committed to practicing and teaching sustainable forestry, using the most up-to-date science and technology.
Sled Dog Tour Guide Supervisor & Coordinator
Position
Full time and permanent tour guide supervisor and coordinator
Responsibilities:
Coordinate, assign and review the performance of experience guides.
Establish work schedules, procedures, and coordinate activities with other departments.
Resolve work-related problems and suggest improvements where necessary.
Train staff in job duties, safety procedures and company policies.
Requisition supplies and materials.
Ensure safe and efficient running of the dog sled operations.
Provide an exciting experience for our guests and clients.
Promote Haliburton Forest and its sustainable resource management.
Provide staffing and support to the Wolf Centre operations.
Perform same duties as guide staff as required.
Selection Criteria
Fluency in English required. German language to provide technical translation skills for visiting German tourists & guests is an asset.
Some dog sled, canine care and kennel experience is essential.
1 year minimum experience of working in a fast-paced work environment.
1 year minimum of supervisory experience.
Experience in giving presentations, interpretation and delivering knowledge of wolf ecology and behavior.
Ability to provide quality customer service working with client groups and public.
Ability to work independently in a dynamic environment.
Qualifications:
Completion of secondary school and completion of college courses or apprenticeship program with certificate and/or diploma in tourism, hospitality or other related field.
Current first aid and CPR certificates.
Compensation:
$23/hr. Based on 40hrs/week. Overtime paid as time off in lieu.
Vacation:
3 weeks within a calendar year, pro-rated to start date
Anticipated Start Date: June 18th 2018
Contact:
Human Resources
Haliburton Forest & Wild Life Reserve Ltd, 1095 Redkenn Road, Haliburton, Ontario, K0M 1S0
Email: hr@haliburtonforest.com
Subject: Sled Dog Tour Guide Supervisor
When applying, please indicate that you saw this posting at GoodWork.ca.