INTERNSHIP OPPORTUNITY
Positions: Organic Farming Internship
Type: paid full-time internships; housing optional, more (see below)
Organization: Four Seasons Farm
Location: Maitland, near Truro, Nova Scotia
Four Seasons Farm is a place where many opportunities await both the aspiring farmer and the curious person looking to understand food. While the farm is a commercial business, the resources to learn about farming are many; there is a library of periodicals and books, a small plot of land to play with, experienced farmers to answer questions, and a successful, well established farm to experience. Owners Sina and Owen strive to accommodate and challenge interns so that when they finish the season feel fulfilled and ready to continue their journeys. Those who bring questions, motivation and a sense of humor find the best fit here. Also, previous experience is valued but passion and hard work trump all else. A commitment to a whole season is expected, benefiting the farm and the intern most. Interns who have these qualities enable the farm to move forward in producing healthy organic food, sharing ideas of permaculture and sustainable agriculture, and enriching the farm and the community that surrounds it (Maitland!).
Located in rural Nova Scotia, 25 min west of Truro, and 1 hour north of Halifax, Four Seasons is a unique and well-established medium sized farming operation beginning its 26th year as an organic farm. Family owned and operated since 1992, the farm went through a transition of ownership from one generation to the next in 2012. Mixed greens play an important role at the farm, while the rest of the focus is put toward shoot mix, herbs and market vegetables, particularly garlic, cherry and heirloom tomatoes, carrots and beets.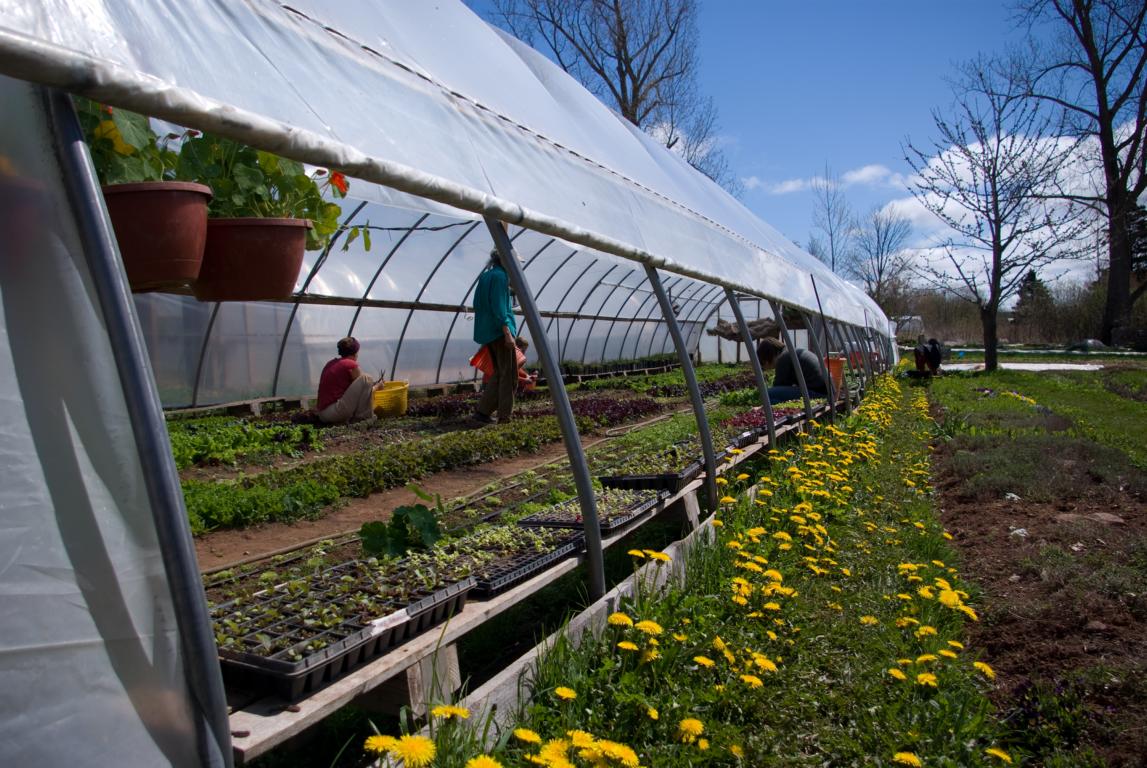 There are ten greenhouses that are used for season extension, which allow growing to start in February and finish harvesting in December. A processing building houses a walk-in cooler and allows us to process more effectively and out of the elements. The farm currently cultivates 6 acres on owned and leased land. Slowly, the farm is incorporating fruit trees and chickens for eggs into the system to create a more sustainable, permaculturally inspired approach to organic farming.
The farm is a place to learn about food in its many aspects, especially growing it but also cooking and eating it. Experience farming as both as a lifestyle and a livelihood alongside seasoned farmers who want to teach what they know and learn what they don't. We offer each intern a small plot of land where they can experiment with crops and have their own garden to grow what they want. Inside, everyone is encouraged to read from the constantly expanding comprehensive farm library.
Second-year interns who are invited back can have a new arrangement with access to land and tools to start their own initiative and a potential employment on the farm.
The farm family includes friends Sina and Owen as owners, Moira (Owen's wife), and their daughter. The former owners Nancy and David Roberts play a part, two full time people, local part-time helpers, two interns, friends & volunteers and a few others in between. Oh yeah, and Hali our dog and Rocky & Red the cats.
Come and join our fun farm family!
INTERNSHIPS
Interns are invited to join us from March until November
Qualifications:
A strong interest in local, sustainable food
Previous work experience/education in agriculture is preferred but not required
Positive and inquisitive
Energetic, hard-working and highly motivated
Desire to work and live in a cooperative setting
Work/Learn Description
Over the course of the season interns will develop the skills to grow from "seed to plate." Some of the tasks and themes include: seeding and transplanting; soil health and fertility; cover cropping; irrigation; trellising and pruning; weed, pest and disease management; intercropping; succession planting; managing and improving high tunnels; post-harvest handling; direct farm marketing; delivering to clients and selling at a farmers' market; cooking and preserving food; poultry care; implementing some permacultural practices; compost making; breaking and working fallow ground; fixing and maintaining small machinery; and general farm maintenance.
Some building projects are also planned for this year include: finishing the processing building, building a new glorified mudroom, painting the house, hooking up a well, building a small cabin and dozens of other projects in mind. And there is always upgrading & maintaining the greenhouses.
Learning and working take place in both individual and group settings; there is individual instruction, group demonstrations, and working with one another to pass along skills.
Detailed instructions are given to develop the skills necessary to perform tasks on the farm.
There is an extensive farm library for everyone to use.
Special workdays and celebrations with friends and community several times a year for a change of pace.
Schedule & Responsibilities:
The regular work schedule is full days of work on weekdays running from 7am – 5pm, with a 30 minute morning break/aka second breakfast, and a 1 ¼ hour lunch break
Interns are in charge of watering the farm crops on a rotating basis, this includes the weekends and is usually once a month or less
Helping with deliveries
Selling our produce at the farmers market in Halifax on Saturdays, usually once a month or less
Housing:
Housing can be provided in the beautiful family farm house for a fee. Interns will have their own rooms.
Access to Canada-wide long-distance phone calls and wireless internet
Laundry facilities available
Detergent, soap, sunscreen and some over the counter medication provided
Regular opportunities to cook almost anything with fresh and local ingredients
Interns are also expected to take part in managing an orderly household, clean the house weekly, do household chores and take turns cooking for everyone
Farm conduct:
There is a reasonable list of household guidelines which outline rules of respect and procedure followed in the house and on the farm
Safety is first and foremost; taking care of potential dangers and being mindful as we work.
No drugs allowed, responsible drinking practiced
Compensation:
$11 / hr
Additional Benefits:
A space in our farm garden of your own to grow what you want
An opportunity to explore this beautiful region of Nova Scotia on the Bay of Fundy (several bikes available, mud sliding, swimming, sports, hiking and foraging are all things that are commonly done here)
The chance to meet others locally and from around the world, involved in the farm and food revival movement
Campfires, playing music and socializing are common activities enjoyed on the farm (sing it!)
To Apply
The 2018 season will run from March until November.
There is no deadline to apply.
Only full-season interns get accepted.
International applicants are encouraged to apply to the internship. However, the applicant will be expected to research information regarding visa and travel restrictions. Please keep in mind that we are not English teachers and we expect applicants to have a basic knowledge to communicate in English.
Please email us a request for a questionnaire. It can be send together with your resume and 2-3 references to: info@fourseasonsfarm.ca . Follow up communication and an interview will be done by phone or Skype with Nancy Roberts.
Please note: the initial two weeks of an intern's stay is a probationary period where both the farm management and intern will assess whether they are happy with each other.
Check us out at www.fourseasonsfarm.ca or on Instagram @fourseasonsfarmns
A warm welcome to those who enjoy hard work, tasty food, good conversation, music, and living with a diverse group of people. We sincerely look forward to working hard and having a great time together!
From Maitland
Owen & Sina
When applying, please indicate that you saw this posting at GoodWork.ca.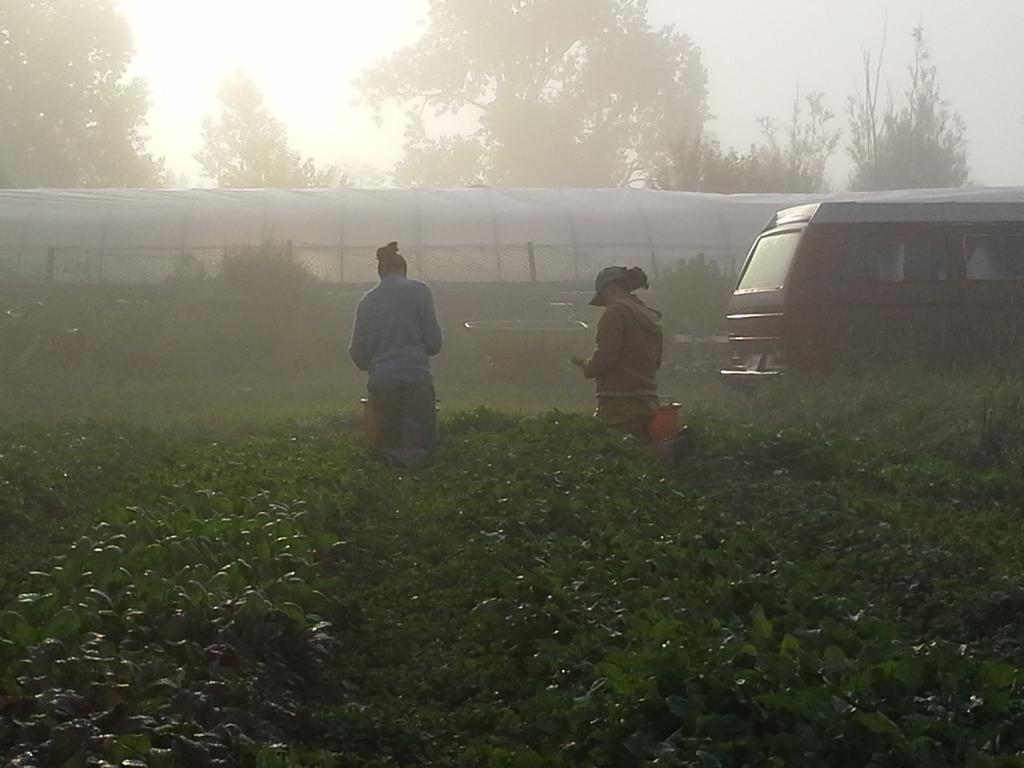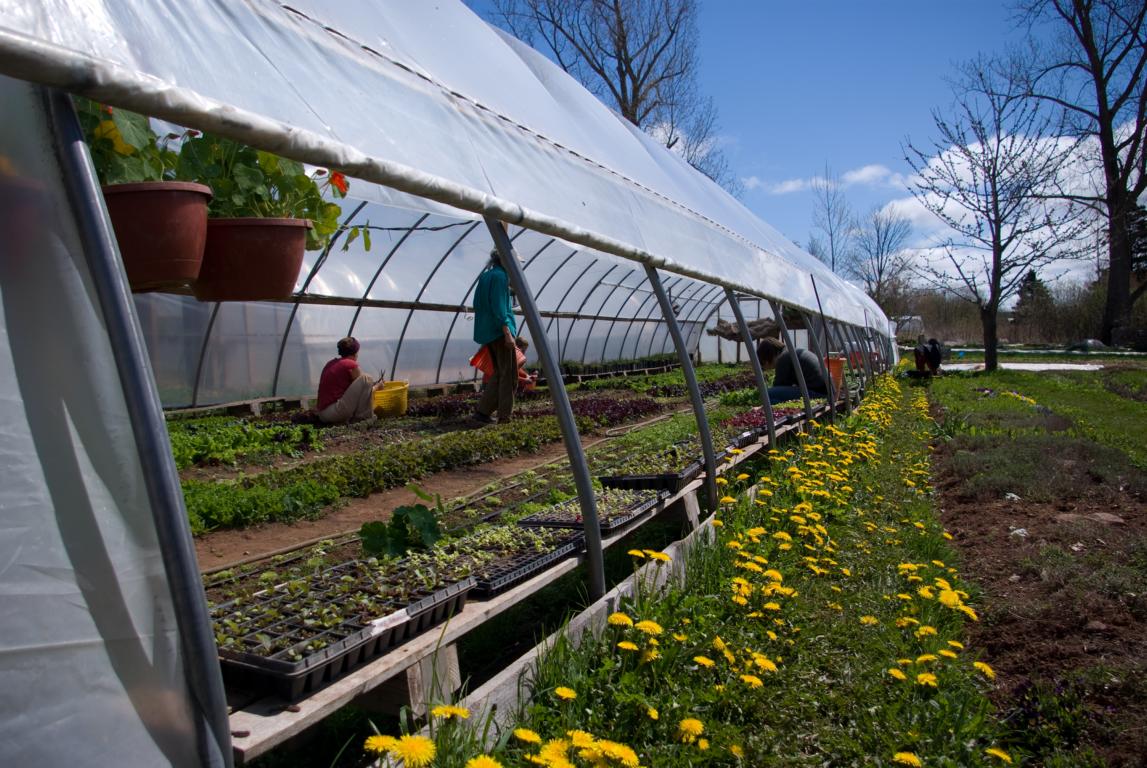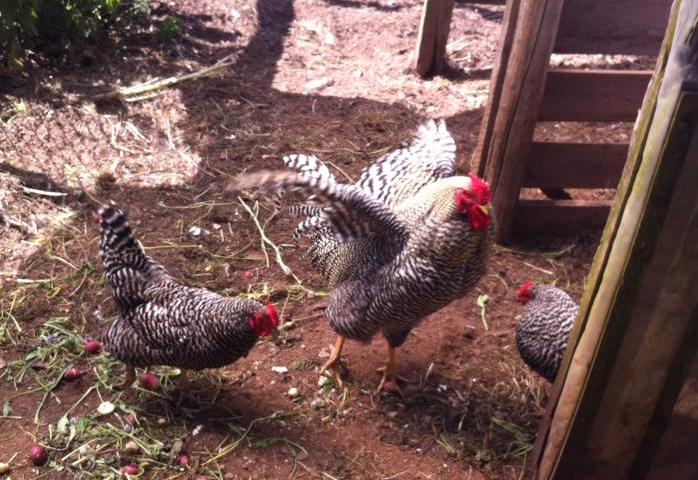 Note: This posting is provided on an "As Is" basis and for general informational purposes only. People and Planet (also known as "GoodWork") is not responsible for the content, accuracy, timeliness, completeness, legality, reliability, quality or suitability of this posting. We do not screen or endorse the organizations or individuals involved. If you decide to accept an offer of employment, volunteering or any other arrangement, you do so at your own risk and it is your responsibility to take all protective measures to guard against injury, abuse, non-payment or any other loss. Please read our full Terms & Conditions.