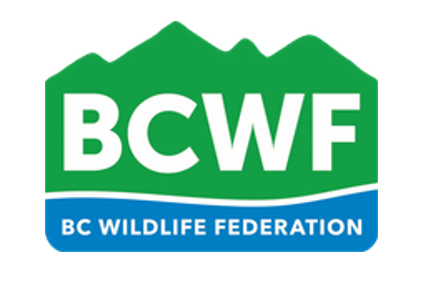 INDIGENOUS LIAISON
Hiring: Assistant Indigenous Liaison
Organization: B.C. Wildlife Federation
Location: Work-from-home, travel around the province may be required occasionally. BC
About the B.C. Wildlife Federation (BCWF) and Wetlands Workforce (WW)
The B.C. Wildlife Federation is British Columbia's leading conservation organization. As a province-wide, member-driven charitable organization, with over 43,000 members and more than 100 member clubs, our organization represents the interests of all British Columbians who aim to protect, enhance, and promote the wise use of the environment for the benefit of present and future generations.
We are pleased to announce this exciting opportunity for you to join our project and make a BIG impact on watershed and wetland health in B.C. The Wetlands Workforce (WW) initiative deploys work pods in the field to support the maintenance, monitoring and inventory of restored wetland sites across B.C., engages in planning activities related to the restoration of future wetland restoration sites and inventory of natural wetland sites for the development of better wetland management tools.
The BCWF endeavors to build relationships with First Nations based on respect and recognition of rights. As part of the BCWF, the project team is engaging with numerous First Nations communities across the province. The Assistant Indigenous Liaison will play a key role in building relationships between First Nations and the BCWF in support of wetlands conservation.
Job Overview – Assistant Indigenous Liaison
Hiring preference will be given to applicants with lived experience of Indigenous culture, traditions and languages, and who self-identify as Indigenous. Indigenous peoples refer to people of First Nations, Métis, and Inuit peoples in Canada. Candidates who wish to qualify for preferential consideration must self-identify in their application.
Reporting to the Indigenous Liaison and the Director of Conservation Stewardship, the Assistant Indigenous Liaison will support the BCWF in fostering and maintaining relationships with First Nation communities. The Assistant Indigenous Liaison will assist with coordinating schedules and information between First Nations, partnering organizations and BCWF field crews. This is a fantastic opportunity to seek mentorship with our Indigenous Liaison who has decades of experience they can mentor with the successful candidate.
The position will involve direct collaboration with First Nations, Elders and Indigenous leadership in B.C. The Assistant Indigenous Liaison will ensure that Indigenous voices are represented throughout the entire project.
This is a full-time, contracted position until March 31, 2024, with the possibility of extension. Evenings, weekends and/or extended hours may be required to accommodate travel schedules, field placements, training, and other events.
Work will be primarily indoors with a work-from-home setting, collaborating virtually with a headquarters team, partners, and First Nations communities. Office equipment can be provided if required. Travel around the province during the field season to engage with First Nations communities and to facilitate training and support projects may be required. Applicants must be residing in B.C.
Please review all sections of this job posting.
Qualified candidates may submit their resume and cover letter as a single PDF document via email to: Jobs@bcwf.bc.ca . Please indicate candidate's name in the subject line. E.g. First Nations Assistant Liaison_FirstName_LastName. Please indicate you saw this posting at GoodWork.
Applicants must apply by March 31,2023 11:59 p.m. (PST). However, we will review applications and conduct interviews on the rolling basis, and we encourage applicants to apply early. We thank all applicants for their interest and advise that only those selected for an interview will be contacted. For other career opportunities at BCWF, please visit our website - https://bcwf.bc.ca/current-opportunities/
For more information about this position, you may contact: Diana Cote, Indigenous Liaison, Diana.Cote@bcwf.bc.ca
---
Core Responsibilities
Key Tasks of this Positions will Include:
Assist with communicating and building connections with First Nation communities where the traditional territories overlap with WW project sites.
Provide logistical support to WW field staff and partners to ensure on-site collaboration with First Nations.
Support the First Nations Liaison in meetings with First Nation leaders, elders, and other knowledge holders to exchange information for project input.
Collaborate and liaise with local First Nations on field site plans.
Support the development of reports on First Nations collaboration and related impacts.
Schedule meetings and events with First Nations and WW participants.
Other duties as directed by the Wetlands Workforce Headquarters Team.
Competencies and Skills
Though preference will be given to candidates that possess the following qualifications, candidates who do not meet all the requirements in the description below are encouraged to apply. This position will include a variety of paid training and educational opportunities.
Work Experience:
Administrative experience working with a multi-faceted team.
Education:
Completion of Grade 12, and some post-secondary courses related to business administration, Indigenous Relations, Environmental and/or Social Sciences.
Knowledge, Skills and Abilities:
Self-starter with strong interest in working with First Nations in B.C.
Proficient in online platforms including Microsoft Office Suite (Excel, Word, Outlook, and PowerPoint)
Understanding of the history of First Nations of B.C. and Canada, and the contemporary landscape of Indigenous Relations.
Lived experience of Indigenous culture, traditions, and languages.
Demonstrated organizational skills and ability to adapt to changing priorities and meet deadlines.
Strong attention to detail.
Ability to work effectively, both independently and as part of a team.
Strong interpersonal, intercultural, and group communication skills including knowledge of culturally appropriate ways of working with local Indigenous groups.
Excellent research skills with ability to synthesize information and develop/deliver findings and recommendations.
Additional Assets:
Experience communicating and engaging with First Nations governments and membership in the Province of BC.
Knowledge and interest in Project Development.
Experience in database management.
Position Terms & Compensation
Position Terms:
This is a full-time contracted position ending on March 31, 2024, with the possibility for extension. Work will be primarily indoors in a work-from-home setting or at the BCWF office in Surrey. Occasional site visits may be required.
Compensation:
Wage: $22-28/hour, to be reviewed based on experience.