REFORESTATION, SUSTAINABILITY & RECONCILIATION
Hiring: Programming Coordinator
Organization: Plenty Canada
Location: Lanark, near Perth, Ontario
Eligibility: age 15-30; both Indigenous and non-Indigenous candidates are encouraged to apply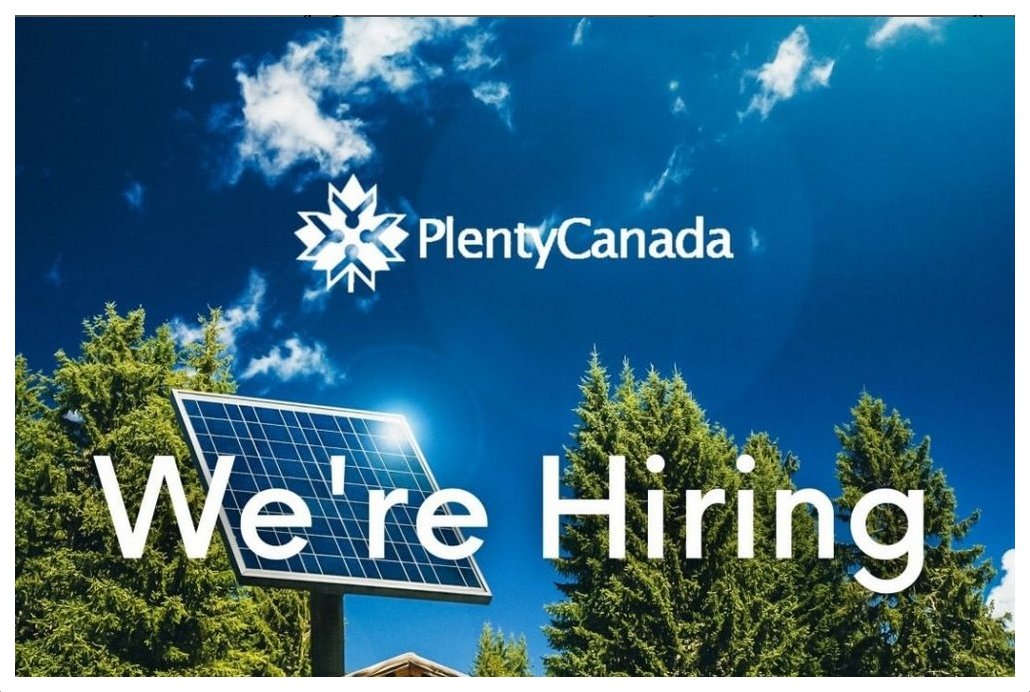 POSITION SUMMARY
Are you passionate about grassroots Indigenous-led reforestation, sustainability and reconciliation-focused programming? Are you well organized, with a talent for coordinating events? Do you love learning, sharing and inspiring others to do cross-cultural work for a better world? If you've answered yes, keep reading! Plenty Canada is seeking candidates to join us as a programming coordinator and we'd love to hear from you. As an Indigenous-led organization, Plenty Canada applies both Indigenous and Western Knowledge Systems to our work under the guiding principles of Ethical Space and Two-Eyed Seeing. As such, we welcome applicants who are interested in developing their competencies in applying these principles.
CONDITIONS
Salary: $20-22/hr at 40 hours/week
6 month contract ending January 31rst, with potential for extension if funding allows
Ability to work occasional evenings and weekends, and travel to locations in Eastern Ontario as required
Remote and in-office work at the Plenty headquarters in Lanark to be negotiated
Candidate must be eligible for Youth Employment Strategy Funding[1]
Deadline to apply: until the position is filled* *We encourage candidates to apply as soon as possible, as applications will be reviewed on a rolling basis.
KEY RESPONSIBILITIES
Taking an active role, as a key member of our team, in coordinating elements of our land-based programming, located at our headquarters, as well as other reforestation sites in Ontario
Taking an active role, as a key member of our team, in coordinating elements of our local reforestation and engagement programs (eg. Youth Circle for Mother Earth, the Healing Place, public programming about cultural connections to the environment), with potential for some involvement with international work
Taking an active role in the delivery of in-person and online activities offered by Plenty Canada
Communicating regularly with staff, partners, attendees and event volunteers
Monitoring and maintaining program-associated social media groups and discussion boards
Compiling and organizing key information and photographs about our programs
Supporting outreach and recruitment
Assisting with the preparation of funding applications and reports for current and future programming
Other duties as assigned
JOB REQUIREMENTS
Event/Project coordination experience
Demonstrated interpersonal and communications skills (written and in-person)
Familiarity with Indigenous Knowledge Systems and principles of sustainability
Excellent troubleshooting abilities
A self-starter who's not afraid to ask for guidance
Ability to work independently and in a team environment
Previous experience with funding applications/fundraising and/or willingness to learn
Demonstrated experience with facilitation and/or youth work an asset
Previous experience with not-for-profit work an asset
Proficiency with Google Workspace/Microsoft Office programs/Zoom an asset
Proficiency with graphic design and other digital skills an asset
Valid Driver's license with access to a personal vehicle an asset
Capacity to work remotely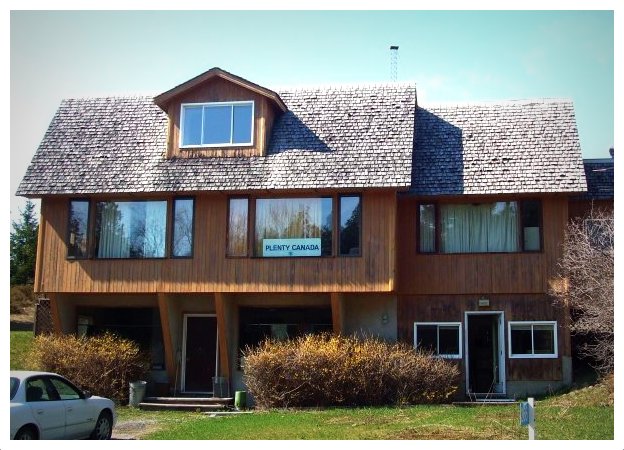 ABOUT PLENTY CANADA
Plenty Canada is an Indigenous-led non-profit organization that facilitates access to and shares resources with Indigenous peoples and other community groups around the world in support of their environmental protection and sustainable development goals. At Plenty Canada we recognize that people are part of the environment and we sustain healthy lives only when the environment as a whole is healthy. For us the environment and the bio-diversity of our environment is a precious treasure we need to protect. For more information, please visit plentycanada.com.
APPLICATION PROCESS
Applications are welcome from everyone who's eligible, and in particular from underrepresented groups, including but not limited to youth of Indigenous ancestry.
To apply, please send your Resume and Cover Letter with this position's title in the subject line of your email to jobs@plentycanada.com . Please indicate you saw this posting at GoodWork.
We encourage all candidates to apply as soon as possible, as we will be considering applications on a rolling basis. We thank all applicants for their interest, but will only be contacting those selected for interviews.
In addition to outlining why you think you'd be a great addition to our team, please answer the following:
What is your experience working with Indigenous Knowledge Systems, especially as they relate to work in conservation? (eg. Have you worked within or with such frameworks before; are you familiar with the concept of Ethical Space and, if not, do you have an interest in learning more?)
---
[1] To be eligible for Youth Employment Strategy funding, candidates must be:
Underemployed (employed below their level of education or work part-time)
Between 15 and 30 years of age at the start of the internship (under 30 by July 15, 2022)
Have not participated in a Youth Employment Strategy Internship in the Past
Canadian citizens, permanent residents or persons granted refugee status in Canada*
*Refugee protection must be conferred under the Immigration and Refugee Protection Act. Persons awaiting refugee status, as well as those who hold a temporary visitor visa, student visa or work visa, are ineligible to participate in a Youth Employment and Skills Strategy initiative.