ORGANIC FARMING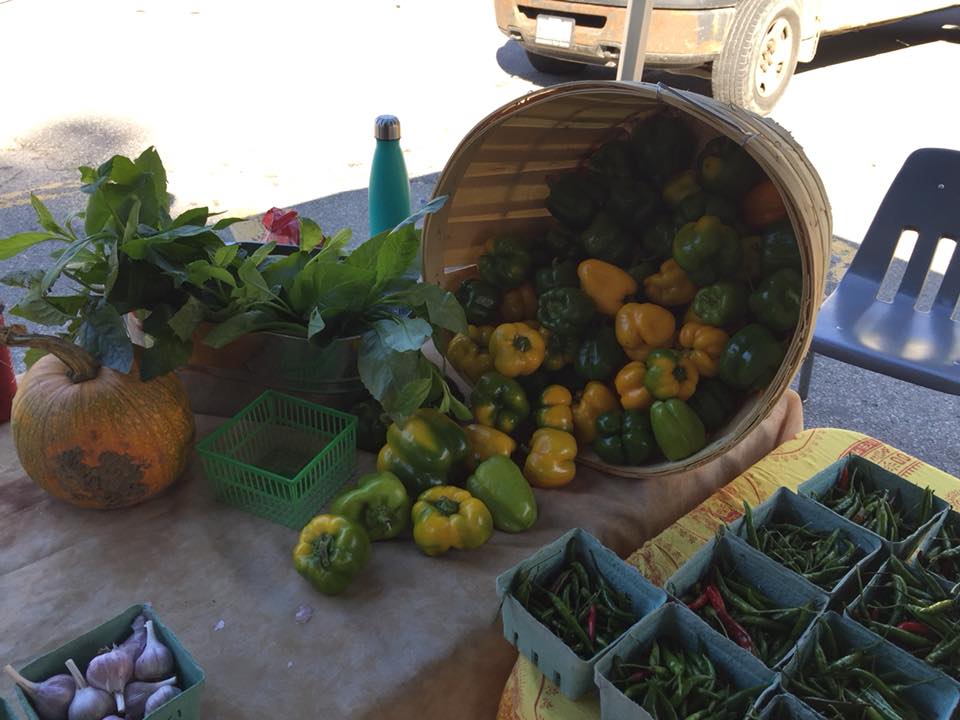 Positions: Horticulture Farm Assistant
Employer: Solraye Family Farms
Location: Balderson, Ontario (between Kingston & Ottawa)
Solraye Family Farms is entering into it's first season of diversified produce production in the beautiful village of Balderson, utilizing organic production practices.
We are seeking 2 highly motivated, punctual, enthusiastic, passionate and attentive individuals to be a part of our farm team for our inaugural season.
The Farm sits on 52 beautiful acres just ten minutes north of Perth, and features about an acre of high tunnels and 7 acres of field production. The farm utilizes a combination of manual hand tools in addition to tractors and different implements like the Jang precision vegetable seeder. We are upgrading many facets of the properties infrastructure, and have added a wood boiler heating system, 600 amp power service upgrade, and different forms of irrigation.
The farm is lead by Zachary Zeifman, a first generation farmer trained in horticulture with seven seasons of diversified farming experience. Zach is originally from Richmond Hill, where he leased 5 acres of farmland and marketed produce at the Toronto Food terminal in addition to restaurants and farmers markets in and around Toronto.
Solraye Family Farms focuses it's efforts on the production of specialty hot peppers for the artisanal hot sauce market, in addition to extensive research and development regarding several species of Physalis fruit (Golden Berry, Ground Cherry, Tomatillo etc) The Farm will also grow an extensive array of traditional market crops such as Beets, Radish, Greens, curcubits, sweet pepper and tomato.
Solraye Family Farms also has a vast interest and investment in medicinal perennial crops, which we will use to establish beneficial hedgerows around our annual crop production. Some specialty medicinal crops, both annual and perennial, that we will be establishing on the property include:Goji berries, Sea Buckthorne, Vervain, Bergamot, Lemon Balm, Gynura, Marshmallow, thyme, lavender, rosemary, and many many more. While we are by no means a permaculture operation, we always look towards permacultural practices for inspiration and do employ specific practices that benefit the overall outcome of our crop production in addition to the long term viability of our land and soil.
We believe in hard work, and having fun while doing it. We also really love music, so bring your recommendations!
We expect our two new field workers to come to the farm equipped with:
At least 2 years experience on another similar farming operation/ have grown up on/in a conventional farm environment with a willingness to learn and engage .
Ability to work well with teams and collaboratively with others
ability to show up on time with a high degree of consistency
Ability to work in and thrive in all weather conditions including extreme heat, rain, and early morning mosquitos
willingness to speak up and share ideas and observations with management
proficiency in Microsoft word, excel, and the ability to learn our production and task planning software(Tend)
An enthusiastic passion for organic agriculture, with an ability to not let perfect get in the way of good
Friendly personality and interpersonal skills-the ability to communicate clearly and receive detailed instructions
The ability to work independently without being supervised
knowledge of botany, agronomy, equipment maintenance management and operation, entomology, irrigation management, and any relevant sales and marketing experience are all considered assets.
An expectation of full time work, 6 days a week, 8-12 hours per day
The farm is in the process of establishing a full time retail farm gate store, and will continue to service the wholesale grocery market in addition to hot sauce manufacturers and caterers.
The field worker role will consist of:
transplanting-using a dibbler, farmall 140
establishment of specific crop cultural inputs-trellising, ground cover, irrigation fertilizer placement, bacterial and fungal inoculants etc
Weed management-hoeing, cultivating, mulching
Pick and pack-harvesting, washing, packing produce for retail and wholesale
some retail farmer market work-the ability to operate or learn to operate a POS system
the Ability to follow specific SOPs (standard operating procedures)
Solraye Family Farms will also offer a bonus structure for all employees, based on meeting pick targets defined by Zach. We also intend to facilitate a weekly staff lunch, where one new staff member will be responsible for making lunch for the rest of the crew utilizing whatever produce and local product offerings we have in season. We are quite apposed to veganism. While we respect everyone's dietary choices, candidates should refrain from pushing any dietary agenda on the rest of the team.
The horticulture farm assistant roles will pay between 14-16/hour based on experience.
The Owners of the farm are also medicinal cannabis patients and growers. Candidates should be comfortable with the Cannabis plant, it's aroma, and subsequent culture on our farm. Cannabis consumption during working hours is not permitted unless medically authorized.
To Apply:
If you think farm life is for you, and you are willing and eager to help us grow into and past our first season in the Perth area, we would love to hear from you! Please send your most updated resume and at least 2 references for our consideration. Please also include a short cover letter stating why you think you would be a good fit.
E-mail: solrayefarms@gmail.com
subject: Horticulture Farm Assistant
Please indicate you saw this posting at GoodWork.
Solraye Family Farms is a safe, tolerant, and inclusive space that welcomes humans of all backgrounds and sexual orientations. Homophobia, bigotry, and intolerance are all not welcome on our farm.