ORGANIC FARMING/ HOMESTEADING
Position: Organic farmstead internship/apprenticeship
Farm: Fragrant Pearl Farm
Location: Kingston / Gananoque area, Ontario
Type: internship, room + board + stipend, more (see below)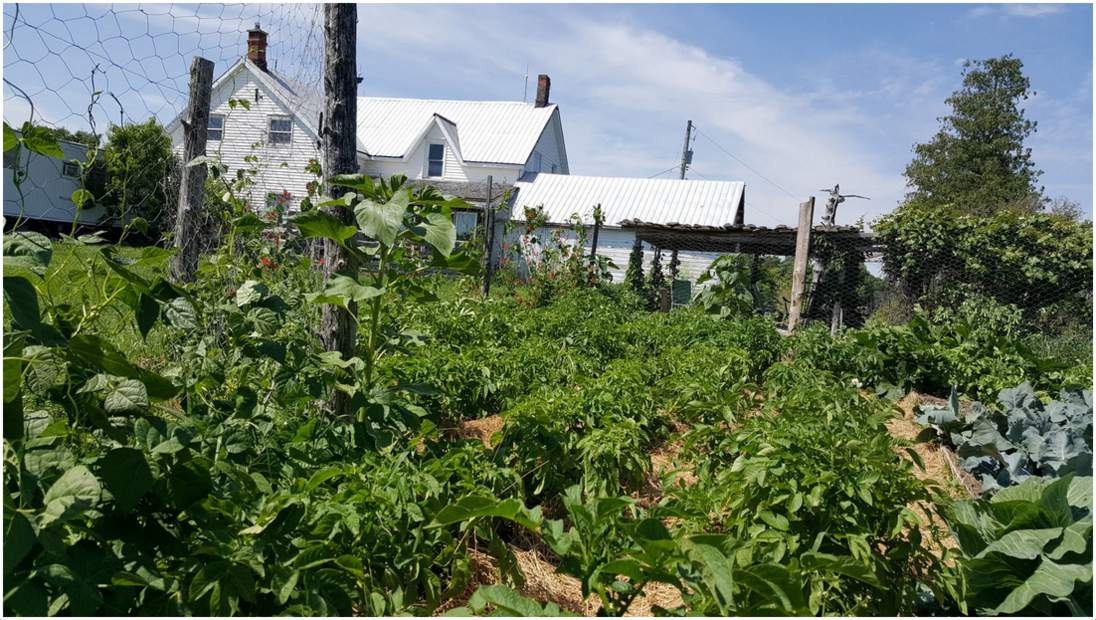 For the 2023 season (beginning as early as March ending late October or November depending on applicant's interest) Kingston area homesteader requires intern/apprentice willing to provide four hours daily morning help on mixed organic farmstead in exchange for room/board/$500 stipend per month plus the opportunity to acquire solid homesteading skills.
This is currently a functioning semi self-sufficient homestead (note NOT a commercial revenue generating enterprise) so the apprentice will be part of the seasonal daily regimen which could include chores such as fruit tree pruning, gardening, canning, dehydrating, cider making, lumber milling, livestock tending, fencing, firewood gathering, chainsaw milling, grounds/machinery maintenance, root crop/ fruit storage, seed saving, food preservation etc. Outbuilding repair is an ongoing endeavour due to the age of some buildings. This farm dates from before confederation so most outbuildings are showing their age.
Certain other side projects such as solar shower, rocket stove, off grid solar power, bridge building, gravity irrigation system, and tiny house renovation will be entertained, given the applicant's interest.
This >200 acre secluded peaceful property is a mixture of farm land and bush that sits beside a lake. A local organic farmer crops/hays the tillable acres so my duties revolve around the homestead, garden, orchard, livestock, etc. If you want to experience a modern, busy, commercial type enterprise then this is not the place you seek.
However, if the ins and outs of small-scale natural agriculture/permaculture rural living is of interest, or you desire to purchase your own homestead, then this opportunity will be of benefit.
I have a solid background in agriculture having grown up on this organic farm. I hold a B.Sc.(Agr.) degree in crop science as well as B.A (Hons) in film studies. I use to operate my own organic garlic business from this farm. Sadly, years ago a serious eye disease struck me which disrupted my life and changed its direction drastically. This malady persists.
In return for your well appreciated helping hands I will teach you the practicalities and skills necessary to thrive in a rural setting. My aim is not to exploit cheap labour, but rather to offer a true apprenticeship so take this into account. This opportunity is not offered as some kind of volunteer all-expenses paid summer holiday camp.
The short work day will afford you lots of free time so if interested you may wish to tend your own private garden plot or alternatively you can investigate some other project of your own liking. I can teach you archery or bush craft skills. If you like you may cycle to the local village, hike in the bush or fish at the lake. Meditation practice is one of my fortes which I love to share. The farm house has wireless internet with cozy private bedroom available to you or if you prefer a large RV trailer with power and internet is at your disposal.
If you have a driver's license that would be helpful as I am unable to drive due to my continuing vision issue.
Any mental or physical health issues? Do you have dietary constraints? I am not a vegetarian nor is all my food organic but I am very familiar with vegetarian cuisine. I love cooking and hope you do too as meal chores will be shared.
My (single white male) interests include travel, writing, martial arts, self-sufficiency, DIY projects, current affairs, music and meditation.
To conclude, the farm is a peaceful enclave situated well away from neighbours, so no drama please. Though rarely, sometimes I do accept two apprentices but be prepared to spend some time alone. Hopefully you will enjoy the solitude that this kind of setting can provide. So if you are keen to learn what the rural lifestyle is all about, value the personal attention that I can give you and are forthright in your endeavors then I invite you to apply for this opportunity.
To Apply:
PS Resume with references required.
Please respond to DJ, email:
fragrantpearlfarm (at) hotmail (dot) com
Please indicate you saw this posting at GoodWork.