HERBAL INTERNSHIP
Earth Tracks Outdoor School / Rebel Roots Herb Farm Internship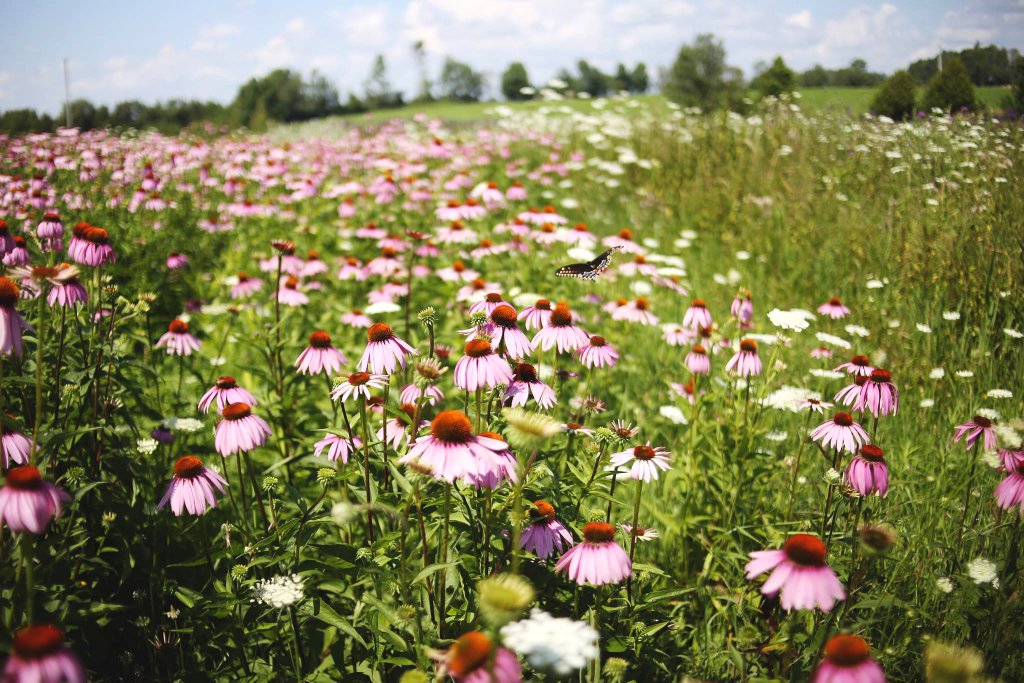 Position: Herb Farm/ Outdoor School Internship
Type: internship with accom., food, more (see below)
Organization: Rebel Roots Herb Farm
Location: Durham, Grey County, Ontario (live on-farm, see below)
Our small farm in Beautiful Grey County, Ontario is home to a growing Medicinal Herb Farm as well as a thriving Outdoor School.
We are looking for the right two people to join us this summer as we continue to do the good work of connecting people to nature and growing medicinal herbs. You will help out with all aspects of life on our farm from the beginning of June to the end of September.
In exchange you will secure a spot in our popular Wild Plants Apprenticeship Program as well as all other workshops, community days and canoe trips that are run during the summer months. Please check out http://www.earthtracks.ca for more information on what the Wild Plants Apprenticeship entails as well as more information about the Outdoor School.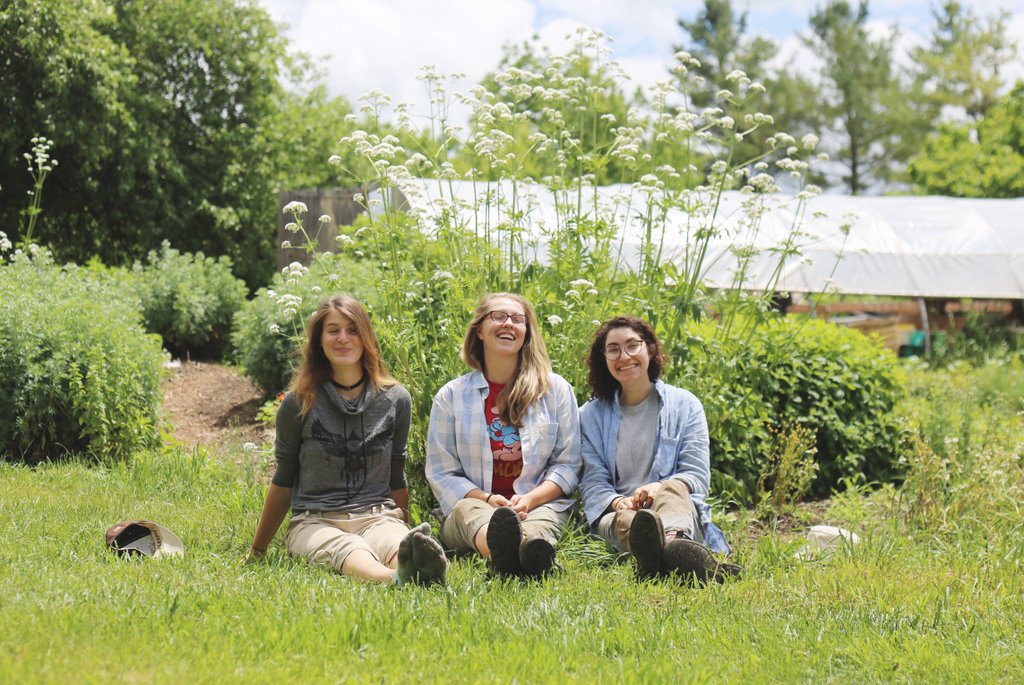 Rebel Roots Herb Farm specialises in producing quality organic medicinal herbs. We sell online, through the local Co-op and through word of mouth and occasionally attending markets.
Private accommodations will be provided as well as basic food staples, eggs and veggies from the gardens.
You will be working 6 days a week 8-5 with a one hour lunch break. Your day off is in addition to days spent in programs and workshops (ie. Some weeks you will be 'working' only 4 days). Interns are expected to be in a supportive role during programs/workshops/trips.
During your time with us you will gain experience:
Prepping garden beds, planting herbs and veggies
Growing, drying and marketing medicinal and culinary herbs
Making herbal tinctures, salves, syrups and other products
Growing and preserving berries, apples and vegetables
Working in a greenhouse
Caring for chickens (both layers and broilers)
Creating and maintaining space during programs, workshops, community days and other events
Outfitting canoe trips, backcountry canoeing and camp set up
Producing marketing material (video, photos, etc)
Maintaining the farm property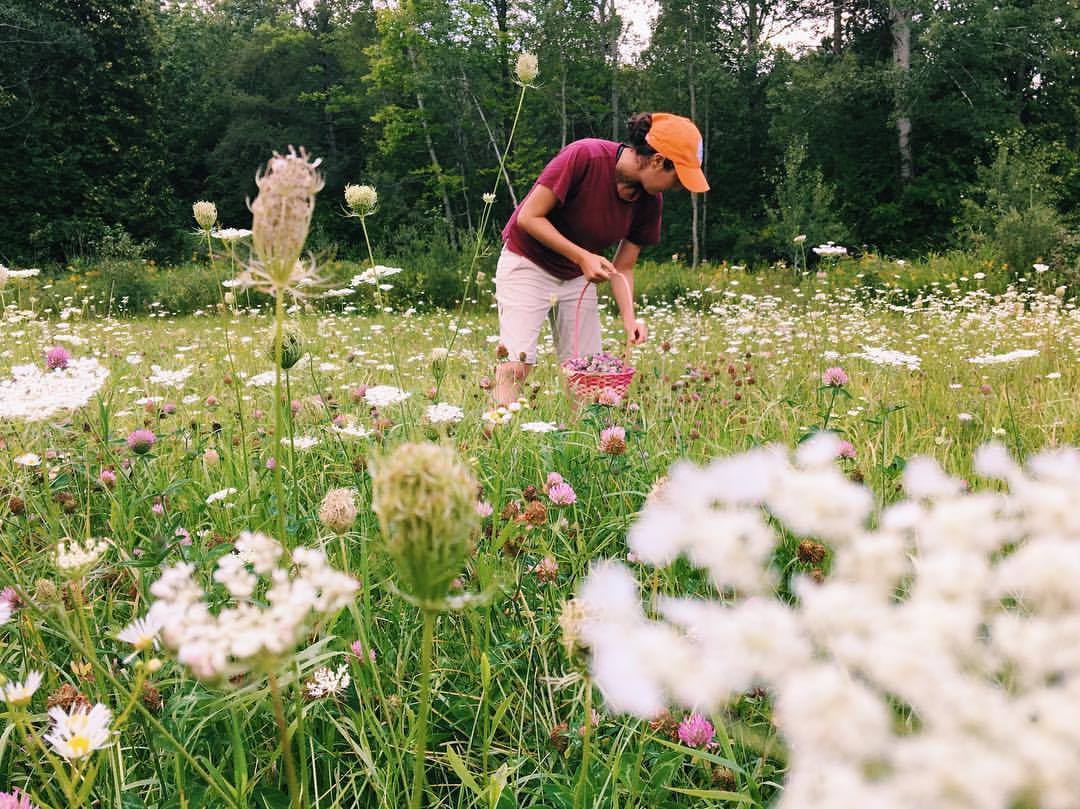 This Internship might be perfect for you if you:
Have a desire to deepen your understanding of the natural world and your place in it
Are motivated by a sense of fulfillment that comes from a job well done.
Strive to make jobs efficient
Consider yourself independent and self-sufficient
Are flexible and adaptable
Can see the value of this exchange
If interested in committing to this internship please send a letter of intent to info@rebelrootsherbfarm.ca by March 3rd. Interviews will begin Mid March.
Below is a testimonial from one of last year's interns:
The internship was an incredible opportunity to build my skills through hands-on learning, mentorship and workshops. Interning with both Rebel Roots Herb Farm and Earthtracks Outdoor school allowed me to work on a variety of projects and helped me to figure out where my passion lay and what I want to do in the future. Bobbi and Alexis are both skilled mentors who supported me in exploring my interests and building my skills. The summer was busy and full of hard work, with lots of laughs, time alone and the opportunity to take leadership in areas that interested me. Tending to the herb farm every day as the plants grew from seed to harvest increased my understanding of how medical plants grow, what running a herbal medicine farm involves and deepened my relationship with the plants. Rebel Roots Herb Farm and Earthtracks Outdoor school are both committed to ecological growing and sustainability, all of their work is rooted in connection and deep respect for the natural world. I learned how to be a better steward and naturalist. I loved spending the summer living in such a beautiful place where I enjoyed swimming every day, reading under massive walnut trees, having campfires and stargazing. — Testimonial from 2016 intern
When applying, please indicate that you saw this posting at GoodWork.ca.

Note: This posting is provided on an "As Is" basis and for general informational purposes only. People and Planet (also known as "GoodWork") is not responsible for the content, accuracy, timeliness, completeness, legality, reliability, quality or suitability of this posting. We do not screen or endorse the organizations or individuals involved. If you decide to accept an offer of employment, volunteering or any other arrangement, you do so at your own risk and it is your responsibility to take all protective measures to guard against injury, abuse, non-payment or any other loss. Please read our full Terms & Conditions.