HALIFAX & NOVA SCOTIA JOBS
Hiring: Education & Outreach Programs Assistant
Organization: Nature Nova Scotia and the Young Naturalists Club
Eligibility: BIPOC youth under 31 years old at the time of hiring
Location: Halifax / Nova Scotia / Work from home/remote, flexible schedule, with regular in-person or distance meetings; Event locations across HRM with occasional travel to other locations in NS (see below)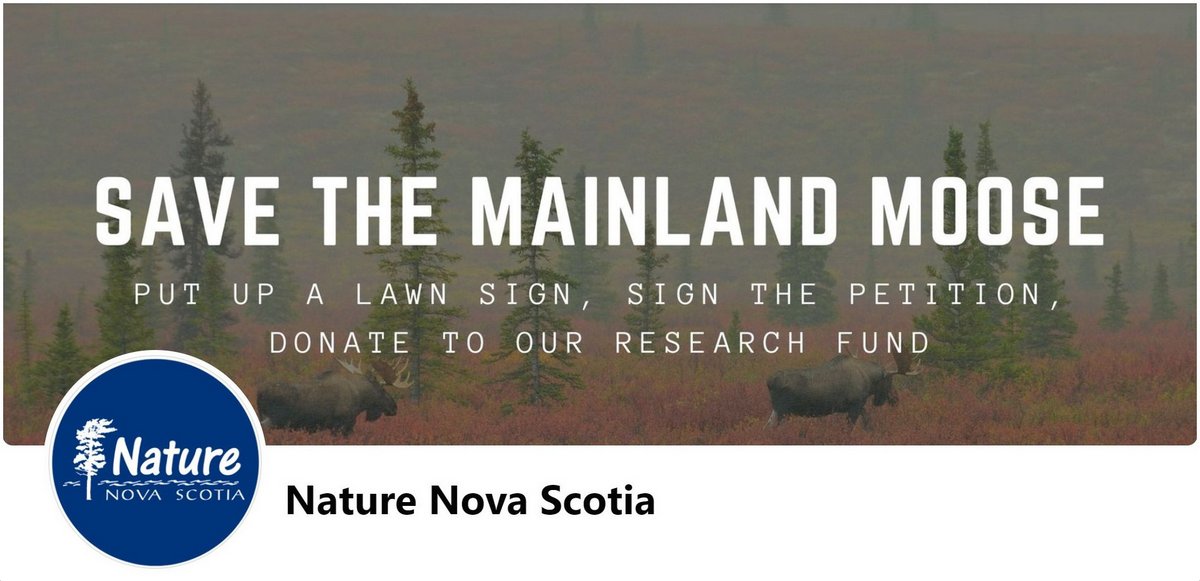 $ 2 4 / H R for 20 flexible hours/week, early November 2023 to end of March 2024, with the possibility of extension pending funding.
The Young Naturalists Club is an immersive natural history society for Nova Scotian youth that promotes the understanding and conservation of nature. Nature Nova Scotia is a federation of natural history societies that works to support conservation in Nova Scotia through networking, research, education, and advocacy initiatives.
Our organizations are partnering on a series of events and other education initiatives over 2023-2024 to expand our impact and improve efficiencies. The Young Naturalists Club wants to engage 800+ youth and their families across the province in traditional natural history learning opportunities, including a growing number of BIPOC and new Canadian families in the Halifax area. NatureNS wants to mobilize Nova Scotians into actions that benefit nature. We are looking for a driven young nature lover to design and lead engaging events (including guided hikes, talks, etc), coordinate volunteers, and assist with communications and other outreach needs.
Meaningful community engagement happens through relationship-building. Priority for this position will be reserved for self-identifying BIPOC (black/indigenous/person of colour) Nova Scotian youth, aged 15-30 at the time of selection, a Canadian citizen and legally entitled to work in Canada, with residence or family ties to Nova Scotia (or broader Mi'kma'ki). This role is supported by Nature Canada's Work To Grow program.
ABOUT THE ROLE
Description: This role coordinates and implements programing for two prominent natural history not-for-profit organizations. Nature Nova Scotia and the Young Naturalists Club recently entered into a partnership to collaborate on the delivery of natural historyfocused educational events – talks, walks, writing, and other content – for youth and families across Nova Scotia. The shared Education & Outreach Programs Assistant role will support both organizations in delivering on their mission by coordinating educational events for various audiences, assisting with outreach goals for advocacy initiatives, contributing to strategic growth goals, and acting as a face of the natural history community.
Work from home/remote, flexible schedule, with regular in-person or distance meetings with NatureNS and YNC staff and core volunteers
Event locations across HRM with occasional travel to other locations in NS (provided by NatureNS and the YNC)
This position reports to both NatureNS Conservation Programs Coordinator Jess Lewis and Young Naturalists Club President Karen McKendry
Prioritized communities for engagement activities could include African Nova Scotians, new Canadians, Mi'kmaq, or others depending on the experiences, connections and interests of the candidate Some activities may have the candidate liaising with municipal or provincial staff, staff and volunteers from other conservation organizations, or community groups
ABOUT YOU
Required — BIPOC youth under 31 years old at the time of hiring
Required — Able to provide a criminal background check and clear child abuse check
Educational background in sciences, education, or other related field
Knowledge of Atlantic Canadian natural history topics and current events, including but not limited to forests, birds, moose, natural resource use, and sustainability
Experience coordinating not-for-profit organizations, programs, or projects, including financial accountability, working with volunteers, and coordinating events
Experience working or volunteering with youth in an educational or informal/recreational setting
Based in HRM with the ability to travel on rare occasions to other communities for events or meetings
Strong verbal and written communication skills
Bonus — Experience working or volunteering for activism initiatives
Bonus — Graphic design or other artistic experience/proficiency
Bonus — Language skills in French, Mi'kmaq, Gaelic, Arabic, Mandarin, or others
Please apply by forwarding a cover letter detailing your interest in the position and relevant background, and resume, to Becky Parker at becky.parker@naturens.ca by October 6, 2023.
Please indicate you saw this posting at GoodWork.ca.
Due to the expected number of applications, we may not be able to confirm receipt or provide feedback for every candidate. Thank you for your time!
This position will involve work with communities traditionally left out of the conservation and naturalist movements. As such, priority will be given to a BIPOC youth, with effort made to hire specifically black or indigenous youth living in Nova Scotia if possible. Learn more about the Work to Grow program at naturecanada.ca/work-to-grow