NOVA SCOTIA CONSERVATION & STEWARDSHIP
Position: Assistant Stewardship Coordinator
Organization: Clean Annapolis River Project
Location: Annapolis Royal, Nova Scotia
Start date: As soon as possible (flexible)
End date: March 31, 2023 (with possibility of extension)
Remuneration: $18.00 per hour plus 4% vacation pay and statutory benefits at 35 hours per week.
Job Description/Responsibilities:
The Assistant Stewardship Technician will primarily support the delivery of CARP's private land stewardship and ecological restoration projects and programs. They will work collaboratively under the leadership of the Private Lands Stewardship Coordinator and Program Manager. The role will include support for land managers, primarily farmers, to plan and implement best practices, restoration and, enhancement activities that benefit biodiversity (often with a focus on species at risk). The Assistant Stewardship Technician will support the delivery of the Agricultural Biodiversity Conservation (ABC) program by recruiting new farmers, conducting field assessments, and writing personalized property reports and recommendations.
This position may also involve following scientific monitoring protocols to assess baseline conditions or evaluate outcomes (e.g., species or habitat surveys, wetland ecosystem services protocol, wetland delineation). The use of technology such as ArcGIS, GPS and other mapping software will be required for site planning, mapping, and reporting purposes.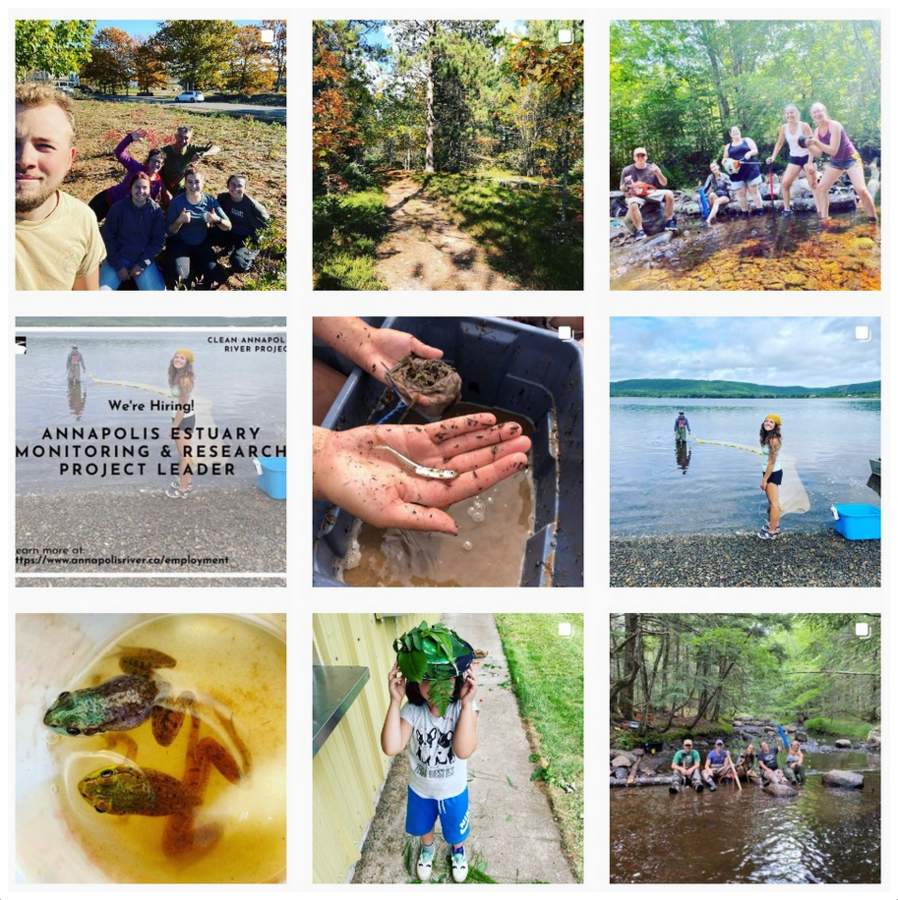 Normal work hours will be 8:30 am – 4:30 pm; early morning or late evening work may be required on occasion. The position will include a mix of office work based out of CARP's office in Annapolis Royal as well as field-based activities across southwest Nova Scotia. The position will require access to a personal vehicle, with compensation provided according to the prevailing provincial mileage rate.
Specific tasks may include:
The identification and execution of strategies for effective landowner engagement in CARP programs;
Participation in public outreach events to support landowner engagement;
Support for the delivery of the Agricultural Biodiversity Conservation Plan program including conducting ecological assessments of agricultural properties and writing personalized plans based on your findings;
Field-based assessments and data collection such as general habitat assessments, species at risk surveys, riparian health assessments, or water quality monitoring;
Site identification, planning, and execution for habitat restoration and enhancement activities;
The development of management recommendations for target species at risk or habitats on working landscapes;
Coordination with external partners to deliver collaborative projects, identify project synergies or partnership opportunities;
Report writing and production of other communications materials for a variety of audiences, including project funders, private landowners, or members of the public;
Production of maps using ArcGIS for planning or reporting purposes;
Research and data synthesis or analysis;
Participation in staff meetings and project planning meetings as required.
Reporting Relationships:
The Assistant Stewardship Technician will report to the Private Land Stewardship Coordinator on matters specific to the delivery of programs/projects and report to the Administration Manager on all HR, contractual reporting deadlines and financial matters (e.g., travel claims, sick days, and vacation). The Assistant Stewardship Technician works closely and in cooperation with other staff members and in accordance with all CARP policies approved by the Board of Directors. The Assistant Stewardship Technician is not part of the CARP management team and no staff report directly to him/her/them.
Responsibilities of the Employer:
The employer will provide a safe and respectful work environment free from discrimination and harassment, meet the financial obligations to the employee in a timely manner and, within the financial capacity of the organization, provide the employee with equipment, materials and supplies to carry out his/her/their duties. In consultation with the employee, the employer will carry out a performance evaluation within three months of the start of the contract and annually thereafter at minimum.
Responsibilities of Employee:
The employee will carry out their duties described above in a timely fashion, conduct themself and ensure that those reporting to them conduct themselves in a professional manner and follow all policies of the employer and ensure that those reporting to them follow all policies of the employer.
To Apply:
E-mail resume and cover letter as a single document to Administration Manager, Susan Lane, at susanlane@annapolisriver.ca . Please use subject line "Stewardship Assistant Application". Applications will be reviewed on an ongoing basis until the position is filled. Applicants are encouraged to identify if they are pre-qualified for any employment subsidy programs (e.g., through Eco Canada, Clean Foundation, etc.).
Please indicate you saw this posting at GoodWork.ca.