EMPLOYMENT OPPORTUNITY
Position: Analyst
Company: Ostrom Climate Solutions 
Location: Vancouver / Remote
Group: Carbon Management & Innovation
Role: Analyst
Company Description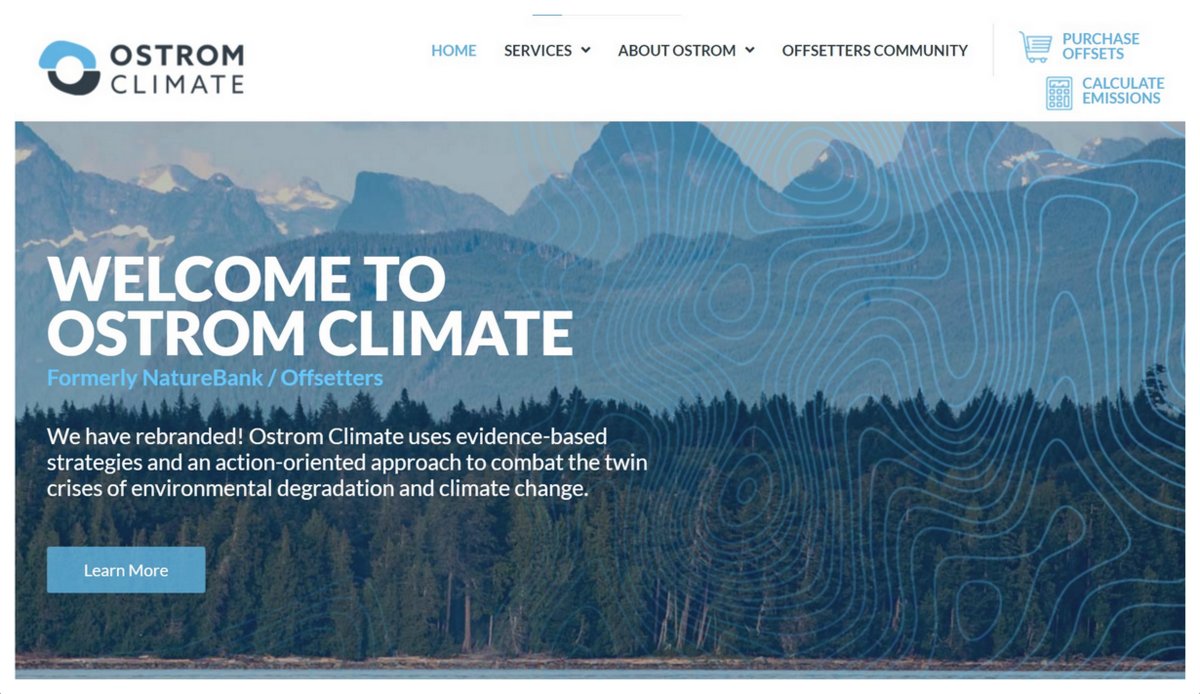 Ostrom Climate Solutions is a global leader in the design, development, and implementation of GHG reduction programs. We are based in Vancouver, British Columbia, and have one of the most experienced full-service carbon management teams in North America. We help our clients meet carbon offset obligations with our portfolio of projects, including clean technology and land-based offsets from North America and around the world. We also provide carbon and environmental footprinting services, life cycle assessments, environmental and sustainability reporting, and climate risk management services.
Role Description:
We are seeking a highly self-motivated and passionate individual to join our Carbon Management & Innovation team as an Analyst.
This individual will manage GHG Inventory Projects, and will also support various team functions, including embodied emissions quantification, life cycle assessment (LCA), and carbon credit project development, including carbon offset and low carbon fuels credit markets. We are seeking someone who is a business-minded technical specialist that thrives in a dynamic entrepreneurial environment. This is a full-time position, reporting to the Director of Carbon Management & Innovation.
Principal Responsibilities include:
Collecting, reviewing, and processing data for GHG quantification and LCAs
Acting as an in-house subject matter expert on GHG accounting standards, LCA practices, and GHG reporting systems
Writing, editing, organizing, and managing project documents and reports
Contributing to quality assurance/quality control through document review
Additional Responsibilities may include but are not limited to:
Providing technical support to the clean technology projects sourcing team for the voluntary and compliance carbon credit markets
Evaluating the feasibility of emissions reduction opportunities through research, analysis, and preparing feasibility assessment reports
Supporting team members in other duties as requested
Required Qualifications:
Bachelor's degree or higher in a relevant field (e.g. Sustainability, Environmental Management, Applied Sciences)
Minimum of between one and three years of professional work experience completing GHG inventories
Strong numerical aptitude and ability to interpret technical data in order to solve complex analytical problems
Very strong verbal and written communication skills
Experience with MS Office Suite
Desirable Qualifications:
Experience with carbon markets and carbon project development, and good command of evolving climate policy and regulatory landscape
Experience working in an industrial setting, and familiarity with multiple sectors, such as chemicals, mining, built environment, transportation, or biofuels
Skills and traits:
Excellent written and oral communication skills: comfortable writing and reviewing technical documents and presenting to prospective clients
Entrepreneurial mindset: creative, positive, resourceful, and motivated for success
Detail-oriented: the ability to focus on details even in times of high pressure
Organized: the ability to manage several projects under multiple deadlines, and effectively track time, budgets, and project status
Ability to achieve objectives both independently and in a team environment
Key Reporting Relationship:
Reports to Director of Carbon Management & Innovation
How To Apply:
Please send your resume with a cover letter attached to: 
CMI-jobs@ostromclimate.com
Please indicate you saw this posting at GoodWork.
The position will remain open until filled.