GARDENING & LANDSCAPING JOBS
Position: Landscaper
Company: Common Ground Landscape Design
Location: Downtown Toronto, Ontario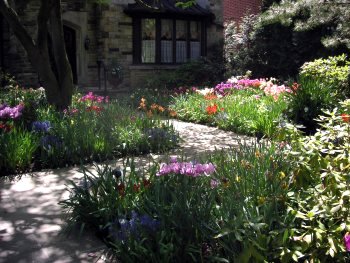 Hello I run a small landscaping business in Toronto. We design build and maintain gardens all over the city. We also look after a large BIA in down town Toronto. I am looking for a full time employee and a part time employee for the rest of the season. We have begun a new watering program and are looking for a dedicated waterer for the gardens we have installed through out the BIA for Monday and Tuesday, and then regular garden maintenance and installations Wednesday through Friday.
As with most landscaping companies we are adjusting to the heat by starting earlier in the morning. You must have experience as a gardener or a farmer, have an artistic eye, and know the difference between a plant and a weed.
The watering job requires that you must have a valid driver's licence with a clean record, as you will be driving a golf cart with a water tank on the back of it. We do very thorough work and an attention to detail is how we operate daily. You must have a strong back and work well with a team and on your own.
If you think this would be a good fit for you, we look forward to hearing from you. Please send your resume to commongroundlandscapedesign@gmail.com
Pay is reflective of your experience. 
Please indicate you saw this posting at GoodWork.ca.