GRANT FUNDING
Hiring: Grants Lead
Organization: Taking Root
Location: Remote, anywhere in Canada
About the position
Taking Root is looking to increase its grant funding to accelerate the development of its smallholder reforestation projects around the world. The Grants Lead owns this key commercial objective and is responsible for the growth of annual grants revenue sourced from private foundations, corporations, and government and development agencies. Reporting to the Commercial Director, this role will support the creation of the organization's grants strategy, be responsible for managing relationships with Taking Root's funding partners, write grant proposals and co-ordinate with Taking Root's project teams to ensure the timely creation of grant deliverables.
This is a full-time position, and we are open to full-time remote work within Canada. Our office is in Vancouver, BC, and is available for employees who prefer in-person settings. Salary is competitive and based on experience. We work with a diverse set of international partners and especially encourage Indigenous Peoples, members of racial minorities, people with disabilities, LGBTQIA2S+, and members of other underrepresented groups to apply.
About Us
Taking Root's purpose is to accelerate the restoration of the world's forests. We enable smallholder farmers to grow trees and earn money from the carbon they remove from the atmosphere. Our technology and support make it simple for our reforestation partners to create transparent and robust forest carbon removals. From registering farmers and recruiting land, to monitoring trees grown and the carbon stored over time, we provide the tools at every step of the way to help our partners successfully manage and scale their carbon projects. Recognised for its best practices by the UN, EU and World Economic Forum, Taking Root is connecting thousands of farmers to the carbon market, improving their livelihoods by restoring forests around the world.
Responsibilities:
Work with the Commercial Director to create a grant strategy in order to secure grant funding for the organization
Research new grant funding opportunities and partnerships
Develop relationships with potential Funding Partners including private foundations, corporations, and government and development agencies
Lead the grant submission process including creation and writing of proposals with support from Taking Root's Content and Copywriting Specialist
Leading the day-to-day account management for all Funding Partners
Responsible for grant reporting process, ensuring all deadlines are met and all reporting requirements are fulfilled
Responsible for tracking and reporting on the grants pipeline and revenue generation
Co-ordinate across project teams to ensure the creation of any supporting materials for funders including concept notes, presentations, and project fact sheets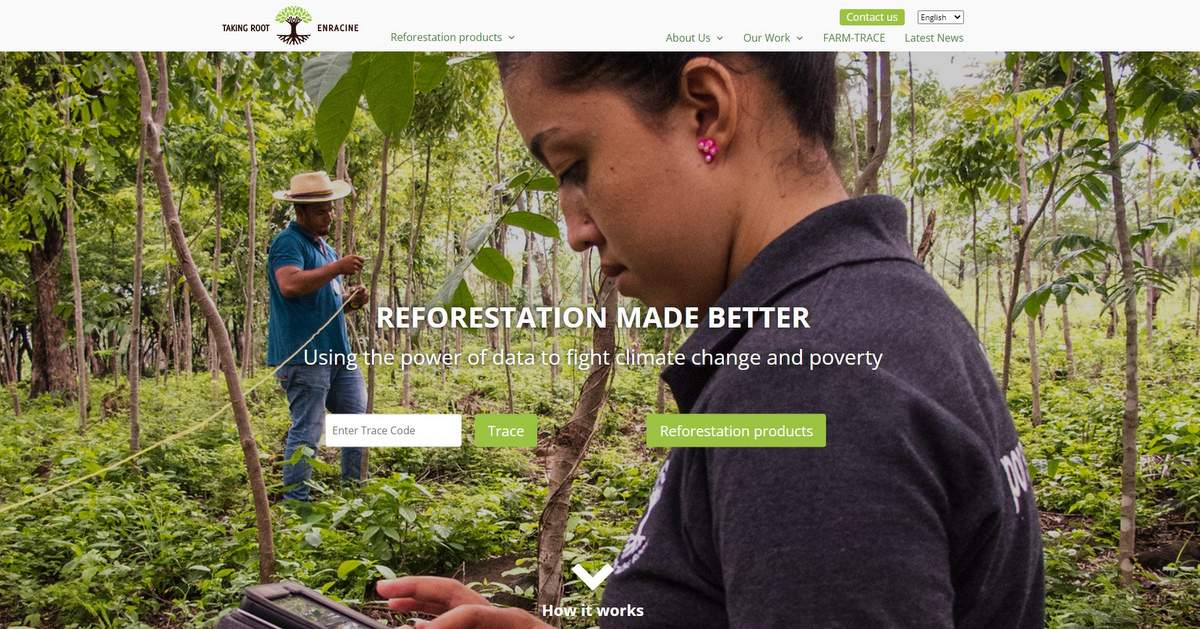 Skills, Qualifications, and Experience required:
We especially encourage those with unconventional experience, education, or career paths to apply, even if you may not meet the precise requirements listed in this posting.
3+ years experience in managing funder relationships, writing proposals and researching grants
Proven track record of securing funding from a variety of sources. Knowledge of Canadian, climate or international development funding ecosystem is a plus.
Exceptional relationship building skills
Strong writing skills.
Experience of writing about scientific, environmental or technology processes is a plus
Experience of working with nature based climate solutions and the carbon markets is a plus
Project Management experience is a plus
Must be comfortable working virtually across international settings and timezones
Ability to speak Spanish is a plus
How to apply
Submit a cover letter and resume via our portal:
https://takingroot.applytojobs.ca/commercial+department/19651
Please indicate you saw this posting at GoodWork.
We value every application; however, only those applicants selected for an interview will be contacted.
Taking Root has a diverse team of talented people across gender and racial spectrums. We have created a culture of innovation, diversity, and inclusivity, striving for open discussions, best hiring and operational practices. We hire and promote based on merit, competence, performance, successful milestones, and business needs. We prohibit discrimination and harassment of any kind, be that based on race, colour, gender, sexual orientation, religion, ethnicity, ancestry, disability, or any other protected characteristic as outlined by federal or provincial laws.