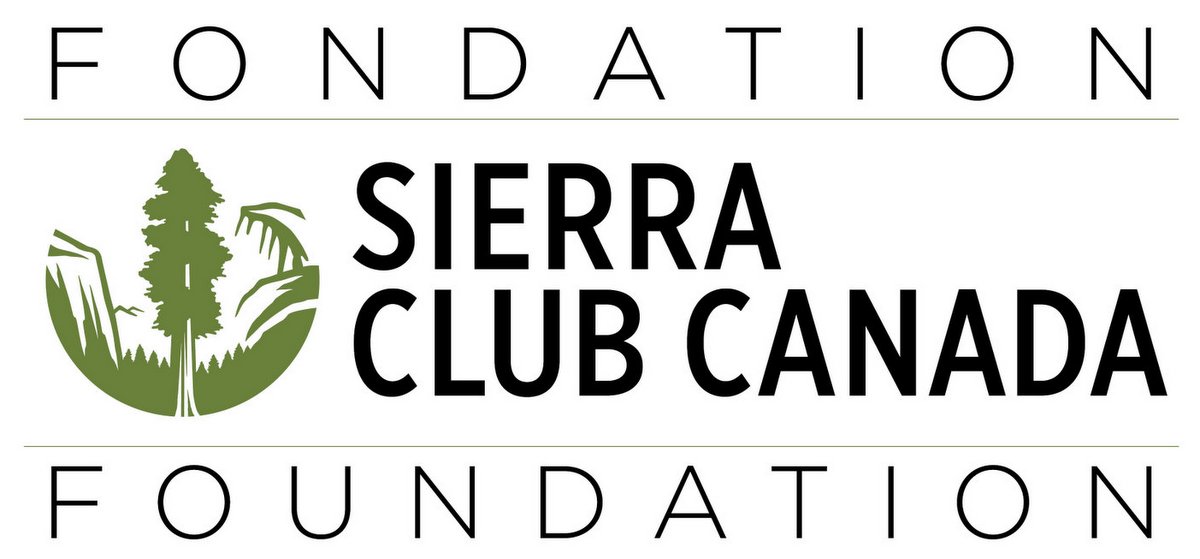 SUMMER JOBS & STUDENT JOBS
Position: Indigenous Outreach Coordinator
Type: age 30 & under / summer
Organization: Sierra Club Canada Foundation
Location: remote within New Brunswick. Travel around the province required.
The Sierra Club of Canada Foundation (SCCF) is one of Canada's national grassroots environmental organization working on environmental advocacy, conservation, and education. With a membership base across the country, we are committed to empowering people to be leaders in protecting, restoring, and enjoying healthy and safe ecosystems.
Status: Summer Contract. Please note, this position is funded by the Canada Summer Jobs (CSJ) program and as a result, the successful candidate must:
Be between 15 and 30 years of age at the beginning of the employment period;
Be a Canadian citizen, permanent resident, or person to whom refugee protection has been conferred under the Immigration and Refugee Protection Act for the duration of the employment;
Have a valid Social Insurance Number at the start of employment and be legally entitled to work in Canada in accordance with relevant provincial or territorial legislation and regulations
Summary
We are looking for 2 Indigenous Outreach Coordinators to build relationships and awareness between the Atlantic Chapter of the Sierra Club Canada Foundation and Indigenous communities. These individuals will represent the Sierra Club and build a peace and friendship framework with Wabanaki peoples and communities in whose homelands the Sierra Club Atlantic Chapter operates.
You are a community-minded individual who has a knowledge or interest in learning about causes important to Wabanaki communities, as well as a cultural sensitivity and understanding of environmental racism. You are comfortable with traveling around New Brunswick and reaching out to Indigenous communities in a respectful manner. You're able to work independently, but also collaboratively with other SCCF staff and Indigenous communities. If this sounds like you, we'd love to hear from you.
Responsibilities and Scope
Relationship building with members of Indigenous communities through a variety of outreach activities, including possible attendance of pow wows. When opportunity arises, set up a Sierra Club information booth, facilitate information sessions.
Organize with Indigenous communities to set up events and outreach on issues such as the Atlantic Loop
Seek connection and potential opportunities for partnering and supporting Wabanaki organizations
Assist with social media outreach
Work collaboratively with another CSJ worker, as well as Atlantic Canada Chapter (ACC) staff and Executive Committee
Compile a report detailing community connections and the best way(s) for the organization to continue those relationships
Skills, Competencies, & Qualifications
Ability to work independently and collaboratively
Strong planning, organizational, and administrative skills
Comfortable with public speaking and outreach
Resourcefulness, initiative, and flexibility
Comfortable with coordinating and managing travel and scheduling for outreach events and engagement
Within 15 - 30 years of age to qualify for the Canada Summer Jobs Program
Experienced in outreach and engagement activities
Knowledgeable and/or interested in learning more about causes important to Wabanaki communities
Cultural sensitivity and understanding of environmental racism
Valid driver's license and reliable access to a vehicle
Preference given to Indigenous applicants
Does this sound like you? If so, we welcome your application!
Terms
30 hours/week employment at $18/hr, for 9 weeks. Start date early - mid June
Travel mileage reimbursed
To Apply
The deadline for applications is June 1st, 2022.
Please email a cover letter and resume as a single document to hr@sierraclub.ca
Your cover letter should:
Outline your relevant experience specific to this position.
Explain why you are excited to join our team.
Please indicate you saw this posting at GoodWork.
SCCF is committed to inclusivity, equity, and diversity within our community. We seek to hire talent with a range of life experiences and perspectives, recognizing that our mission-driven work is best advanced by the contributions of people of all genders with diverse backgrounds, beliefs, and cultures. We encourage applicants from all ages, cultures, races, religions, colours, sexual orientation, gender identities or expressions, disability statuses, nationalities, or other statuses protected by law. If you have special accessibility requirements that need to be considered during the recruitment process, please let us know by emailing us at hr@sierraclub.ca All information relating to accommodation needs will be addressed confidentially.