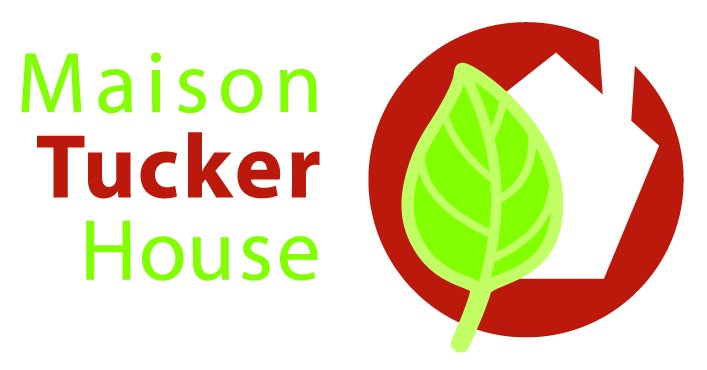 JOB POSTING / INTERNSHIP
Position: Program and Community Coordinator Intern - Francophone|Stagiaire coordonnateur communautaire et de programmes - francophone
Type: paid internship, 6+ months
Organization: Maison Tucker House Renewal Centre
Location: Ottawa and Rockland, Ontario
Internship Description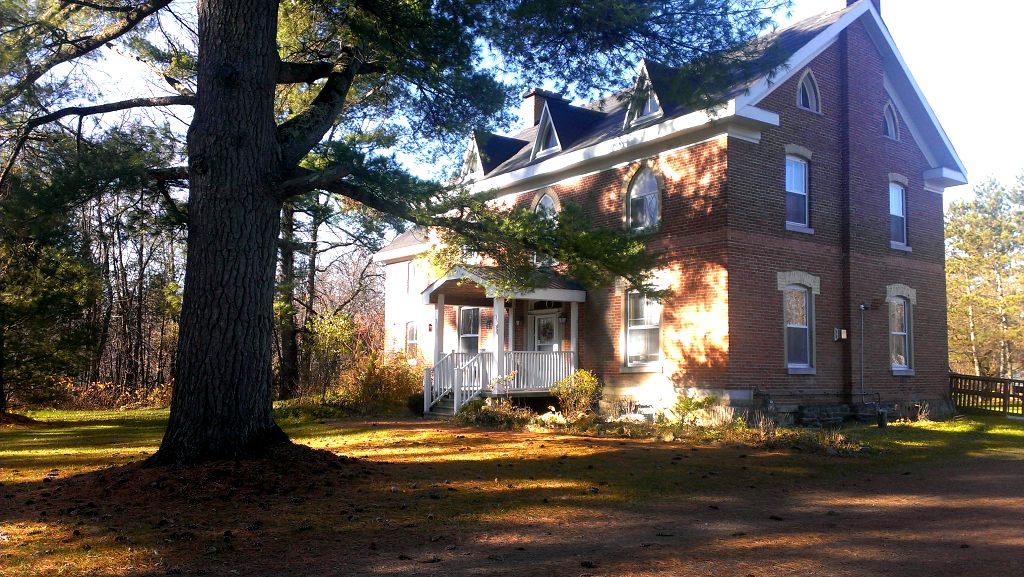 Tucker House Renewal Centre is a charitable retreat and environmental learning centre with a mission to promote sustainable living. It carries out this mission by providing interactive ecological programs in both official languages for children, youth and adults in Prescott-Russell and Ottawa and by operating and maintaining an eco-friendly retreat facility in a natural and historic setting. This facility is located on a 30 acre property in Rockland, Ontario, a predominantly French-speaking community 30 minutes east of Ottawa. The organization also has a head office in Ottawa. Programs include an on-site seed-saving garden, summer nature camp, eco-education training for teachers, and regular rentals at our retreat centre. We also have a capital renovation program and renewable energy on-site. Projects include a community kitchen feasibility study, and health and safety renovations to the property.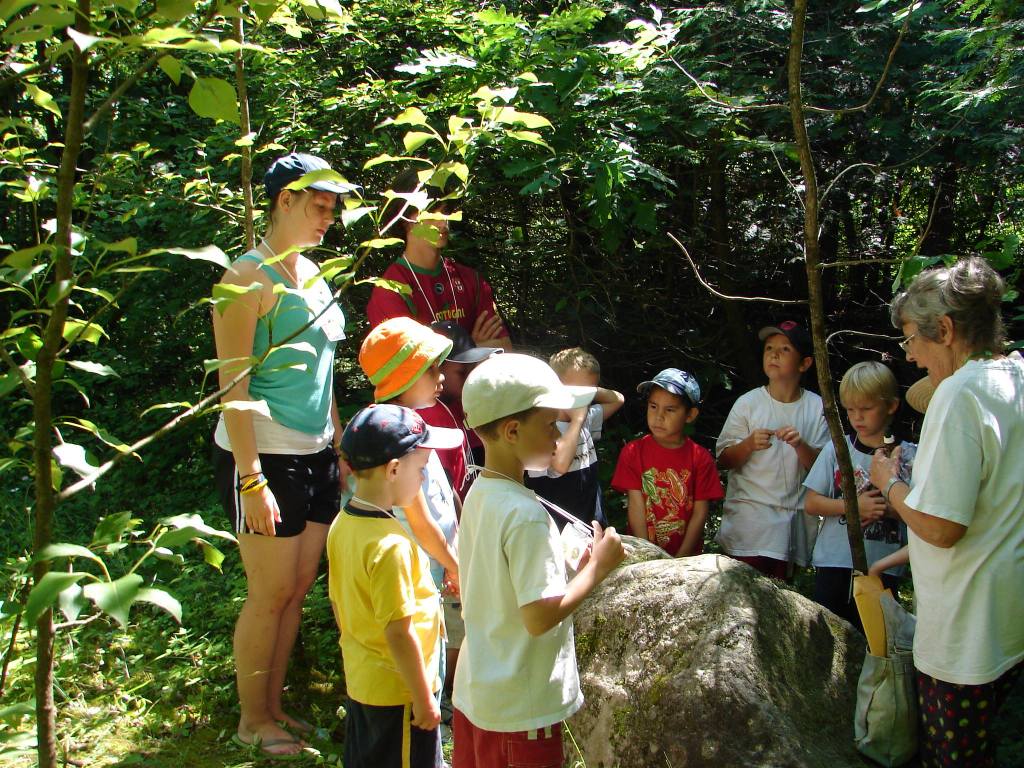 Tucker House is seeking a Francophone Program and Community Coordinator to provide leadership for our programs. We are looking for a motivated individual willing to take on multi-faceted work as we engage in several educational on-site programs and projects, regular activities, and a community kitchen feasibility study. The successful candidate will facilitate community kitchen focus groups and trial workshops (may include food preparation) to determine a model that best fits the community. They will also assess the requirements for a community kitchen (health code, assist in evaluating necessary infrastructure/building upgrades, etc.). The coordinator will perform outreach and communication duties, and will liaise with community partners such as Health Unit, parent groups, etc. They will assist with partnership negotiations and educational programming for French school boards, planning outdoor classrooms and aid in lesson development and teaching on topics such as sustainable forests, agroforests, garden learning, and natural building and energy systems. They will also provide day-to-day administrative assistance and support grant research and fundraising in French.
Internship duration:
Hours per Week: 30
Rate: $19.00/hr
Start Date: As soon as possible (early 2018)
End Date: 6+ months
Eligible interns are:
30 years of age or under at the start of the internship
Recent graduates from a post-secondary science, technology, engineering or mathematics (STEM) program
Canadian citizens, permanent residents or persons granted refugee status in Canada
Legally allowed to work according to the relevant provincial legislation and regulations
Not receiving employment insurance during their internship
Available to work for at least six months
Education Requirements: Same requirements as Clean tech program - Recent graduates (less than three years) from a post-secondary STEM program. Engineering background is an asset.
Certification Requirements (if any, i.e. First Aid, Security Clearance): Police Records Check for working with vulnerable populations. WHMIS and safe food handling training will be provided.
Specific Duties and Responsibilities:
Specific areas of responsibility include:
1. Human Resources: assist with supervision of project/program and engagement of volunteer groups (emerging educators), and community focus group members
2. Fund Development: assist with grant research, writing and other fundraising initiatives in French to support project outcomes
3. Administration and Operations: support administrative and operations tasks on-site, remotely, and from Ottawa office as needed. Assist with monitoring infrastructure/kitchen upgrades on-site as required
4. Partnerships and Programs: assist with networking and partnership development for programs and ongoing projects, liaising with community partners and prospects to strengthen support
5. Research: coordinate research on Clean Tech and sustainability solutions on-site at Tucker House including community kitchen model (best practices; required upgrades); sustainable forest management and outdoor classroom arboretum plans; biodiversity preservation and specialty garden initiatives (seed-saving, greenhouse research); and optional tech-connected outdoor learning,
6. Communications and Outreach: lead public communications at both organizational and program levels, including local marketing of projects, donation request letters, bilingual online presence, newsletters, potential tech-connected outdoor learning options.
Knowledge and Skills:
Qualifications and Attributes: Must meet the Clean Tech Internship requirements (https://cleantech.collegesinstitutes.ca/employers/). We recommend getting pre-approved as a Clean Tech intern to accelerate the application process.
Committed to Tucker House values, vision and direction
Two years of leadership and management experience in the non-profit sector a strong asset
Education and/or experience in engineering, agriculture/nutrition, agroforestry, and/or education a strong asset
Proven experience and confidence with fundraising and revenue generation
Good understanding of sustainability and clean tech issues and experience with environmental organizations
Proven capacity to work effectively with donors, government, media and NGOs
Strong interpersonal and communication skills; confident in public speaking and presentations for children and adult learners
Proven capacity to work in a self-directed manner and ability to provide leadership and collaborate with others in a team situation
Ability to organize a high volume of work and prioritize and effectively handle spontaneous demands
Experience working with and following program budgets and reporting
Professional-level bilingualism in English and French (reading, writing, and speaking)
Must be creative, energetic, motivated, and detail-oriented
Experience leadingand supervising volunteers
Be available to work flexible hours (some evenings and weekends as needed)
Must have access to own transportation for urban and rural interactions
Benefits:
This is an excellent opportunity to gain direct experience and contribute to a recognized and growing environmental organization.
How to apply:
Send a bilingual cover letter and resume as one attachment to Diana Brushey at:
ecoprograms

maisontuckerhouse.ca*
with "Francophone Program and Community Coordinator" in the subject line.
Resume and cover letter should both be bilingual; a copy in French and a copy in English.
Please ensure that you state clearly how you meet all requirements and eligibility criteria for the position, as well as whether you meet any of the listed assets. Applicants must be available for in-person interview in January or be able to make suitable alternative arrangements.
Only those applicants selected for an interview will be contacted. Candidates selected for an interview will be asked to provide three references.
When applying, please indicate that you saw this posting at GoodWork.ca
---
OFFRE D'EMPLOI/ STAGE
Offre d'emploi: Stagiaire coordonnateur communautaire et de programmes - francophone
Poste: Coordonnateur communautaire et de programmes
Type: stage payé pendant au moins six mois
Organisation: Tucker House Renewal Centre (Maison Tucker)
Lieu: Ottawa et Rockland, Ontario
Description du stage
La Maison Tucker est un centre de renouvellement et d'éducation environnemental caritatif avec la mission de promouvoir des modes de vie durables. Il accomplit cette mission en offrant des programmes écologiques interactifs dans les deux langues officielles pour les enfants, les jeunes et les adultes de Prescott-Russell et d'Ottawa et en exploitant et entretenant un centre de renouvellement écologique dans un cadre naturel et historique. Ce centre est située sur une propriété de 30 acres à Rockland, en Ontario, une communauté majoritairement francophone, 30 minutes à l'est d'Ottawa. L'organisation a également un siège social à Ottawa. Les programmes comprennent un jardin de sauvegarde des semences sur place, un camp d'été extérieur, une formation à l'éco-éducation pour les enseignants et des locations régulières dans notre centre de renouvellement. Nous avons également un programme de rénovation environnemental et de l'énergie renouvelable sur place. Les projets comprennent une étude de faisabilité d'une cuisine communautaire et des rénovations liées à la santé et à la sécurité sur la propriété.
Tucker House est à la recherche d'un coordonnateur communautaire et de programmes francophone pour assurer le leadership de nos programmes. Nous sommes à la recherche d'une personne motivée et désireuse d'entreprendre un travail avec plusieurs facettes : plusieurs programmes et projets éducatifs sur place, activités régulières et une étude de faisabilité dune cuisine communautaire. Le candidat retenu animera des groupes de discussion sur la cuisine communautaire et des ateliers d'essai (pouvant inclure la préparation d'aliments) afin de déterminer le modèle qui convient le mieux à la communauté. Il évaluera également les exigences pour une cuisine communautaire (code de la santé, aide à l'évaluation de l'infrastructure nécessaire / mise à niveau des bâtiments, etc.). Le coordonnateur effectuera des tâches de communication et de liaison avec les partenaires communautaires tels que le bureau de santé, les groupes de parents, etc. Il aidera à négocier des partenariats et des programmes éducatifs pour les conseils scolaires francophones, planifiera des cours en plein air sur des sujets tels que les forêts durables, l'agroforesterie, le jardinage et les systèmes naturels de construction et d'énergie. Il fournira également une assistance administrative quotidienne et aidera à la recherche de subventions et de collecte de fonds en français.
Durée du stage:
Nombre d'heures par semaine: 30 heures
Taux:
Date de ébut: Dès que possible (début 2018)
Date de fin: 6 mois plus tard ou plus
Les stagiaires éligibles ont/ sont:
30 ans ou moins au début du stage
Diplômés récents d'un programme postsecondaire en sciences, technologie, ingénierie ou mathématiques (STGM)
Citoyens canadiens, résidents permanents ou personnes ayant obtenu le statut de réfugié au Canada
Légalement autorisé à travailler selon les lois et règlements provinciaux applicables
Ne reçoit pas d'assurance-emploi pendant leur stage
Disponible pour travailler pendant au moins six mois
Exigences en matière d'études: Mêmes exigences que le programme de Technologie - Diplômés récents (moins de trois ans) d'un programme d'études post secondaires en STGM. Le contexte d'ingénierie est un atout.
Exigences de certification (s'il y a lieu, par exemple, premiers soins, cote de sécurité): Vérification des dossiers de police pour travailler avec les populations vulnérables. Le SIMDUT et la formation à la manipulation sécuritaire des aliments seront fournis.
Tâches et responsabilités spécifiques
Les domaines de responsabilité comprennent:
1. Ressources humaines: aider à superviser le projet / programmes et s'occuper des groupes de bénévoles (nouveaux éducateurs) et des membres des groupes de discussions communautaires
2. Générer des revenus: aide à la recherche de subventions, à la rédaction et à d'autres initiatives de collecte de fonds en français pour aider les projets
3. Administration et opérations: appuyer les tâches administratives et opérationnelles sur place, à distance et à partir du bureau d'Ottawa au besoin. Aider à superviser les rénovations de l'infrastructure et de la cuisine, sur place au besoin
4. Partenariats et programmes: aider au développement de réseaux et de partenariats pour les programmes et les projets en cours, assurer la liaison avec les partenaires communautaires et les futurs partenaires possibles pour renforcer le soutien
5. Recherche: coordonner la recherche sur les technologies propres et les solutions de développement durable sur place à la Maison Tucker, y compris le modèle de cuisine communautaire (procédures et mises à niveau requises); plans de gestion durable des forêts, de l'arboretum et des salles en plein air; initiatives de préservation de la biodiversité et de jardins spécialisés (sauvegarde des semences, recherche sur les serres); et l'apprentissage extérieur lié à la technologie
6. Communications et sensibilisation: diriger les communications publiques au niveau de l'organisation et du programme, y compris le marketing local des projets, les lettres de demande de dons, la présence en ligne bilingue, les bulletins d'information et, possiblement, les possibilités d'apprentissage en plein air.
Connaissances et compétences:
Qualifications et attributs: Doit satisfaire aux exigences du stage en technologies propres (https://cleantech.collegesinstitutes.ca/employers/). Nous recommandons d'être pré-approuvé en tant que stagiaire en technologies propres pour accélérer le processus de demande.
Engagement envers les valeurs et la vision de la Maison Tucker
Deux années d'expérience en leadership et en gestion dans le secteur à but non-lucratif est un atout important
Formation et / ou expérience en ingénierie, agriculture / nutrition, agroforesterie et / ou éducation un atout
Bonne compréhension des questions de durabilité et de technologies propres et de l'expérience avec des organisations environnementales
Capacité démontrée à travailler efficacement avec les donateurs, le gouvernement, les médias et les ONG
Fortes compétences interpersonnelles et en communication; confiant dans la prise de parole en public et à donner des présentations pour les enfants et les adultes
Capacité démontrée à travailler de façon autonome et aptitude à diriger et à collaborer avec d'autres dans une équipe
Capacité d'organiser un volume de travail élevé et de prioriser et de gérer efficacement les demandes spontanées
Expérience de travail avec les budgets de programmes et les rapports
Bilinguisme professionnel en anglais et en français (lecture, écriture et expression orale)
Doit être créatif, énergique, motivé et axé sur les détails
Avantages:
C'est une excellente opportunité d'acquérir une expérience directe et de contribuer à une organisation environnementale reconnue et en croissance.
Comment s'inscrire:
Envoyez une lettre de présentation et un curriculum vitae bilingues en pièce jointe à Diana Brushey à:
ecoprograms

maisontuckerhouse.ca*
avec «Coordonnateur communautaire et de programmes- francophones» dans la ligne de sujet.
Le CV et la lettre de motivation doivent être bilingues; une copie en français et une copie en anglais.
Veuillez vous assurer que vous indiquez clairement comment vous répondez à toutes les exigences et critères d'admissibilité pour le poste, ainsi que si vous répondez à d'autres éléments énumérés. Les candidats doivent être disponibles pour une entrevue en personne en janvier ou être en mesure de prendre d'autres dispositions appropriées.
Seuls les candidats sélectionnés pour une entrevue seront contactés. Les candidats sélectionnés pour une entrevue seront invités à fournir trois références.
En postulant, veuillez indiquer que vous avez vu cet affichage sur : GoodWork.ca
When applying, please indicate that you saw this posting at GoodWork.ca.
*Email: The e-mail address above has been masked to prevent spam. Please copy the address or type it manually, add the @ sign, remove "mask" and any spaces.

Note: This posting is provided on an "As Is" basis and for general informational purposes only. People and Planet (also known as "GoodWork") is not responsible for the content, accuracy, timeliness, completeness, legality, reliability, quality or suitability of this posting. We do not screen or endorse the organizations or individuals involved. If you decide to accept an offer of employment, volunteering or any other arrangement, you do so at your own risk and it is your responsibility to take all protective measures to guard against injury, abuse, non-payment or any other loss. Please read our full Terms & Conditions.