OUTDOOR, NATURE & FOREST SCHOOLS
Hiring: Forest Play - Assistant Leader
Organization: Forest Play
Location: Canmore  / near Banff, Alberta
Since our start in 2011, Forest Play has become a leader in providing high-quality nature connection programs for children. We know that one of the things that sets us apart are the guides and mentors that work with us. We are 100% outdoors all the time and we focus on connection — connection to nature, self and others.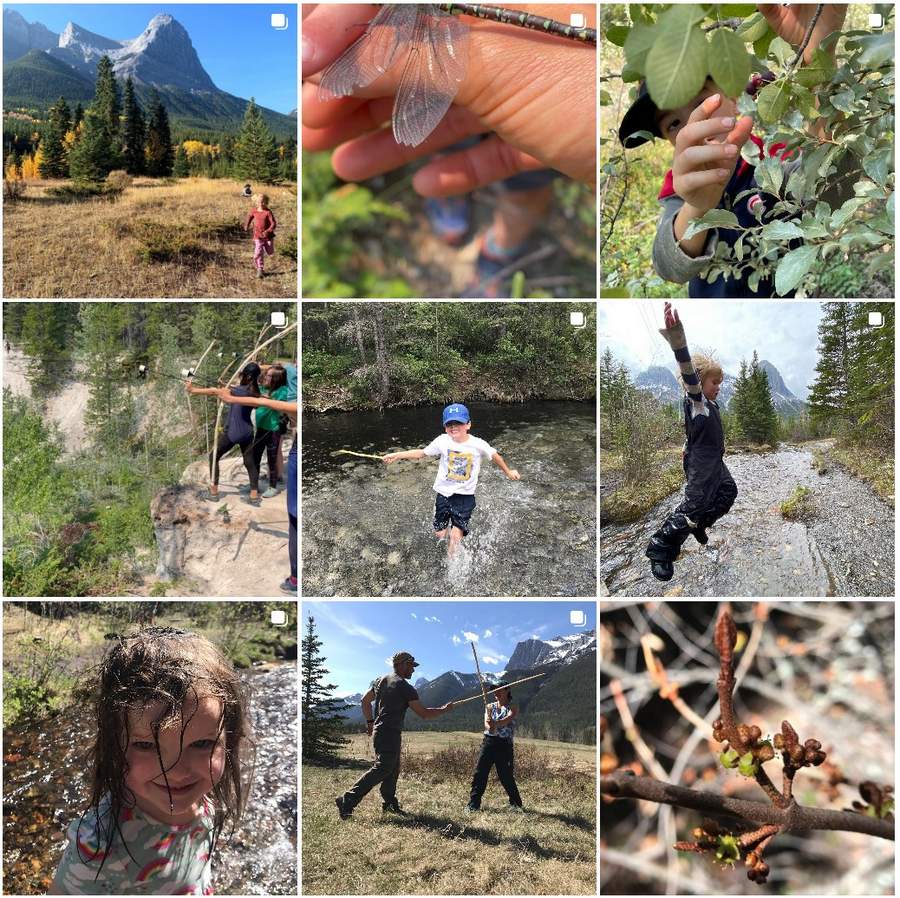 Those who work with us:
love working with children (ages 4-12)
have a strong personal connection to nature built through their own time outdoors
are are adept at facilitating meaningful nature connection experiences through stories, activities, wilderness skills and games
enjoy being outdoors in all types of weather and are constantly curious about the world around us
know that nature is our home and our most powerful mentor
If this sounds like you, we would love to hear from you!
Email your application to: info@forestplay.ca
Please indicate you saw this posting at GoodWork.
---
Detailed Job Description
Qualifications:
Must have a sincere desire to work with deep nature connection mentoring with youth ages 4-6 in an outdoor setting
Minimum two years formal training (or equivalent experience) in a related field (Example: Early childhood education, outdoor recreation and leadership, wilderness skills, education, outdoor leadership/guiding)
Minimum one year experience in a related field (Examples: Wilderness/Forest schools, nature/park interpretation, early childhood education/teaching)
Must have a valid Standard First Aid & CPR certificate (preference given to those with Wilderness First Aid)
Must be 20 years or older and have a valid driver's license and transportation to Forest Play
Must provide a valid Vulnerable Sector check (1 year old or newer)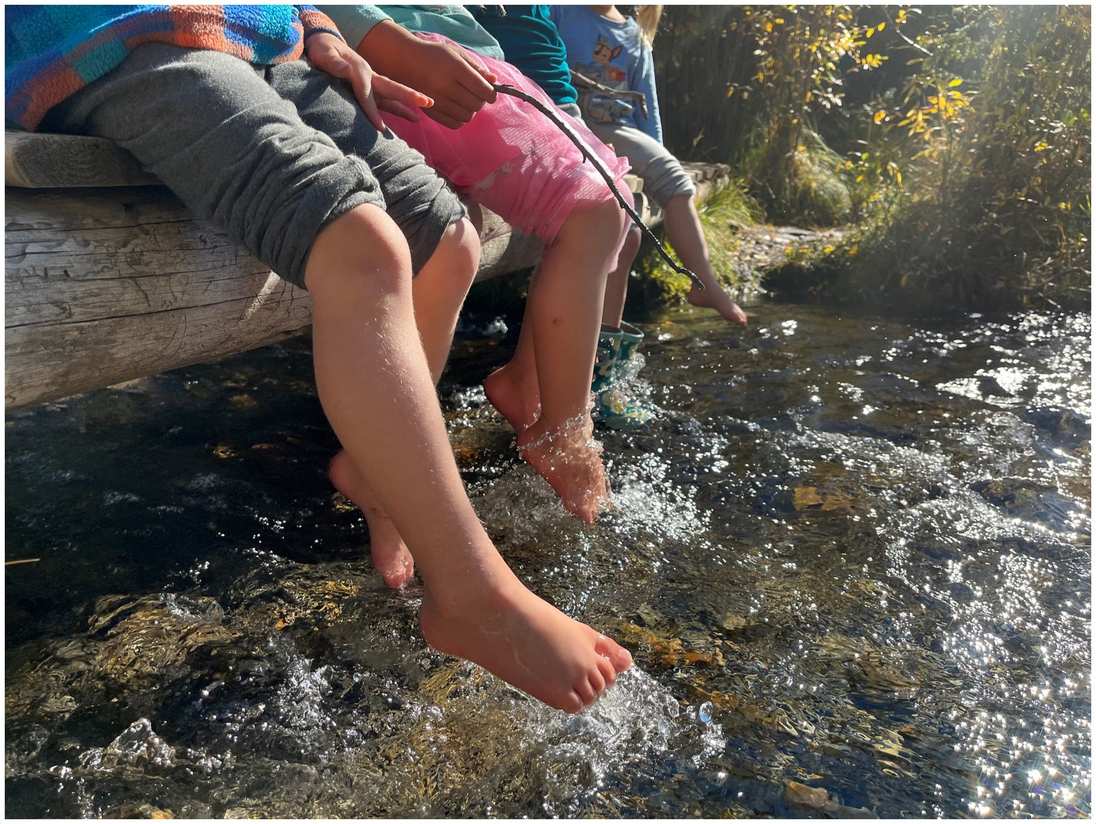 Personal Traits:
Passionate about working year round in outdoor settings in all weather
Versatile and able to adapt to changes
Basic proficiency as a storyteller, song leader and making nature crafts
Ability to safely use and maintain a variety of tools and gear (e.g. carving knives, saws, tarps, etc)
Physically fit and keen to run and play games with children in the forest
Commitment to peace, positive communication, inclusiveness, appreciation and integrity
Versatile and able to adapt to changes
Self motivated
Accountable
Commitment to joyful hard work
Ability to take directives when needed
Responsibilities
Attend a training program in Coyote Mentoring (we will offer several programs during the year)
Mentor children and youth in deep nature connection and wilderness skills based on the 8 Shields and Forest School philosophies
Serve as a positive role model for children through a true passion for learning
Help set up and clean up program materials and spaces in a timely fashion
Assist with transportation of children when required
Assist with the design and facilitation of Forest Play programs for 4-6 yr olds and 6-10 year olds
Support participants' basic physical needs throughout the day
Attend and positively contribute to high quality planning and debrief sessions
Report to Lead Instructors and Director of Forest Play
Identify and manage hazards and maintain a safe environment for children to learn and play
Set and communicate boundaries for children in a positive way
Provide equal positive attention to all children in the program and look for ways to help them grow and discover their unique gifts
When conflict or disagreements arise, commit to following the peacemaker principles and Full Value contract to resolve it in a timely manner
Keep a clean and orderly environment
The ideal candidate will have:
Experience with deep nature connection mentoring (8 Shields/Coyote Mentoring OR Forest School) working with children ages 4-10
Experience with, and knowledge of, wild edible & medicinal plants, tracking, local flora and fauna, aidless navigation, wilderness survival skills
Experience as a story teller and song leader
Wilderness First Aid
Completed naturalist or guide training programs (e.g. Kamana Naturalist Training program or the Interpretive Guides Association Apprentice Interpretive Hiking Guide certification)
Awareness of stages of childhood development and experience engaging children in developmentally appropriate activities
Benefits
Opportunity to deepen your own connection with nature, manage stress and discover your own gifts
Opportunity to learn more about Forest Play programs through direct exposure and experience
Opportunity to learn wilderness skills including: aidless navigation, edible and medicinal plants, wildlife tracking, survival skills, naturalist skills and knowledge
Support and feedback for personal growth as a nature based mentor
Opportunity to work outdoors, immersed in nature and to receive mentoring in deep nature connection
Opportunity to work with creative and fun life-long learners who love being outdoors
Opportunity to build relationships within the outdoor guiding and nature connection movement
Position details:
This position is part time (summer programs run from 9am-3pm with an hour required for planning each program and additional 30-45 minutes per day for program set up and clean up. Afterschool programs run from either 9-3 or 12:00-4:00 with additional time required for set up, planning and clean up).
This is a part time employment position compensated by a hourly rate. Pay is $20-$24/hr depending on experience and other variables.
We may hire one leader for all programs (Mon, Tuesday, Wednesday, Thursday and Friday) or split the days amongst multiple leaders depending on applicant schedules, experience and availability. 
To apply:
Send cover letter, resume and three professional references by email to:
Dave Verhulst, Director
Nature's Tracks Forest Play
info@forestplay.ca
403-760-9288
Please indicate you saw this posting at GoodWork.