WINNIPEG FOOD RESCUE
Title: Winnipeg City Coordinator
Organization: Leftovers Foundation
Location: Winnipeg, Manitoba
Date posted: November 17, 2023
Reports to: Operations Manager
ABOUT THE LEFTOVERS FOUNDATION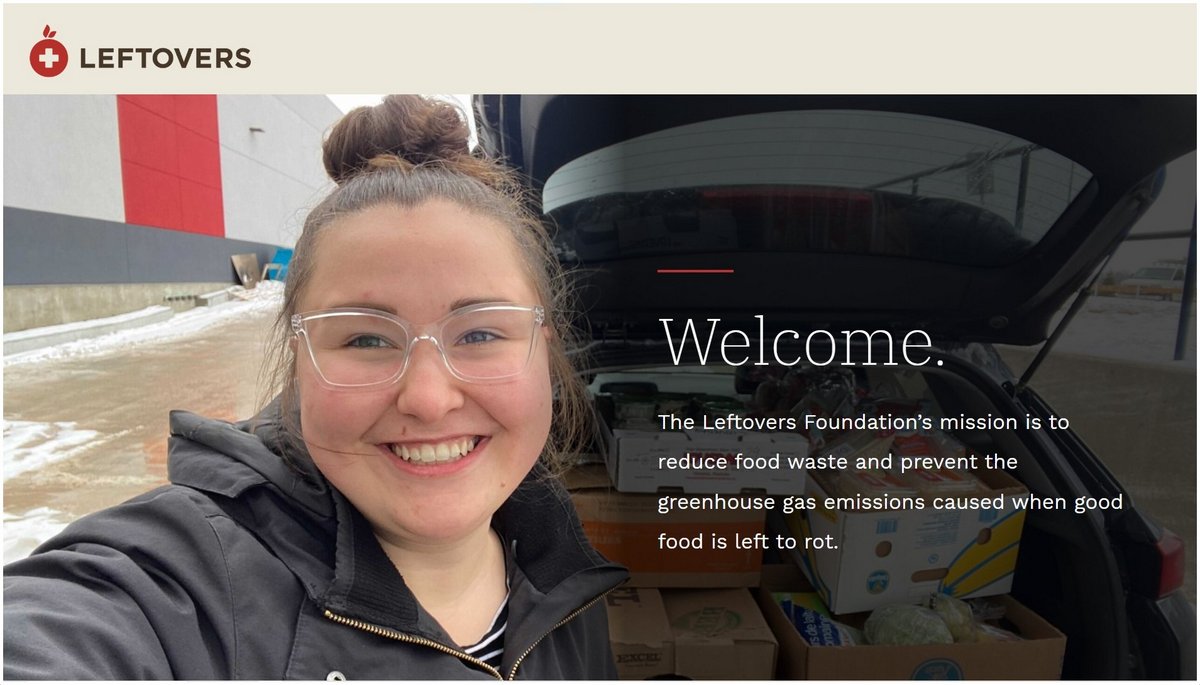 The Leftovers Foundation's mission is to reduce food waste and prevent the greenhouse gas emissions caused when good food is left to rot. We believe one of the best ways to do that is to get the food to community organizations working with vulnerable populations, ensuring that it can be used where food is most needed. Our flagship program, Rescue Food, mobilizes volunteers through a dedicated app to connect local vendors who have surplus food to service agencies running food access programming. Leftovers currently operates in Calgary, Edmonton, Hinton, Airdrie, Red Deer, Lethbridge, Winnipeg and Selkirk. Leftovers is currently a fully remote organization, with the majority of our staff working primarily from home. To learn more, visit our website: https://rescuefood.ca.
OUR COMMITMENT TO INCLUSION, EQUITY, DIVERSITY, AND ACCESSIBILITY (IDEA)
The team at the Leftovers Foundation recognizes that issues within our food systems are deeply rooted in racial, economic, and social inequities. We want to be an organization working towards positive change, acknowledging our shortcomings, and committing to doing better. We are at the beginning of a continual journey towards addressing the systems of oppression that impact marginalized communities.
PURPOSE
The Winnipeg City Coordinator is responsible for the execution of Leftovers' programs, including Rescue Food, Home Harvest, and large-scale food redirection, in Winnipeg and Selkirk. This position reports directly to the Operations Manager, but will also work in conjunction with the rest of the Operations team.
KEY ACCOUNTABILITIES AND RESPONSIBILITIES
Pursue and develop new partnerships with food vendors, service agencies, and other strategic partners across Winnipeg.
Recruit and manage a committed volunteer force with members who are passionate about diverting food waste.
Coordinate and supervise warehouse-based large-scale food redirection, including just-in-time donations.
Coordinate and manage food redirection via our Rescue Food app.
Track and report food redirection data on a monthly basis.
Contribute to the optimization of app design and functionality.
Cover pick-ups that are missed/not claimed by volunteers.
Work with the greater Winnipeg community to attend events, deliver presentations, and increase awareness about the issue of wasted food and Leftovers' efforts to address this.
Gain expertise in Winnipeg's food landscape and act as an advocate for food systems solutions and innovation in Winnipeg, taking leadership both within Leftovers and in the broader community.
Contribute to our emerging culture of localized philanthropy by seeking out localized funding opportunities (grants, donor relationships, fundraisers) and stewarding Leftovers' supporters in Winnipeg.
Support and liaise with other team staff.
Attend relevant meetings with the larger organization and contribute to organizational initiatives, strategic planning, and operational goals.
The Winnipeg City Coordinator is also responsible for the management and growth of the Selkirk Rescue Food program
QUALIFICATIONS
Leftovers' ideal Winnipeg City Coordinator will be
Experienced in a related industry (1-3 years)
Passionate about Winnipeg's food landscape, waste diversion, and community building
Experienced in volunteer and schedule management
Experienced in effective relationship-building across organizations, businesses, and other community partners
Familiar with Google's G Suite of programs (Gmail, Drive, Docs, Sheets, Forms, Calendar, etc.), and willing to learn and use multiple tech-based tools
Able to plan, organize, and manage time efficiently in order to meet deadlines
Able to solve problems, prioritize, and remain focused under pressure
Able to work both independently and as a member of a team
Able to act as Leftovers' ambassador in a positive and professional manner
Able to effectively manage multiple projects simultaneously
Able to accommodate a flexible work schedule, including some evenings/weekends
Able to access a vehicle and possess a valid Class 5 license (a vehicle is required for this position)
Not required, but additional bonus points for candidates who are
Familiar with working or volunteering in a non-profit environment
Familiar with program management software (e.g. Asana)
Familiar with remote work and associated software (e.g. Zoom, Google Meet)
COMPENSATION
$24/hour, up to 35 hours per week
7-month contract, starting mid-December 2023 to early January 2024
Health and Dental Benefits available after 3-month probationary period including a Health Care Spending Account
Employee Assistance Program
Professional Development opportunities
TO APPLY
If this sounds like an opportunity you'd like to be a part of, we'd love to hear from you. Please submit your resume and cover letter through our online platform at https://careers.risepeople.com/leftovers-foundation/en. Please indicate you saw this posting at GoodWork.
The Leftovers Foundation is committed to an inclusive and accessible recruitment and selection process. If you are invited to attend an interview and require accommodation, please advise us in advance of our meeting.