FOOD BANKS, FOOD SECURITY
Position Title: Agency Relations Coordinator
Organization: North York Harvest Food Bank
Location: Hybrid, Toronto/North York, Ontario
Organizational Profile: Since 1986 North York Harvest Food Bank has been the primary food bank in northern Toronto. Last year, we distributed over 2 million pounds of food through our 36 Member Agencies.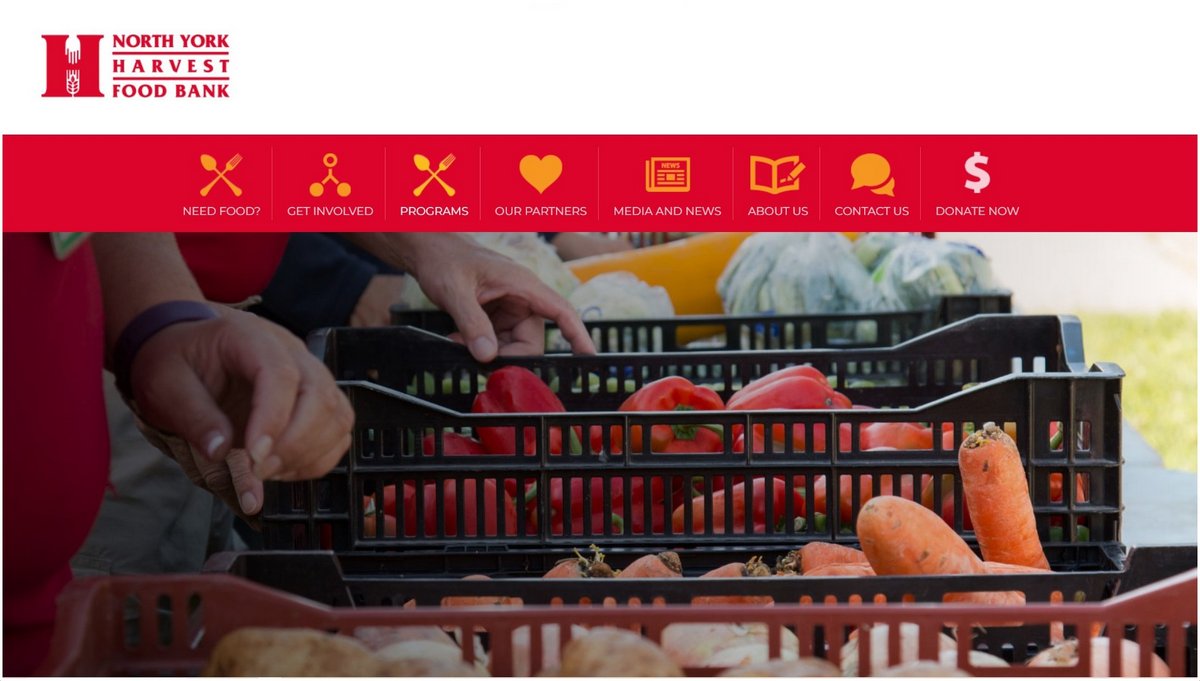 An independent, charitable organization, we envision a community where all members are able to meet their food needs. Our mission is to engage our community in meeting the food needs of northern Toronto by providing dignified food assistance, education, focused advocacy, and long-term food solutions. We believe in access and inclusion, collaboration, integrity, and excellence.
Position Summary: The Agency Relations Coordinator is main point of contact for NYH's 36 Member Agencies. They work closely with, and provide ongoing support to, the full Member Agency Network and work to strengthen community partnerships.
Reporting Relationship: The Agency Relations Coordinator will report to the Director of Community Engagement. This role has no direct reports.
Hours: 37.5 hours per week
Compensation: Salary Range is $48,000 - $55,000, plus comprehensive extended Health and Dental Benefits and three weeks paid vacation (starting).
Key Responsibilities
Fostering strong partnerships with NYH Member Agencies through active communication including regular check-ins, both in person, phone and virtual, newsletters and workshops
Ensuring all agency memberships are up to date and in good standing, and managing new membership requests, surplus list and waitlist
Coordinating Link2Feed database across Agency Network, providing technical support, training and ensuring all stats are up to date
Ensuring Member Agency files are kept up to date including contact lists, referral information, profiles and progress documents
Building Agency capacity through the coordination of training, education, resource sharing and leadership development (e.g. through professional development workshops and on-site mentoring)
Fielding and responding to concerns and complaints regarding the Agency Network
Re-enforcing and supporting Member Agency's alignment with NYH's operating standard policies and membership agreement
Developing recommendations on new standards, structures and policies to better support agency network
Creating new cross-sectoral partnerships (e.g. by actively developing and cultivating relationships with local service providers)
Coordinating network wide evaluations, surveys and other opportunities for Agency feedback
Support NYH's internal reporting through Link2Feed data pulls and analysis
Coordination of meetings and workshops, including AGM, Agency Council meetings and Who's Hungry Surveys
Representing North York Harvest Food Bank at neighbourhood councils and committees, and supporting partnered initiatives where relevant and appropriate
Regular collaboration with the NYH Operations Team to ensure the delivery schedule is up to date and includes any updates, changes or add on products
Coordination support for joint efforts between NYH Programs Team and the Member Agencies
Staying informed about issues and trends related to food security, poverty, policy etc. that may affect agency network and clients
Actively contributing to a supportive and inclusive team that works together efficiently, effectively and respectfully; particularly with Operations staff
Other duties as assigned
Covid-19 Requirements
This role requires the candidate work remotely and onsite. Resources and equipment to work remotely will be loaned to the employee and must be returned at the end or termination of employment.
To be able to work remotely, the candidate must have access to a stable internet connection
In order to work on site, candidates must be willing to follow NYH's Covid-19 and other Health and Safety protocol at the time.
Qualifications
University or college education in social sciences or related field, or equivalent education, training and/or professional experience
1-3 years experience in a community development or social services role
Demonstrated understanding of community development principles
Experience working with programs that serve people with low-income
Experience engaging and supervising volunteers
Ability to establish and maintain effective working relationships with diverse stakeholders
Strong problem solving and analytical skills
Good written and verbal communication skills
Computer skills (MS Office, Excel, Internet, data entry, Google Apps and Gmail)
Knowledge of food security and poverty issues
Familiarity with northern Toronto is an asset
Additional language ability is an asset
Flexible and able to work on the road and in a small office environment
Ability to work independently but also as part of a team, across departments, and with volunteers
Occasional evenings and weekend work may be required
All interested candidates should submit a cover letter and resume to Sarah Watson, Director of Community Engagement at sarah@northyorkharvest.com by Thursday, November 30th, 2023. Please include Agency Relations Coordinator in the subject line. Please indicate you saw this posting at GoodWork.
Applicants must be legally eligible to work in Canada
NYHFB is committed to employment equity and encourages applicants form equity-seeking/equity-deserving groups. We recognize that lived experience is as valuable as formal education and as such encourage members of the NUHFB community to apply (employees, volunteers, community partners, and/or clients). We strive for a workplace that reflects the diversity of the community we serve and in which we live.
NYHFB has an accommodation process in place. Applicants requiring accommodation because of a disability or medical need are asked to make their needs known in advance. Information received related to accommodation requests will be treated with confidentiality.
We welcome all applicants, however only those invited for an interview will be contacted.