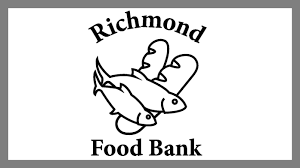 RICHMOND JOBS
Position: Food Distribution Coordinator
Organization: Richmond Food Bank Society
Location: Richmond, Greater Vancouver BC
The Richmond Food Bank is a safe and confidential place for people with low incomes or in crises to receive grocery assistance. It provides a congenial volunteer environment for people of diverse backgrounds and abilities to contribute to their community.
The Food Distribution Coordinator has a range of responsibilities, from supporting volunteers and clients to working in the warehouse (receiving incoming donations as well as picking orders to go off-site) and supervising offsite grocery distribution depots. The successful candidate will also be prepared to learn and assist with other duties as needed (such as representing the Food Bank at community events, or driving the van to pick up donations on certain occasions as required).
Characteristics and competencies needed: Committed to respectful, sensitive, and confidential workplace relations; communicates effectively with a diverse mix colleagues, clients, donors, volunteers, including seniors, people with various abilities and disabilities, and people learning English; works closely with colleagues; leads by example and sets a good example for volunteers at all times; is responsible, flexible and able to organize and prioritize tasks.
Job Description:
Assist and serve clients, ensuring a safe and welcoming environment
Coordinate grocery distribution depots off-site (includes driving van or 3-tonne truck to off-site location, unloading food, coordinating volunteer team to give out food to clients), especially on Monday and Tuesday afternoons.
Assist in warehouse: unloading incoming donations, preparing grocery items for offsite distribution sites, picking up offsite donations when needed etc.
Help donors, clients, and volunteers in a professional and positive manner
Work with colleagues to schedule, support and supervise volunteers
Assist with outreach activities, special events, and other tasks as needed
Qualifications:
Education and Experience
Physically fit with the ability to lift up to 50 pounds
Class 5 driver's license and clean driving record
Van / refrigerated truck driving experience a strong asset
Forklift operator ticket preferred, or willingness to complete training within 3 months of hiring
2 – 3 years of experience in client, volunteer and/or warehouse environment a strong asset
First aid certification or willingness to obtain within 3 months of hiring
Fluency in a second language an asset (Cantonese, Mandarin are particularly useful, Spanish, Arabic and other languages also useful)
Skills
Strong interpersonal skills and ability to interact with a wide variety of audiences
Excellent verbal skills in English and basic competency with MS Office, email
Multitasking and prioritizing tasks
Strong organizational and time management skills
Strong problem-solving and conflict resolution skills
Ability to work effectively with a diverse group of people (staff, volunteers, donors)
Passion and support for community service and a desire to contribute to a positive, caring and supportive environment
Compensation: Starting wage per hour is $18, thirty-five hours per week (full-time) usually from 9:00am to 4:00pm Monday through Friday (once trained to coordinate depots, shift will be until 6pm on Mondays and Tuesdays, with shift starting later in the day, or other weekly shifts adjusted to equal 35 hours/week – mutually agreeable schedule to be determined). Some evening and weekend work may be required for special events and evening distributions. Group insurance benefits when eligible.
Please send your resume and cover letter to:
stephanie@richmondfoodbank.org
subject: Food Distribution Coordinator
We thank all applicants for their interest but only the ones selected for an interview will be contacted.
Job Type: Full-time
Salary: $18.00 /hour
Licence: Drivers License (Class 5) (Required)
Please indicate you saw this posting at GoodWork.ca.