FISHERIES TECHNICIANS
Positions: Fisheries Technician – Lake Erie Vessel Operations
Organization: Ontario Commercial Fisheries' Association
Location: Lake Erie Area, Ontario
Fisheries Technician – Lake Erie Vessel Operations (1 position)
Ontario Commercial Fisheries' Association (OCFA) in partnership with the Ontario Ministry of Northern Development, Mines, Natural Resources and Forestry (NDMNRF)
$19.00/hour
Late August – October (may be extended into November)
Specific dates to be determined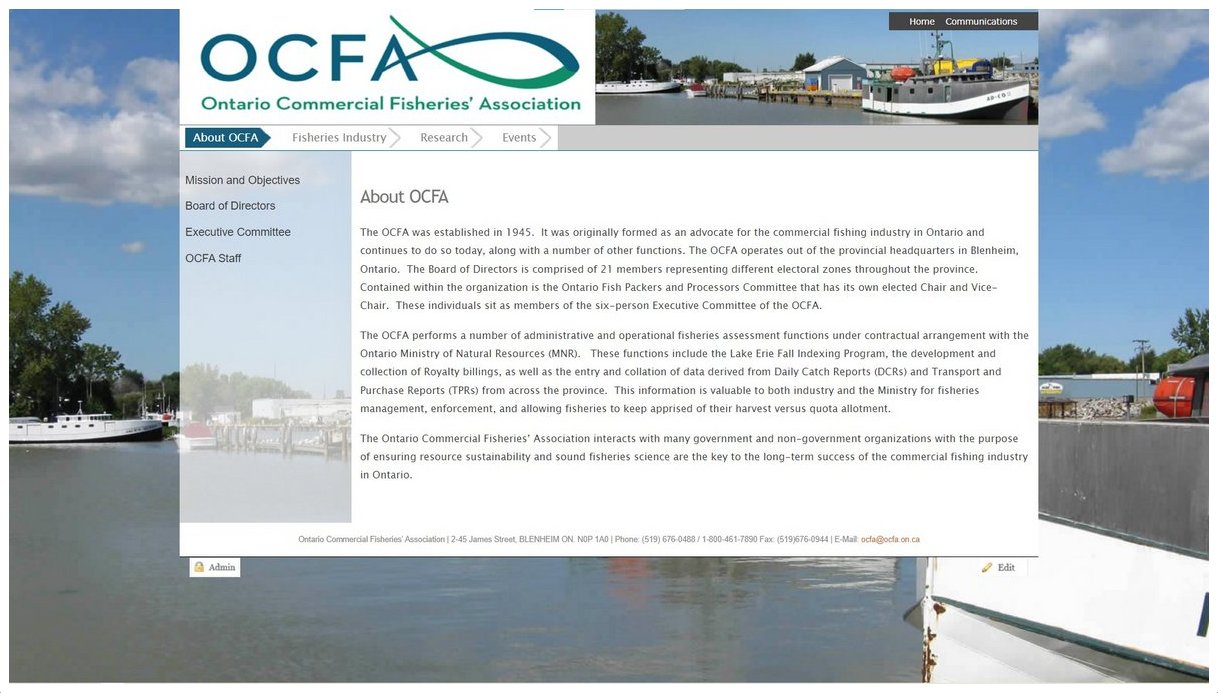 Background
The OCFA, in partnership with the NDMNRF, has conducted the Partnership Index Fishing Program (hereafter Partnership program) in Lake Erie for over 30 years. The Partnership program is one of the largest fish community surveys in the Great Lakes and spans the entire Canadian side of Lake Erie. Data collected during the Partnership program serves as a key source of information for fisheries management decisions in Lake Erie. The Partnership program routinely captures thousands of fish representing 30+ species and provides a unique opportunity for new and seasoned fisheries professionals to further develop their knowledge and skills (e.g., fish identification).
Duties of the Position
As a Fisheries Technician, you will work aboard a Lake Erie commercial fishing vessel participating in a lake-wide fish community survey from a number of harbours in Lake Erie. The primary responsibilities of the position include following field protocols, measuring and recording limnological parameters (e.g., water temperature and dissolved oxygen), pulling and setting of gill nets, fish collection and storage, and organizing the transport of fish to the laboratory.
What Candidates Need to Succeed
Experience working on vessels in large lakes
Proficient at measuring water parameters with sondes
Experience setting and pulling gill nets
Ability to work long hours
Capable of moderate to heavy lifting
Great organizational skills
Must be able to communicate clearly
Demonstrated ability to work as part of a team
Valid class G drivers license in good standing
Have completed the SDV-BS course (formerly MED A3) or be prepared to complete the course
Possesses or can obtain Standard First Aid and CPR
Please submit a cover letter (1 page max.) and resume by July 2, 2022 (mail, email, or fax) to:
Connor Warne
Fisheries Biologist
Ontario Commercial Fisheries' Association
2 - 45 James Street
Blenheim, Ontario, N0P 1A0
Phone 519-732-9965
Email: connor.warne@ocfa.on.ca
Please indicate you saw this posting at GoodWork.ca.