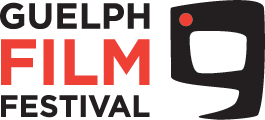 GUELPH JOBS
Position: Operations Director
Organization: Guelph Film Festival
Location: Guelph, Ontario
Guelph Film Festival Operations Director-2021
In this position the Operations Director is the main engine of the Festival alongside the Artistic Director and reporting to a Board of Directors. Duties range from planning details of all Festival events, financial planning and reporting to imagining new strategic directions for the organization. We require an independent consultant to fill this role who is able to provide their own office equipment (regular expenses covered, such as ink, paper, etc.) and who is interested in working part-time for most of the year then ramping up to 15-20 hrs/wk leading into the festival (September-November) and nearly full-time (mostly evenings and weekends) during the actual Festival (generally 9 days in November) . Compensation for this position is $27.00 per hour for a total of approx 400-500 hours per year, pro-rated to start date. Start date: Nov, 2021
ABOUT THE FESTIVAL
The Guelph Film Festival is a documentary film festival dedicated to expanding the proliferation of voices and perspectives of all kinds through the presentation of stories that explore themes of social justice, the environment, and community building.
We have a long history of inspiring community engagement and an appreciation for the arts by connecting people through stories of global reach and local relevance.
JOB DESCRIPTION
The Operations Director is responsible for the overall management of and execution of the Festival, including budgeting, promotion, logistics, grant writing and supervision of Festival support staff and volunteers.
Specifically the Operations Director is responsible for:
Coordinating all Festival events including set up for screenings and talk backs, opening and closing parties, venues, tech, ticketing, etc.
Working with the Board to develop an annual budget, provide monthly finance and activity reports.
Coordinating all Festival income- from grant writing to sponsorship solicitation and maintenance.
Promotion of the Festival via advertising, displays, social media, posters, programs, etc.
Developing all content for the Festival website and working with the Festival webmaster to ensure that it is up-to-date and accurate.
Coordinating membership development and opportunities, and audience surveys.
Steering the community engagement committee to ensure we are finding our audience.
Supervising the work of the Volunteer and Tech Coordinators as needed.
Maintaining all Festival equipment, including storage and clean-up.
Organizing and participating in regular Committee meetings as required.
JOB QUALIFICATIONS
3-5 years' event planning experience and/or experience working with community based or non-profit organizations
Ability to set priorities and manage your time effectively and independently in the face of competing deadlines
Ability to communicate clearly and effectively to a wide range of audiences, i.e. Board members, donors, support staff, volunteers, etc.
Excellent financial acumen- reporting, budget maintenance and grant writing.
Ability to work independently and self-motivate.
Soliciting sponsorship and community relationship building.
Spreadsheet, word processing, design program and Google Drive proficiency
Capable of working quickly to solve problems and troubleshoot
Knowledge of social justice and environmental issues, and interests of the Guelph community, particularly as they relate to community well-being.
Experience with promotional design, print, social media, etc.
Previous experience in recruiting, training and supporting volunteers in community settings
Knowledge and interest in documentary film. Familiarity with the film industry, distributors, etc. an asset
EQUITY STATEMENT
The Festival welcomes the contributions that individuals from marginalized communities bring to our organization, and invites aboriginal/indigenous people, people of colour, poor and working class people and those on social assistance; members of queer, transgender, intersex and two-spirited communities; single parents, members of ethnic minorities, immigrants, and people with disabilities to apply.
Application:
Applicants are invited to submit a PDF version of their resume and cover letter to chair@guelphfilmfestival.ca by Monday, October 25, 2021 before 11.59pm. Only those selected for an interview will be contacted.
Please indicate you saw this posting at GoodWork.ca.